Clippers vs Heat Predictions
February 14, 2021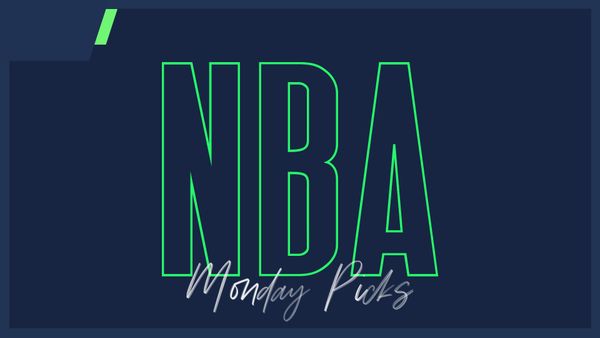 The Clippers vs Heat Pick: Clippers -5.5
The Miami Heat and Los Angeles Clippers will face off in an inter-conference matchup between two teams that have championship aspirations. The Heat made the big dance a season ago while the Clippers just missed out. This is sure to be a great game that either team can win.
There is a ton to consider when placing wagers in this game and your job is to be one step ahead of the sportsbooks. We will be sure to put in the necessary time and research so we can bring you long-term profitable Heat vs Clippers NBA picks and predictions.
We have you covered with Miami Heat vs Los Angeles Clippers predictions for both against the spread and over/under. We put the necessary time and research into the game so you don't have to.
Miami Heat vs Los Angeles Clippers Betting Pick
Why bet the Clippers:
✅ The Miami Heat are in the midst of a seven-game road trip, making it their longest road stint since 2011. This is not the team to deal with in the middle of a long road trip as they will make it as tough as possible from start to finish.
✅ The Clippers will also be healthy after resting stars last night. The Clippers were led by Lou Williams last game, who put up 30 points and 10 assists. Paul George and Kawhi Leonard will take back over as they give the Clippers a top offense in the league when it comes to efficiency. They should have plenty of success against a Heat defense that hasn't been very good.
✅ This isn't the same Miami Heat team that we saw in 2020. While the weapons are the same, if not older and better, the juju simply isn't. They are still trying to regain their 2020 form and a matchup with this defense on the road will make everything even tougher.
✅ Heat are 0-4 ATS in their last 4 games vs. a team with a winning straight up record.
✅ Clippers are 4-0 ATS in their last 4 games playing on 0 days rest.

General Info about Clippers vs Heat
Where do the Los Angeles Clippers play their home games?
The Clippers play their home games in the Staples Center.
Where do the Miami Heat play their home games?
The Miami Heat play their home games at the American Airlines Arena.
Where can you watch Heat vs Clippers?
You can watch this game nationally on NBA League Pass.
Clippers vs Heat Predictions
You will find Heat vs Clippers predictions above as we highlight which side of this game you should be on and why. With the Miami Heat and Los Angeles Clippers in separate conferences, this isn't a game we see very often. In fact, the Clippers and Heat play each other just twice per season when they don't meet in the playoffs.
In turn, the Miami Heat and Los Angeles Clippers have faced off just over 60 times with the Heat holding a comfortable all-time advantage. Remember, the Clippers were one of the worst teams in the league for a long time. That is no longer the case and they are now typically the favorite to win each and every one of their games.
Let's dive into how this game will go down and who will end up covering the spread. Make sure to check out the Heat vs Clippers predictions above as you will not want to miss out.
Heat vs Clippers Against the Spread Predictions
When making against the spread bets, you must determine which team will win the game and by how many points. This can seem like a daunting task at first look, but that is what we are here for. This is the most popular way to wager on NBA games as you're able to get even money on both sides of the bet.
Let's say the Miami Heat are favored by 3.5 points over the Los Angeles Clippers. In this case, a bet on the Heat would ask for a win by four or more points while a wager on the Clippers would ask for either a win by any margin or a loss by three or fewer points. Remember, this is just a hypothetical and you must check the current odds above.
We are here to bring you Miami Heat vs Los Angeles Clippers against the spread predictions above. We are willing to put in the hours of research so you don't have to. This is going to be a phenomenal game and you will want to be on the right side of things when all is said and done.
Miami Heat vs Clippers Over / Under Betting
When betting the Clippers vs Heat over/under, it's your job to determine whether the two teams will combine for more or less than a certain amount of points. That number is set by the sportsbooks and will move up until tip-off.
Let's say the Heat vs Clippers over/under is set at 213.5. If you have the over, you need the pair of teams to combine for 214 or more points. If you have the under, you need the Heat and Clippers to combine for 213 or less points.
We're here to provide you with well-researched Clippers vs Heat over/under predictions. Make sure to check them out above so you know which side to be on. This is the second most popular way to bet NBA games.
LA Clippers vs Heat Moneyline Predictions
Betting the moneyline is a relatively simple bet as you just have to pick the outright winner of the game. This removes any concern about the spread or over/under. However, sportsbooks still get their juice elsewhere.
It will cost you substantially more than $100 to win that $100. Opposed to an underdog, who will return far over $100 for a $100 wager. The most moneyline value is typically on slight underdogs and favorites, though there are certainly exceptions.
Make sure to check out the Clippers vs Heat moneyline predictions above as we highlight our best bets for this game. You won't want to miss out on profiting while you tune into what promises to be a spectacular game. Make sure to check them out above.
Odds in the NBA are ever-changing and they certainly seem to move around more than any other sport. That's no accident as the majority of news tends to come out the day of the game. This can and will cause panic between sportsbooks and bettors. It's our job to be fast and take advantage of any news before the line starts to move.
This can be tough and time-consuming, but line shopping and patience are important factors when betting on the NBA. It can make or break your bet, turning a winner into a loser or vice versa. Make sure to check out the Clippers vs Heat odds and predictions above.
Live Streaming Heat vs Clippers
The United States currently doesn't offer any live streaming options when it comes to sportsbooks and the NBA. However, with the legal landscape of sports betting under constant progress, it's only a matter of time until things change and we will be the first ones to let you know.
For now, you have a couple of different options. Firstly, you can directly access the NBA League Pass and gain entry to every game of the season. You can also subscribe to a paid streaming site such as YouTubeTV, FuboTV, and Hulu. Just make sure to add-on the basketball package.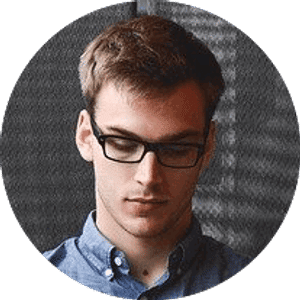 Jake Williams
Jake Williams is a sports gambling expert. He's been writing in the sports betting and DFS industry for over a decade. He specializes in MLB and NBA, along with College Basketball and College Football.