Clippers vs Hawks Predictions
January 25, 2021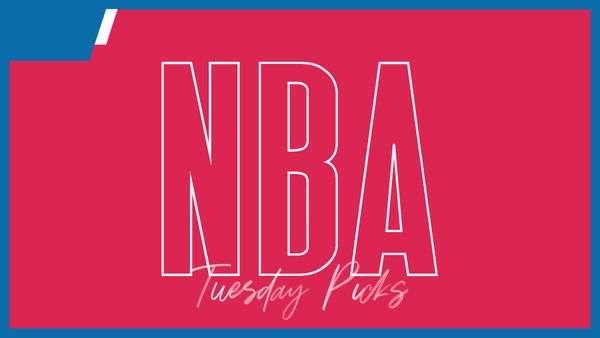 The Clippers vs Hawks face off in an inter-conference battle that is sure to bring the fireworks. We're here to bring you top of the line picks and predictions so you can profit while tuning in.
With the Los Angeles Clippers in the West and the Atlanta Hawks in the East, this is a matchup we see just twice a season. Both of these teams have top-end superstars and it's a game you won't want to miss.
Let's dive right into how this game will go down and who will end up covering the spread. Make sure to check out our predictions below as we highlight the best bets for against the spread and the over/under.
Clippers vs Hawks Betting Pick
Why bet the Hawks:
✅ The Clippers will be without Kawhi Leonard and Paul George due to COVID protocols. This team doesn't have nearly the same punch without its two studs.
✅ Trae Young is active after missing last game and the Hawks have a clear upper hand in the superstar department, as weird as that sounds. I love the Hawks to execute their gameplan with ease here..
✅ The Clippers defense will suffer miserably with Leonard and George off the floor. They'll be replaced by guys like Reggie Jackson and Lou Williams, who are more scorers than anything else. Look for the Hawks to show some efficiency on offense that we typically don't see.
✅ Hawks are 4-1 ATS in their last 5 games playing on 1 days rest.
✅ Hawks are 4-0 ATS in their last 4 games as a favorite.

Best Multi interface platform
Great promotions
Easy registration process
Get $1000 bonus
General Info about Hawks vs Clippers
Where do play the Atlanta Hawks play their home games?
The Hawks play their home games in the State Farm Arena.
Where do the Los Angeles Clippers play their home games?
The Clippers play their home games in the Staples Center.
Where can you watch Clippers vs Hawks?
You can watch this game nationally on NBATV.
Where can you bet on Clippers vs Hawks?
USsportsbonus recommends BetMGM Sportsbook to get the best odds and betting options on the game.
Atlanta Hawks vs Los Angeles Clippers Predictions
The Los Angeles Clippers and Atlanta Hawks have faced off just over 120 times with the Hawks holding a clear historical advantage. They've won nearly 65% of the matchups, though these are very different teams now.
The Hawks did the majority of their damage in the 80s and 90s, when they had the far superior team. Things have been a bit more even recently with the Clippers actually holding a slight advantage in the past 10 seasons.
The Clippers vs Hawks predictions take hours of research and careful consideration into many factors. These include recent performances, injuries, and many other things. Make sure to check them out above to cover all your bases.
Clippers vs Hawks Against the Spread Predictions
When betting against the spread, you must determine the winner of the game and by how many points. This is the most popular way to bet NBA regular-season games.
For example, let's say the Los Angeles Clippers are 5.5-point favorites over the Atlanta Hawks. For a bet to cash on the Clippers, they must win by six or more points. For a bet on the Hawks, they can either win by any margin or lose by five or fewer points.
This is going to be an interesting game and you'll want to be on the correct side of things when all is said and done. Make sure to check out the Clippers vs Hawks against the spread predictions above as we do the tough work so you don't have to.
Hawks vs Clippers Over / Under Betting
When betting the over/under, it's your job to decide whether the Clippers and Hawks will combine for more or less than a certain number of points. This is a predetermined number set by the sportsbooks.
Let's hypothetically say the over/under is set at 211.5 points. If you bet the over, you need the Hawks and Clippers to combine for 212 or more points. If you wager the under, you're looking for 211 or fewer.
This is the second most popular way to bet the NBA as it takes rooting for one side out of the picture. You instead are either rooting for both offenses or both defenses. This is a fun way to bet when you can't decide who will win.
Los Angeles Clippers vs Hawks Moneyline Predictions
When betting the Hawks vs Clippers moneyline predictions, you must take everything into account. Betting the moneyline comes down to simply picking the winner. You don't have to worry about the spread or how many points each team will score. This is the third most popular way to bet NBA games.
The moneyline is a bet you must be careful of as there is not always value on either side. On a huge favorite or huge underdog, you typically want to stay away. However, the best value you can get on a moneyline is with a small underdog.
Make sure to tune in above as we not only highlight our moneyline predictions, but the over/under and against the spread as well. We put the time in so you don't have to. Just keep your eyes peeled as we will rarely choose a moneyline prediction between the Atlanta Hawks and Los Angeles Clippers.
Los Angeles Clippers vs Atlanta Hawks Odds
The odds in the NBA are constantly changing and you can expect the spread to move all the way up until tip-off. As will the over/under and moneyline predictions. Depending on which side of the bet you're on, this can either make or break your betting slate.
If you're on the Hawks and you expect the odds to move back the other way, you better lock that bet in. If you think it moves towards your bet, you might want to wait a few hours. Again, this can make or break your night, so make sure to keep your eyes peeled.
Check out our Clippers vs Hawks odds and predictions above as we highlight our best best in this game. We make top of the line spread and over/under predictions and you won't want to miss them.
Live Streaming Clippers vs Hawks
The United States doesn't currently offer any NBA live streams through sportsbooks, but that could certainly change. The legal landscape of betting in the USA is under constant change and we will make sure to keep you informed. The Clippers vs Hawks odds live stream options currently include YoutubeTV, FuboTV, and Hulu. These are all excellent options, but make sure to include the NBA League Pass.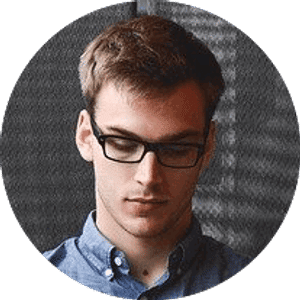 Jake Williams
Jake Williams is a sports gambling expert. He's been writing in the sports betting and DFS industry for over a decade. He specializes in MLB and NBA, along with College Basketball and College Football.