Celtics vs Pacers Predictions
February 25, 2021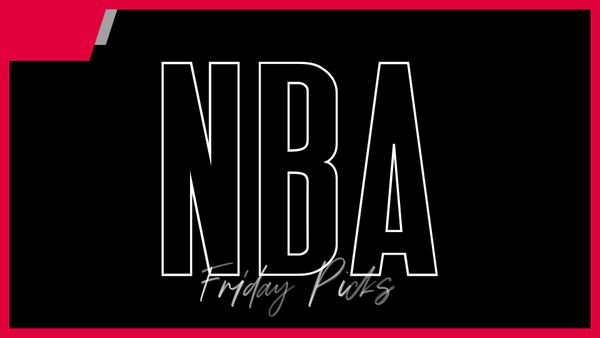 Easy registration process
Great promotions
Best Multi interface platform
Get $1000 bonus
The Boston Celtics will go into Bankers Life Fieldhouse to face off with the Indiana Pacers. These are two of the best teams in the Eastern Conference and both will have something to say about who goes to the NBA Finals. The Celtics had loftier expectations going into the season, but not at this point.
This is a game you will want to tune into as both teams have something to prove. We are here to give you Pacers vs Celtics predictions above and below for both the spread and over/under, along with the moneyline. Let's dive into how this game will go down and who will end up covering the spread.
Indiana Pacers vs Boston Celtics Betting Pick
This game will take place at 7:30 PM ET in TD Garden
Why bet the Celtics:
✅ The Boston Celtics are the more efficient team. While the talk of the town is how bad the Celtics have been, they've mostly been a victim of bad luck. I fully expect things to turn around before long and a matchup with the Indiana Pacers is a great way to start. Look for the Celtics to come out fast here as they assert an early lead. It won't be easy to hold onto, but Jayson Tatum and Jaylen Brown present interesting matchups for the Pacers defense.
✅ The Celtics might not have the names in the paint that the Indiana Pacers have, but the Celtics still average more rebounds and more points in the paint per game. Kemba Walker is also getting hot at the right time, and this Celtics team can contend in the East when he's at the top of his game.
✅ It's time for the Boston Celtics to wake up if they want to make the playoffs. They're sitting in the nine-hole behind the Hornets and Knicks. The Celtics are far too talented to be sitting here and should be a solid 4th in the East. If that's going to happen, it's about time the Celtics turn into the team they should be. Jayson Tatum and Jaylen Brown are two of the best players in the league and will have to learn to mesh better with the role players.
✅ The Indiana Pacers are 2-5 ATS in their last 7 after scoring 100 points or more in their previous game.
✅ The Boston Celtics are 4-0 ATS in their last 4 home games vs. a team with a winning road record.
✅ The Indiana Pacers are 0-4 ATS in their last 4 games as an underdog.

Easy registration process
Great promotions
Best Multi interface platform
Get $1000 bonus
General Info about Boston Celtics vs Indiana Pacers
Where do the Boston Celtics play their home games?
The Celtics play their home games in TD Garden.
Where do the Indiana Pacers play their home games?
The Pacers play their home games in Bankers Life FieldHouse.
Where can you watch Pacers vs Celtics?
You can watch this game nationally on NBA League Pass.
Where can you bet on Celtics vs Pacers?
USsportsbonus recommends BetMGM Sportsbook to get the best odds and betting options on the game.
Pacers vs Celtics Predictions
The Indiana Pacers and Boston Celtics face off in an Eastern Conference matchup that has plenty of playoff ramifications. Both the Celtics and Pacers are lining up to make the Eastern Conference playoffs, though neither has it wrapped up just yet.
With a bit of a weird season, every single game is of the utmost importance and every win and loss matters just a bit more. You can be sure both the Celtics and Pacers will come out on fire in this one and there will be no shortage of fireworks. Tune in if you want to see a phenomenal game.
Celtics vs Pacers Against the Spread Predictions
When making a Celtics vs Pacers wager against the spread, you must decide which team will win the game and by how many points. This can be a tough wager to decide on, but that's what we are here for. This is the most popular way to wager on NBA games as you're able to draw even money on both teams.
For example, let's say the Boston Celtics are 3.5-point favorites over the Indiana Pacers. In this case, a bet on the Celtics would call for a victory by four or more points while a wager on the Pacers would ask for either a victory by any margin or a loss by three or fewer points. Remember, if the spread is a round number and hits perfectly, both sides will push.
It's important to consider every factor when betting against the spread, including any recent injuries or if either team is on a leg of a back-to-back. Make sure to check out the Celtics vs Pacers against the spread predictions above as we will dive into which side of the spread you should be on.
Indiana Pacers vs Celtics Over/Under Betting
Opposed to the spread, betting the Pacers vs Celtics over/under comes down to choosing how many points you believe will be scored. This is the second-most popular way to wager on NBA games and another way to get even money on both sides of the bet. If you can't decide on which team to root for, this is a great wager to make.
Let's say the Indiana Pacers vs Boston Celtics over/under is set to 216.5 points. A wager on the under would call for 216 or fewer points while a bet on the over would require 217 or more total points scored. When placing a wager on the total, you are either rooting for offense or defense, instead of a team.
The biggest factor to consider when betting the over/under is the PACE, which will determine just how fast each team plays. This will give you a strong indication of how fast the game will be played. Make sure to check out the Pacers vs Celtics over/under betting predictions above to know which side of the total you should be on.
Boston Celtics vs Pacers Moneyline Predictions
If you're not looking to make a wager on the spread or total, you always have the Celtics vs Pacers moneyline to look at. Betting the moneyline refers to picking a straight-up winner, allowing you to ignore the spread and total, along with the questions that surround them. This is the third-most popular way to wager on NBA games, though casuals play it the most.
If we're going to use the same example as above, the Boston Celtics would come in as slight favorites. Somewhere around (-170). That means you would have to lay $170 to return $100. A (+170) underdog on the other hand, will return $170 on a $100 wager. The most important thing of all when making am moneyline wager is to ensure there is value on your bet.
Check out the Boston Celtics vs Pacers moneyline predictions above. This is a game that either team can win and nobody will be surprised by any result here. This game will surely have a close spread and the moneyline is a viable wager on both sides.
Odds in the NBA seem to change by the minute and that observation is true to a degree. While some games will see a consistent spread, a lot of the games that are bet a lot will not. The majority of news in the NBA comes out the day of the game and this can and will force both sportsbooks and bettors alike to panic.
It's your job as a bettor to either wait until the line moves or jump on it where it is. It all comes down to where the public is looking and where you are. If you're on the same side as the public, bet early as the line will likely move against you. This is a crucial part of consistently winning NBA bets, so make sure to not overlook line movement.
Live Streaming Celtics vs Pacers
The United States currently doesn't offer any live streaming options when it comes to the NBA and sportsbooks. With that being said, it's only a matter of time until things change as the legal landscape of sports betting in the states is under constant progress. We will be the first ones to let you know when things do change, so keep an eye out.
For now, you have a couple of different options when it comes to live streaming this Celtics vs Pacers game. The easiest of which is accessing the NBA League Pass, which will give you direct access to every game across the league. You can also subscribe to a paid streaming site, which will give you more than just basketball to watch. The best of which include YoutubeTV, FuboTV, and Hulu.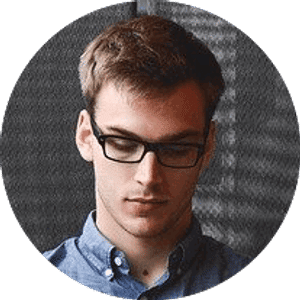 Jake Williams
Jake Williams is a sports gambling expert. He's been writing in the sports betting and DFS industry for over a decade. He specializes in MLB and NBA, along with College Basketball and College Football.