Celtics vs Hornets Predictions
April 3, 2021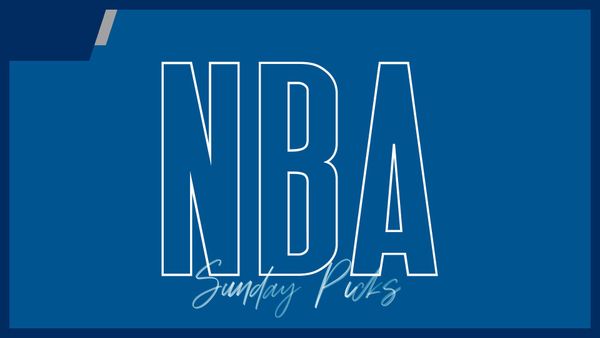 Celtics vs Hornets Pick: Under 221
The Boston Celtics and Charlotte Hornets are both Eastern Conference teams, but that is where their similarities end. While the Celtics are one of the top franchises in the history of sports, the Hornets are looking to climb the ladder and gain a similar status. In today's NBA picks, we take a closer look at the Celtics and Hornets and determine what the best bet is for this game.
Charlotte Hornets vs Boston Celtics Betting Pick
This game will be played at 6:00 PM ET at TD Garden
Why bet the Under:
✅ Celtics vs Hornets is impacted by injuries on both sides. The Boston Celtics are dealing with a knee injury to Jaylen Brown that could knock him out of this contest. And the Charlotte Hornets are without both Gordon Hayward and LaMelo Ball. All of those ailing stars lend themselves to the under.
✅ Even if Brown does play for the Boston Celtics, this is a game where Charlotte's injuries could severely impact the focus of Celtics. An underperformance on offense for the Celtics is possible in a game where they may feel like they could go through the motions en route to an easy win over a depleted team.
✅ The Charlotte Hornets will feature two teams that played for Brad Stevens' Celtics in Terry Rozier and Brad Wanamaker. That familiarity could help the Celtics' defense clamp down on those two players. And with Hayward and Ball missing alongside them, that could mean a low scoring game for Charlotte.
General Info about Boston Celtics vs Charlotte Hornets
How often do the Hornets and Celtics play?
The Charlotte Hornets and Boston Celtics are both Eastern Conference teams. Because of that, they play three to four times per regular season in most cases. When these games happen each year depends on the schedule released prior to the start of the season. But the number of games they play each regular season is largely consistent.
Do the Celtics and Hornets have a rivalry?
Celtics vs Hornets is a clash between teams in the same conference. But the Boston Celtics and Charlotte Hornets do not have a real rivalry when they play. There is no animosity between the fans in this matchup, and there have been no examples of bad blood that exist within the pantheon of NBA disagreements. But each game between these sides is still significant.
Can I bet on Celtics vs Hornets?
Yes, games between the Boston Celtics and Charlotte Hornets can be wagered on in most states. Bettors can go to the legal sportsbooks that exist in their state to place wagers on this game in a number of different ways. Bettors should verify the rules in their state before attempting to place a bet to avoid any confusion.
Hornets vs Celtics Predictions
There are a great many ways to make predictions on Celtics vs Hornets games. With NBA betting being some of the most popular sports gambling on the planet, events like this one do not leave bettors wishing for more options. When making predictions for the Charlotte Hornets and Boston Celtics, we look through all of the key data season after season to provide the best possible bets.
Celtics vs Hornets Against the Spread Predictions
The against the spread bet in Celtics vs Hornets games is the one most bettors gravitate to. Here, bettors have to figure out whether the Boston Celtics or Charlotte Hornets will cover the point spread at the end of the game. This market asks if a favorite will win by enough to cover the spread or the underdog will keep the game close enough to cover after the spread is added to their total.
Charlotte Hornets vs Celtics Over/Under Betting
The over/under is an interesting market whenever the Boston Celtics and Charlotte Hornets play. Celtics vs Hornets games typically feature solid play on both offense and defense. That makes the question which side of the ball will win out in each particular game. Understanding the way that each team plays basketball is a big key for picking the over/under, as tempo and execution need to materialize in harmony in order to win games in the total.
Boston Celtics vs Hornets Moneyline Predictions
When the Boston Celtics and Charlotte Hornets play, there can only be one winner. And the moneyline bet asks bettors to predict who will win Celtics vs Hornets games throughout each season. Bettors have to remember that how the Boston Celtics and Charlotte Hornets have played in the past may not impact how they play in a one-game sample. A previous winning streak, for example, does not ensure that a team will see a victory in their next game.
The odds for Celtics vs Hornets depend on what the Boston Celtics and Charlotte Hornets look like heading into a game. Things like home court advantage and recent form play a role in setting the odds. But those factors are not as big as single-game factors like the injury report.
The injury report is the most important thing that determines the odds for any basketball game at the pro level. With players regularly sitting out to manage their ailments, a single star being out can swing the odds for any matchup in a huge way. Because of that, bettors should watch the injury report constantly to avoid missing anything important.
Live Streaming Celtics vs Hornets
Bettors who want to watch Celtics vs Hornets are able to enjoy this game in several ways. Fans can see the Boston Celtics and Charlotte Hornets on streaming services including NBA League Pass, YouTube TV and Hulu. Both the Charlotte Hornets and Boston Celtics also have their own local broadcast teams that have platforms to stream their events, for those who have a television subscription. To see if live streaming is available for this contest, fans can take a quick look at the schedule of each platform they have access to.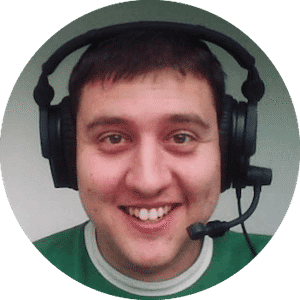 Jay Sanin
Jay Sanin is a sports writer and broadcaster from Albany, NY. He has covered sports betting and the gambling industry since 2013.