2021 CBB Championship Predictions: Gonzaga, Michigan, Baylor, More
March 13, 2021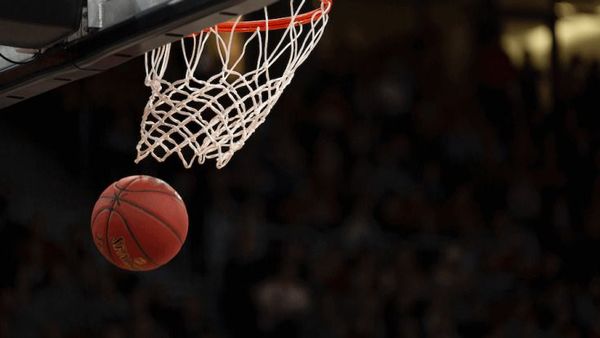 March Madness is here and we are here to bring you top of the line College Basketball picks and predictions as the tournament approaches. Very few folks have the time to sit and watch every big college basketball, and that is what we are here to do so you don't have to. Make sure to check out each of the team breakdowns below as we will dive into which bets are quality and which aren't. You can check those out below for free.
With Selection Sunday just a week away, it's a perfect time to take a look at which team will go all the way and win it all. While there is a ton of parody during march madness, one of the top nine or ten teams typically win the championship. Let's dive into the best bets looking forward to the NCAA Championship.
| | |
| --- | --- |
| Gonzaga Bulldogs | +225 |
| Michigan Wolverines | +425 |
| Baylor Bears | +475 |
| Illinois Fighting Illini | +1000 |
| Houston Cougars | +1800 |
| Iowa Hawkeyes | +1800 |
| Alabama Crimson Tide | +2500 |
| Florida State Seminoles | +2500 |
| Creighton BlueJays | +2800 |
| Ohio State Buckeyes | +2800 |
Gonzaga Bulldogs (+225)
| | |
| --- | --- |
| Key Wins | #6 Kansas, #3 Iowa, #11 West Virginia |
| Key Losses | N/A |
The Gonzaga Bulldogs are just a very tough team through and through. They haven't lost a game to this point and currently sit 24-0 on the season. Their closest game being a five-point victory over the West Virginia Mountaineers. The Gonzaga Bulldogs play extremely fast, ranking 4th in the country in PACE out of 357 teams.
The Bulldogs have six guys who can step it up on any given night, and another few difference makers. The Bulldogs are led by forwards Corey Kispert (19.5 pts, 4.9 reb) and Drew Timme (18.9 pts, 7.1 reb). They each put up 20+ points routinely and have the ability to take over any given game. At PG, Jalen Suggs and Andrew Nembhard share time and both are elite. Suggs is a freshman while Nembhard is an upperclassmen transfer from UF.
We haven't seen Gonzaga lose a game and I feel extremely confident they will find themselves in the Final Four and that's not something I can say for any other team this year. There is something to be said for that and these aren't ugly odds. I have no problem betting on the Bulldogs to win it all here as they look to be the clear best team in the country.
Michigan Wolverines (+425)
| | |
| --- | --- |
| Key Wins | #4 Ohio State, #9 Iowa, #9 Wisconsin |
| Key Losses | #23 Minnesota, #4 Illinois |
The Wolverines have emerged out of nowhere as one of the best teams in the country and now sit second in CBB Championship odds. That's what happens when you go 7-2 against ranked opponents and look like you can play with any team in the country.
One thing you like to see in a contender is a unique trait. Nobody else has 7'1 C Hunter Dickinson and very few, if any, have the tools to slow him down. The freshman big man is averaging 14.4 points and 7.8 rebounds with 1.5 blocks per game while playing just 25 minutes per game.
Isaiah Livers and Franz Wagner are the other two players that average double-figures and they each play 31+ minutes per game as more of the emotional leaders. The Wolverines like to play slow and take advantage of their phenomenal efficiency (6th offensively, 4th defensively).
It all comes down to how Hunter Dickinson plays in the tournament. If he gets into early foul trouble in a game and is never able to assert himself, the Wolverines put themselves at risk of losing a game they probably shouldn't. On the other hand, Dickinson is unstoppable when at the top of his game and he could single-handedly carry Michigan to the Final Four.
I personally don't love these odds on the Michigan Wolverines. They have the fourth or fifth best team in the country and I am unwilling to pay the second-highest price on the board. This is a pass for me, though things would change if there number hits +600 or higher.
Baylor Bears (+475)
| | |
| --- | --- |
| Key Wins | #5 Illinois, #6 Texas, #6 West Virginia |
| Key Losses | #17 Kansas |
The Bears have been playing with fire of late, losing their first game of the season to Kansas and following it up with close games to West Virginia and Oklahoma State. They're led by one of the best players in the country in SG Jared Butler, which is a name you will know when this tournament is over. He's up to 17.1 points, 5.0 assists, 3.2 rebounds, and 2.2 steals per game and is all over the floor.
It doesn't stop there, either, with Davion Mitchell and MaCio Teague averaging 14.9 and 13.6 points per game, respectively. Mitchell averages 5.6 assists per game and does a phenomenal job at spacing this offense and feeding the mouths that need to be fed.
The problem with the Baylor Bears is their lack of an inside presence. Mark Vital and Jonathan Tchatchoua both average under 24 minutes per game and will need to step up in a big way when the Bears face some of these teams with a big interior. On the other hand, it's nearly impossible for other teams to match up with the Bears six unbelievable guards and they can run almost any team out of the building.
I really like the Baylor Bears this year and I put them on the same level as Gonzaga when it comes to a single game. For the Bears, it really just comes down to how they matchup with teams that have size. Their only loss came to Kansas in a game that the Jayhawks dominated the interior from start to finish. Vital and Tchatchoua must step up, along with the bigger Bears guards. I don't hate a bet on the Baylor Bears here, but think they find their fate in the Elite 8 or Final 4.
Illinois Fighting Illini (+1000)
| | |
| --- | --- |
| Key Wins | #2 Michigan, #7 Ohio State, #10 Duke |
| Key Losses | #2 Baylor, #21 Ohio State, Maryland |
If you tuned into the originial version of this article that came out before the season started, the Illinois Fighting Illini were my pick to win it all. The season actually went exactly as I had hoped, as I knew there would be some growing pains to figure out early in the year. They've now won 12 of their last 13 games, including victories over the Michigan Wolverines, Iowa Hawkeyes, and the Ohio State Buckeyes twice.
The Illini are led by do-it-all PG Ayo Dosunmu, who comes in at 6'5, 200 pounds. He's a severe mismatch for every team in the country and my pick for the most impactful player in the country. He's averaging 20.9 points on the year with 6.2 rebounds and 5.5 assists while playing 35 minutes per game.
Dosunmu is surrounded by talent and it starts with Kofi Cockburn down low. He's a future top-10 pick in the NBA draft and has the potential to match any big man in the country. He's up to 17.3 points and 9.6 rebounds per game, turning into what seems like a double-double lock in every important game.
Shooting guards Trent Frazier and Andre Curbelo average similar numbers, but play a very different style of basketball. Frazier will guard the opposing teams best or second-best opposing player while Curbelo is more of a spark off the bench that can do it all when needed.
I remain a huge fan of this Illinois Fighting Illini team and they remain my choice to win it all. At this price, I have dropped about three units or so on Illinois to win it all. They are the one team I think can give the Gonzaga Bulldogs a consistent problem and won't have to beat them off a fluke performance.
The Pick: Pass until +2200 or higher
Houston Cougars (+1800)
| | |
| --- | --- |
| Key Wins | #14 Texas Tech, Wichita State |
| Key Losses | Tulsa, East Carolina, Wichita State |
The biggest knock on the Houston Cougars is their strength of schedule, playing just one ranked opponent all season long. They beat the 14th-ranked Texas Tech Red Raiders early on and haven't had another chance to showcase their talent to this point. They disappointed against Wichita State and Kansas, but those are two teams that have the ability to play like a top-10 squad.
The Cougars are a guard-heavy team led by Quentin Grimes (17.9 points, 6.1 rebounds) and Marcus Sasser (14 pts, 2.4 ast, 2.2 reb). Both are excellent scorers, but Grimes is one of the best slashers in the country and reminds me a bit of Marquette former guard Dwayne Wade when it comes to his prowess around the rim. You then have senior PG DeJon Jarreau, who averages 10.5 points, 5.2 rebounds, and 4.1 assists per game. He is the heart of this team and the glue of this entire offense and defense.
The Houston Cougars play an extremely slow brand of basketball, ranking 311th in PACE out of just over 350 teams. They rank in the top-10 in both offensive and defensive efficiency, doing a beyond solid job on both sides of the ball. This is a very attractive price and I do think Houston has the ability to make the Final Four, though I don't think they have what it takes to win it all.
Iowa Hawkeyes (+1800)
| | |
| --- | --- |
| Key Wins | #4 Ohio State, #14 Rutgers, #16 Minnesota |
| Key Losses | Indiana x2, Minnesota, #19 Illinois |
The Hawkeyes are a very tough team to analyze as they can beat any team in the country, but have also proven they can lose to just about anyone as well. 6'11 Senior C Luka Garza is the frontrunner for Naismith Player of the Year and is averaging 23.9 points per game with 8.4 rebounds and 1.6 blocks. When he is on the top of his game, there isn't a better offense and Garza ensures nothing is easy on the inside.
With that being said, the Iowa Hawkeyes have lost seven games this year, and it's become far too obvious that the Hawkeyes are solely reliant on Garza to win big games. The likes of Joe Wieskamp and Jordan Bohannon must be able to step up when Garza runs into troubles as there will be teams that look to double or even triple-team Garza when he receives the entry pass.
Forwards Jack Nunge and Keegan Murray will be the x-factors for Iowa as the guys who can put 15+ points down low when they are playing well. It just doesn't happen all that often. This is the kind of team that can win it all. When they get hot, the Gonzaga Bulldogs are the only team I would consider better. Even then, this Hawkeyes offense is lethal when Garza gets hot.
When looking to place a wager on the Hawkeyes, I am willing to bet we see a +2200 or higher price as the tournament approaches. I expect the Hawkeyes to struggle some more before things get underway, and am going to wait for these odds to get a bit higher before pulling the trigger. If they happen to go on a run before the tournament, I would have no problem passing here. I certainly like Illinois and Gonzaga a lot more, no matter how hot they are.
Alabama Crimson Tide (+2500)
| | |
| --- | --- |
| Key Wins | #7 Tennessee, Florida, Auburn |
| Key Losses | Western Kentucky, Clemson, #24 Oklahoma |
The Crimson Tide is a very interesting team, playing extremely fast while maintaining one of the best defenses in the entire league. One of the toughest things to deal with when you play Alabama is their ability to beat you with multiple players. You just can't focus on a single player as four guys average between 11 and 15 points per game.
At guard, it's a trio with Jaden Shackelford, John Petty, and Jahvon Quinerly. All three are excellent beyond the arc and have the ability to take over any given game. They also all average between two and three assists, so it's not like one of them is the only source for distribution. It's tough to stop a balanced team and the Crimson Tide are the ultimate version of that.
The Crimson Tide don't stop at guard, either, as Herbert Jones (10.9 pts, 6.1 reb, 3.1 ast, 1.7 stl) and Jordan Bruner (7.0 pts, 4.7 reb) do a good job of filling up the paint and are a big reason the Crimson Tide are so tough defensively. Jones especially is an extremely smart big man and does a great job of staying out of foul trouble. This is a deep team with plenty of superstar firepower, which can only be said for a few teams, if that.
The worry with the Alabama Crimson Tide is their inexperience against top-25 teams. They've played just two ranked opponents on the season and have gone 1-1 in the two games. I do think this factor is too much for the Crimson Tide to overcome and I think they get overwhelmed when playing a team that has battled more diversity. I'll pass on the Crimson Tide, but they are extremely dangerous.
Florida State Seminoles (+2500)
| | |
| --- | --- |
| Key Wins | #17 Virginia, #20 Clemson, Indiana |
| Key Losses | Clemson, Notre Dame, North Carolina |
The Florida State Seminoles see top-10 odds because of the weapons on this roster. The Seminoles have a few future NBA players and they have the ability to be one of the best teams in the country when all of them are playing together. That just hasn't happened too many times to this point, but that is the point of the regular season – to iron out the issues that young teams like this face.
One guy to watch is Scottie Barnes, who's put up 10 points per game with four boards and four assists. He is a guy that I firmly believe will be a difference maker at the next level and this tournament could be his coming out party. M.J. Walker and RaiQuan Gray lead the team in points and they must remain effective from the field.
The problem with the Florida State Seminoles comes defensively, ranking 46th in the country in defensive efficiency. They aren't necessarily bad on that side of the ball, but I certainly don't trust them to slow down any of the elite teams with consistency. Especially the ones that can score it inside.
I will give a firm pass on the Florida State Seminoles here. While the talent is on the team, they don't know who is going to take the last shot and I think both Walker and Barnes have it in their head that they should be the guy. That doesn't work in the NCAA Tournament, and I think the Seminoles see an exit in or before the Elite Eight.
Creighton BlueJays (+2800)
| | |
| --- | --- |
| Key Wins | #5 Villanova, #22 Connecticut, #22 Xavier |
| Key Losses | #10 Villanova, #5 Kansas, Providence |
The Creighton BlueJays seem to carry an underdog label around with them wherever they go, but they shouldn't. The BlueJays have turned into a solid team through and through and it's been that way for about a decade now. They're currently led by one of the best players in the nation in Marcus Zegarowski, who's averaging 15.4 points per game with 4.4 assists and 3.7 rebounds. He's the kind of guy who can play every single minute and gives the BlueJays a chance to beat anyone.
It doesn't stop with Zegarowski. At all. The BlueJays have five different players averaging double-figures Denzel Mahoney and Mitch Ballock complement Zegarowski on the outside while Damien Jefferson and Christian Bishop hold down the paint. This is a tough team to stop as you can't hone in on just one player.
If we're going to search for some weaknesses, it's not too hard. The BlueJays have been rattled a bit recently after HC Greg McDermott made some rather alarming comments. We'll put that behind us here, but it's worth noting as college kids can't always do that. This is also a team that struggles a bit defensively, ranking 68th in KenPom's defensive efficiency rating.
When looking to place a wager on this team, I simply can't find a scenario in which they win the tournament. I think they can make a Final Four run, but don't see the upside as there is no way this team can beat three elites in a row. The defense is too porous and while Zegarowski is electric, him ball-hogging can mess with the chemistry of this offense. I'll pass on the BlueJays, but do like betting them to make the Elite Eight.
Ohio State Buckeyes (+2800)
| | |
| --- | --- |
| Key Wins | #11 Rutgers x2, #8 Iowa, #14 Illinois |
| Key Losses | #4 Illinois, #3 Michigan, #9 Iowa |
The Buckeyes have bottomed out recently, losing four in a row to Michigan, Michigan State, Iowa, and Illinois. They've faced quality teams, but it's discouraging to see the Buckeyes fail to pick up even one victory. They will be forced to play quality after quality opponent in the tourney and can't afford taking a night off like they've done so many times during the regular season.
Led by PF E.J. Liddell and SG Duane Washington Jr., the Buckeyes have as much upside as anyone in the country. Both will be future NBA players and when both are hot, the Buckeyes have an elite offense. Per KenPom, the Buckeyes rank 4th in offensive efficiency while being of the more unlucky teams in the nation.
If the Buckeyes can figure out how to play better team basketball, the sky is the limit here for Ohio State and this team. They have the physicality to play with any team in the country and when the offense is rolling, the ability to keep up with the likes of Gonzaga and Iowa.
I actually don't mind a low wager on the Ohio State Buckeyes to win it all. While it's certainly a longshot, this is the kind of team that can surprise. If Liddell and Washington both explode at the same time, the rest of this team will follow and they will be hard for anyone to beat. Look for the Buckeyes to be one of the tougher 3-seeds in recent history.
Longshot: Connecticut +4000
| | |
| --- | --- |
| Key Wins | Xavier, Depaul x2, Marquette x2 |
| Key Losses | #10 Villanova, #9 Creighton, Seton Hall |
It's hard to think any team with an 0-3 record has much of a chance in the tournament, but I think this UConn team is a bit of an outlier. Slashing guard James Bouknight is quietly one of the best scorers in the nation and is up to 20+ points per game on average. He put up 40 on Creighton in December, so we also know he's the kind of guy to get up for a big game.
Bouknight is surrounded by scoring guards with R.J. Cole and Tyrese Martin both averaging double-figures through 20 games. Cole is the PG and passer while Martin averages seven rebounds per game and will often find himself around the rim. This is a well-balanced unit at guard and I love the way Bouknight and Cole orchestrate the offense.
Down low, the Huskies deploy a trio of forwards that all average between seven and nine points per game. Isaiah Whaley plays the most and is easily the most impactful if you remove scoring from the equation. Tyler Polley and Adam Sanogo will be asked to play more minutes than they're used to come tourney time and they must be able to step up.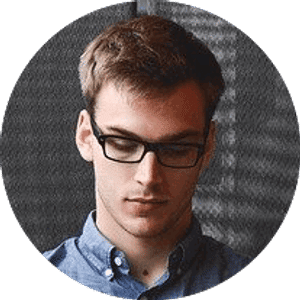 Jake Williams
Jake Williams is a sports gambling expert. He's been writing in the sports betting and DFS industry for over a decade. He specializes in MLB and NBA, along with College Basketball and College Football.