CAESARS NFL SPECIAL: Weekly Football Pick 'Em Challenge
October 8, 2019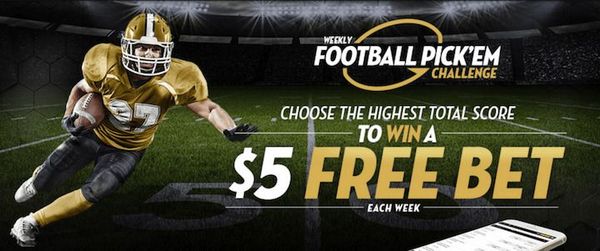 Caesars Sportsbook is offering one of the simplest NFL promotions out there. The chance of winning a $5 Free bet might not get you rocking but is it darn simple and a very fun way of getting some easy free bet money.
Each week just chose what weekly game match-up you think will have the highest total score. If you guess correctly, you will win the $5 free bet. We told you it was easy!
For Week 6 you have the following games to chose between:
Thursday, October 10, 2019
Start Time
Match-Up
Selection Code
8:20pm
New York vs. New England
GAME1
Sunday, October 13, 2019
Start Time
Match-Up
Selection Code
1:00pm
Carolina vs. Tampa Bay
GAME2
1:00pm
Seattle vs. Cleveland
GAME3
1:00pm
Houston vs. Kansas City
GAME4
1:00pm
Washington vs. Miami
GAME5
1:00pm
Philadelphia vs. Minnesota
GAME6
1:00pm
New Orleans vs. Jacksonville
GAME7
1:00pm
Cincinnati vs. Baltimore
GAME8
4:05pm
San Francisco vs. Los Angeles
GAME9
4:05pm
Atlanta vs. Arizona
GAME10
4:25pm
Tennessee vs. Denver
GAME11
4:25pm
Dallas vs. New York
GAME12
8:20pm
Pittsburgh vs. Los Angeles
GAME13
Monday, October 14, 2019
Start Time
Match-Up
Selection Code
8:15pm
Detroit vs. Green Bay
GAME14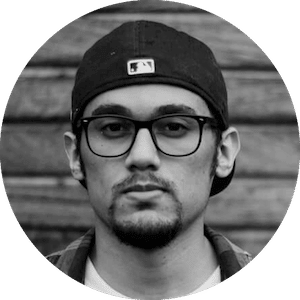 Gus Anderson
Gus Anderson is a gambling wizard. As a kid he dreamt about becoming a Tennis, Hockey and Golf professional but ended up as a gambling professional with focus on both sports & casino.