Bundesliga Pick: Eintracht Frankfurt – Borussia Mönchengladbach
May 13, 2020
Betting Play:Total goals/Both teams to score: Over 2.5 & Yes
✅Result: Eintracht Frankfurt – Borussia Mönchengladbach: 1-3
Odds @ Bet365 -10
Kick-off: 12.30 PM ET, Saturday, May 16
Finally some top-class sports action as the German Bundesliga opens up the European soccer window this weekend. No audience will be allowed to enter the arenas and the silent surroundings will probably feel a bit awkward at the start. An even more influential factor in this weekend's games is that none of the teams have able to compete during the past two months.
Eintracht Frankfurt have had a season with some deep ups and downs. The winter months were awful where they, during a period of 11 games, only managed to secure 1 victory and that was against Arsenal in London in the European League.
At the end of January, they started winning again and began climbing in the Bundesliga table. But after winning 5 out of seven games they were defeated in their past 3 Bundesliga clashes.
Eintracht Frankfurt made a huge success in the European League last season, but after selling their top players expectations were lower for this season. However, their current 12th place in the league is a bit of a disappointment.
Borussia Mönchengladbach were on a good run before the break. Even though loosing at home against Dortmund in the second-last game was a bummer, they are still on a good fourth place in the league and only 2 points behind second-placed Dortmund.
All in all this season has been very positive for the Marco Rose-led side and they ought to be highly motivated to, at least, keep the precious fourth spot. At the same time, they are very close to the top-3 teams and with less pressure on their shoulders compared to the teams above, they could be able to reach even higher.
Conclusions and betting play: There is no doubt that the conditions are special and it is hard to find any comparison to these circumstances. But facts are that the last meeting between these teams ended 4-2 in the home team Borussia M'gladbach's favor and that Bundesliga is one of the most attacking-oriented soccer leagues in the world.
Borussia M'gladbach and Eintracht Frankfurt are no exceptions in this case. The first ones are on an average of 3.16 goals per game this season and the latter ones on 3.29 goals per game.
Looking at M'gladbachs past 11 games both teams have scored and over 2.5 goals have been scored in 9 of these matches. Over 2.5 goals have been scored in 8 out of Frankfurt's last 9 games.
Tactically these two sides are quite alike and none of them could be expected to set a defensive game plan. The advantage of playing at home should be less relevant when playing in front of an empty stand and that makes M'gladbach the favorites, but the outcome is pretty open.
Statistically, the arguments speak strongly to the advantage of the betting play below. And even though the case is convincing the odds must be considered as highly valuable.
Total goals/Both teams to score – Over 2.5 & Yes
✅Result: Eintracht Frankfurt – Borussia Mönchengladbach: 1-3
Odds @ Bet365 -105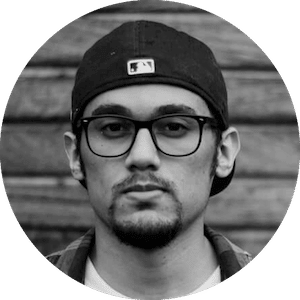 Gus Anderson
Gus Anderson is a gambling wizard. As a kid he dreamt about becoming a Tennis, Hockey and Golf professional but ended up as a gambling professional with focus on both sports & casino.