Bulls vs 76ers Predictions
May 3, 2021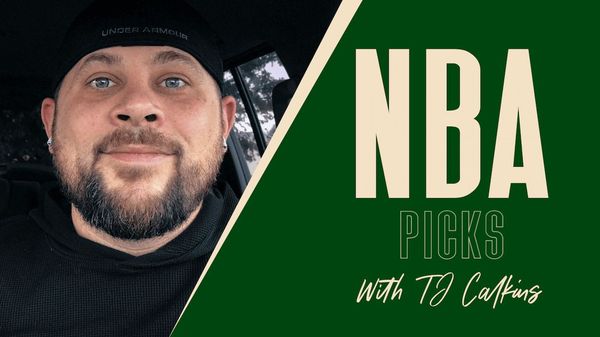 Bulls vs 76ers Pick: 76ers -6
The Chicago Bulls and Philadelphia 76ers are two of the original franchises and they have an illustrious past to say the least. It includes over 230 total games with the 76ers holding just a slight advantage. That changes in the playoffs, where the Chicago Bulls hold a 10-6 all-time advantage.
While the Philadelphia 76ers are the team with higher current aspirations, this is a game that anyone can win. We are here to break it down and predict it for you so you can cash while tuning in.
All history is thrown out the window when this game starts. Both teams are in a position where they want to win this game and the spread is indicative of that. We are here to break down which side you should be on, so make sure to check it out above and below.
The Chicago Bulls and Philadelphia 76ers will face off in an Eastern Conference battle that is sure to bring the electricity. These are two young teams with plenty of promise and there will be no shortage of talent on the floor come tipoff.
The 76ers currently hold championship aspirations while the Bulls are knee-deep in rebuild mode. Fortunately, the centerpiece is there for the Bulls to build around.
With the added talent in the Eastern Conference, every game is of the utmost importance and we will see both teams come out hot. The Sixers might have more talent, but the Bulls have shown an ability to beat anyone when they play their top end game.
Chicago Bulls vs Philadelphia 76ers Betting Pick
This game will take place at 9:00 PM ET in the United Center.
Why bet the 76ers:
✅ 76ers rolling towards top seed. Since a brief absence of their big three, the 76ers have gotten right back on track. All of Joel Embiid, Tobias Harris and Ben Simmons have returned to the lineup, and they picked up where they left off. They have won all four games with their returned core, and by more than 25 points per game. They have reclaaimed the top seed in the East from the Nets and will be looking to protect it at full strength.
✅ Bulls missing the playoffs. The Bulls continue to be without top option Zach Lavine, and may be without Nikola Vucevic as well. The LaVine absence has seen them fall three games behind the play-in playoff line. The Bulls have lost three straight and 10 of 14. This season that once had a glimmer of promise is essentially over for them. The loss tonight will be too much to come back from as they will be overmatched by the 76ers.
✅ Bulls home woes. The Bulls are one of the odd teams that play better on the road than they do at home. Only six teams have had worse home results. The truth is, the Bulls are not exceeding;y bad at any one thing at home. The problem for them is they are below average at both ends of the floor. This ineptitude combined with the shorthanded version of the roster sets up for the 76ers to roll.
General Info about Philadelphia 76ers vs Chicago Bulls
Where do the Philadelphia 76ers play their home games?
The 76ers play their home games in the Wells Fargo Center.
Where do the Chicago Bulls play their home games?
The Bulls play their home games in the United Center.
Where can you watch 76ers vs Bulls?
You can watch this game nationally on NBA League Pass.
Where can you bet on Bulls vs 76ers?
USsportsbonus recommends BetMGM Sportsbook to get the best odds and betting options on the game.
76ers vs Bulls Predictions
The Philadelphia 76ers and Chicago Bulls are historical franchises and they've met over 230 times with the Sixers holding a comfortable all-time advantage. It's a bit surprising when you think of the MJ Bulls teams, but the Sixers have been phenomenal for a long time and a lot more consistent.
Things have gone a bit different in the playoffs, with the Bulls going 10-6 through three series. They've won two of them with the most recent win in 2012. These are two extremely similar teams and this is a game that can go either way. Make sure to check out our 76ers vs Bulls predictions above as we will let you know which side of this game you should be on.
Let's dive into how this game will go down and who will end up covering the spread. This is going to be an undeniably phenomenal game and you will surely want to profit while tuning in.
Bulls vs 76ers Against the Spread Predictions
When making a bet against the spread, you must decide which team will win the game and by how many points. This is called the "spread" and it's a number set by the sportsbooks that will continue to adjust as action comes in on both sides. This can seem like a daunting task, but that's what we are here for. This is the most popular way to bet on NBA games and a way to get even money on both sides.
For example, let's say the Philadelphia 76ers are favored by 5.5 points over the Chicago Bulls. In this case, a bet on the 76ers would call for a win by six or more points while a wager on the Bulls would require either a victory by any margin or a loss by five or fewer points.
We are here to make sure you're taken care of with long-term reliable and profitable predictions when it comes to NBA games. This means considering factors that others don't even think of. Tune in above for the quality 76ers vs Bulls against the spread predictions.
Philadelphia 76ers vs Bulls Over/Under Betting
If you're not a fan of betting against the spread, wagering on the over/under is another way to draw even money on both sides of the bet. This is the second-most popular way to bet on NBA games and we are here to bring you informative predictions. That includes taking into account the stats that make or break bets on the total.
The most important of which is the PACE, which indicates how fast a team likes to play. Both of these squads like to run the floor a bit and it's fair to expect a high-scoring battle between the two. With that being said, sportsbooks know this and will certainly adjust.
You must be a smart bettor while considering every factor and placing a bet on the over/under. Check out the Philadelphia 76ers vs Chicago Bulls over/under betting predictions above as we will let you know which side of this total to be on.
Chicago Bulls vs 76ers Moneyline Predictions
When making a moneyline bet, you're essentially picking the outright winner of the game. This allows you to ignore any concern about the spread or total, though you will still be paying that juice somewhere. If you bet on a favorite to win outright, you will have to put up more than $100 to return that $100.
This is the way a lot of casual bettors like to play. It takes away a lot of the questions about the spread and total and allows you to simply root for a winner. This is something we're all familiar with. You just have to ensure there is value on the bet as sportsbooks know the casuals like it.
While the Philadelphia 76ers seem like the better team on paper, that only means so much. This is the NBA and either team can win this game. We are willing to put in the necessary time and research so you can sit back and enjoy.
Odds in the NBA change more than any other sports and it's by no coincidence. The majority of news in the NBA comes out the day of the game and it in turn causes just about everyone to lose their minds. This means sportsbooks and bettors alike must decide which way the line should move.
This can make or break your bet as there are plenty of cases where line movement will turn a win to a loss or vice versa. Make sure to check out our 76ers vs Bulls predictions of all kinds above as we will let you know which side of things to be on.
Live Streaming Bulls vs 76ers
The United States currently doesn't offer any sportsbooks that live stream NBA games. With that being said, sports betting in the states is under constant progress and it's only a matter of time until some options open up. We will be the first ones to let you know.
For now, you have a couple of different options. The easiest of which is the NBA League Pass, which allows you to watch every single game across the NBA. You can also access a paid streaming site, which will give you options on top of the basketball games. Just make sure to include the proper add-ons.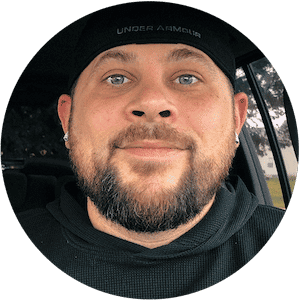 TJ Calkins
TJ Calkins was raised in a gambling loving household. He knew how to handicap horse races and follow line movements well before his tenth birthday. While sports betting remained a passion into adulthood, poker and Daily Fantasy Sports also became passions and remain as such today.