Bucks vs Nuggets Predictions
February 7, 2021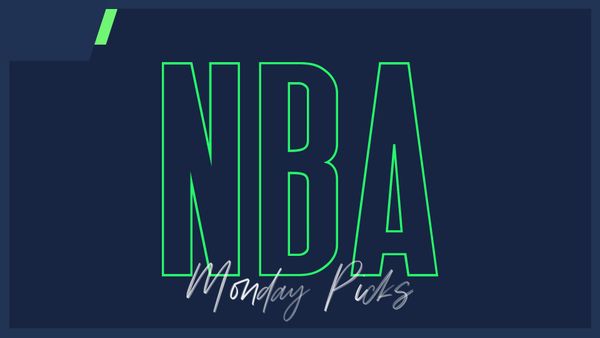 Bucks vs Nuggets Pick: Nuggets +4.5
The Milwaukee Bucks vs Denver Nuggets face off in an inter-conference matchup that is sure to be extremely electric. These teams don't get to see each other very often and there is a ton of superstar firepower to be seen on both sides. Let's dive right into the NBA picks and how this game will go down and who will end up covering the spread.
Milwaukee Bucks vs Denver Nuggets Betting Pick
This game will take place at 9:30 PM ET on NBATV
Why bet the Nuggets:
✅ The Bucks struggle big time in the paint, ranking 28th in the NBA to opposing centers. Nikola Jokic is the best center in basketball and he's going to take advantage of a team that doesn't see him very often. He just put up 50 points and is playing better than he ever has before.
✅ These are two very similar teams statistically, with both playing extremely fast and efficient. With that said, the Nuggets are the team I trust more down the wire. The Bucks rank 27th in FT% at just 72.7%, compared to 77% for the Denver Nuggets. Everyone on the court for Denver can hit from the line, which is comfortable to know.
✅ The Nuggets are starting to play a lot more like the team we've become accustomed to. With Jokic in the middle, Milwaukee will be focused on not allowing him to kill them alone, which he won't. Jokic is more than willing to spread it around and let his team do the scoring.
✅ Nuggets are 4-1 ATS in their last 5 games following a ATS loss.
✅ Bucks are 3-7 ATS in their last 10 Monday games.

Bucks vs Nuggets Predictions
The Milwaukee Bucks and Denver Nuggets have an illustrious past, though they've met just under 100 times all-time. The Nuggets hold a distinct all-time advantage, winning well over 60% of the matchups. It makes sense as the Bucks were a bottom of the barrel for a lot of the past 20 years.
That is no longer the case and either team can win this game. These two teams both have championship aspirations and it will be interesting to see who end up prevailing. Let's dive into how this one will go down and who will end up covering the spread.
General Info about Milwaukee Bucks vs Denver Nuggets
Where do the Milwaukee Bucks play their home games?
The Bucks play their home games in Fiserv Forum.
Where do the Denver Nuggets play their home games?
The Nuggets play their home games in Ball Arena.
Where can you watch Bucks vs Nuggets?
You can watch this game nationally on NBATV.
Where can you bet on Nuggets vs Bucks?
USsportsbonus recommends BetMGM Sportsbook to get the best odds and betting options on the game.
Bucks vs Nuggets Against the Spread Predictions
When betting the Bucks vs Nuggets against the spread, you must determine which team will and by how many points. This can be a tough bet to make, but it's also the most popular wager to make in the NBA as you're able to get even money on both teams. We're here to keep you informed on which side you should be on.
For example, let's say the Milwaukee Bucks are 4.5-point favorites over the Denver Nuggets. If you make a bet on the Bucks, you need them to win by five or more points. A wager on the Denver Nuggets would require them to either win the game by any margin or lose by four or fewer points.
The Nuggets vs Bucks against the spread predictions above are well thought-out out and researched. This includes considering any recent injuries or if either team is more fatigued than the other. Make sure to check them out below as we highlight the top plays for this game.
Denver Nuggets vs Bucks Over / Under Betting
When betting the over/under, you must decide if the Milwaukee Bucks and Denver Nuggets will combine for more or less than a certain amount of points. This is the second most popular way to wager NBA games and you're able to get even money on both the under and over.
Let's say the total set for this Bucks vs Nuggets game is at 225.5. If you bet the over, you need the pair of teams to combine for 226 or more points. If you bet the under, you'll need them to score 225 or fewer points.
Don't miss out on our Nuggets vs Bucks over/under betting predictions as we highlight which side of this total you should be on. It's important to consider the pace when betting on the over/under and both of these teams like to run a ton.
Milwaukee Bucks vs Nuggets Moneyline Predictions
Betting the moneyline is a relatively simple bet, though you must ensure you understand what you're signing up for. When betting the Bucks vs Nuggets moneyline, you just have to pick which team will win the game. This removes any questions about the spread or over/under.
However, you'll still pay the juice one way or another. A favorite will cost well over $100 to return $100 while an underdog will return over $100 on a $100 wager. It all depends on just how heavily favored the favorite is.
Make sure to check out the Nuggets vs Bucks moneyline predictions above as we highlight which team we believe will win the game. This is a game either team can win and it's worth putting some money on the moneyline.
Odds in the NBA move around more than any other sport. This has a lot to do with the majority of news coming out the day of the game. This forces teams to do a lot of adjusting and bettors and sportsbooks alike almost adjust.
This will always force the line to move at least a little bit. Make sure to keep your eyes peeled as it can make or break your betting evening. Check out the Bucks vs Nuggets predictions above as we highlight our best bets in this game.
Live Streaming Bucks vs Nuggets
The United States currently doesn't offer any NBA live streaming options, though that is sure to change before long. The legal landscape of sports gambling in the US is under constant progress and it's only a matter of time before we have some options.
For now, your options lie in accessing the NBA League Pass directly and subscribing to a paid streaming site. The best of which include YoutubeTV, FuboTV, and Hulu. Just make sure to add-on the NBA package.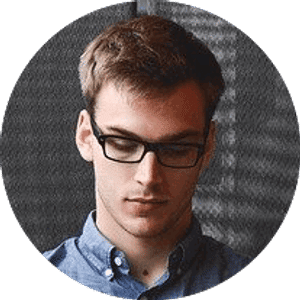 Jake Williams
Jake Williams is a sports gambling expert. He's been writing in the sports betting and DFS industry for over a decade. He specializes in MLB and NBA, along with College Basketball and College Football.