Bucks vs Heat Game 4 Prediction: NBA Playoff Picks
May 29, 2021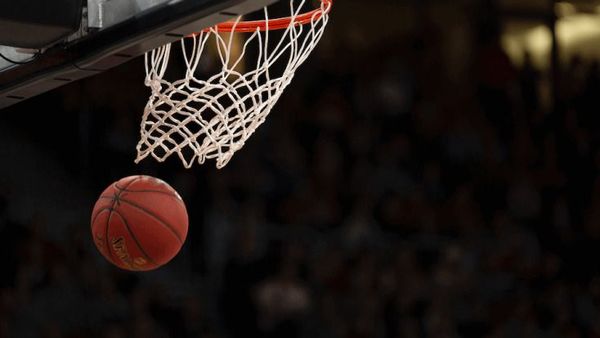 The Miami Heat and Milwaukee Bucks are set to square off in the first round of the Eastern Conference playoffs. With the Heat winning the Eastern Conference last year after upsetting the Bucks, Milwaukee will look to get revenge here. In this round of NBA picks, we look at this Heat vs Bucks first round matchup and provide picks for each game of what should be a fun playoff series.
Bucks vs Heat Game 4 Betting Pick
This game will be played at 1:30 PM ET at AmericanAirlines Arena
Why bet the Bucks in Game 4:
✅ The Milwaukee Bucks boat raced the Miami Heat in games two and three after a slow start in game one. It is clear that the only way the Heat will get a game in this series is if the Bucks just miss a lot of outside shots.
✅ The Bucks have beaten the Heat by double digits in rebounding for three straight games now. Miami just doesn't have the bodies needed to deal with Milwaukee on the glass, or so it seems through the first three games of the series.
✅ This is just an awkward matchup for the Heat, whose biggest strength is defending against points in the paint. The Bucks do most of their damage in transition and from behind the three-point line. Expect them to continue to do so against a Miami team that is on the ropes here.
Strong presence in US
Wide range of betting options
Generous bonus offers
$1000
General Info About Miami Heat vs Milwaukee Bucks
Where do the Milwaukee Bucks play their home games?
The Bucks play their home games at Fiserv Forum in Milwaukee, WI. This is a venue that has seen some important NBA action over the years, as the Bucks have been a fixture among the elites in the East time and time again. As that doesn't appear like it is going to stop, NBA fans can continue to expect big games to take place there.
Where do the Miami Heat hold their home games?
The Heat host their home games at AmericanAirlines Arena in Miami, FL. Much like the Bucks, the Heat are regularly in the NBA championship discussion. This has meant that MIA has been the host to some huge NBA games in its own right.
What is the key to Heat vs Bucks?
The biggest key to this series is going to be home court advantage. While matchups are always important on a basketball court, games in the NBA are so often decided by which side is hosting each game. In a competitive series like this one, games could very well come down to which side has the crowd behind them to propel them to the finish line.
Milwaukee Bucks vs Miami Heat Predictions
Making predictions on games between the Bucks and Heat come down to understanding everything about each of these sides. Everything from stats to matchups can impact how games go in this series. Fortunately, we evaluate all of these angles to provide bettors with the most actionable picks possible for this game along with the others that take place across the NBA.
Heat vs Bucks Against the Spread Predictions
Picking NBA games against the spread requires bettors to understand how important margin of victory can be. For the squad that is favored in this game, they have to win by enough points to cover the spread. The underdog, on the other hand, can just keep games close in order to cover the number. Because of this, bettors have to predict both who is going to win and whether the game is going to have a wide margin of victory if the favorite is set to come out on top.
Miami Heat vs Bucks Over/Under Betting
The over/under in Heat vs Bucks games comes down to how much scoring bettors think is going to take place. This market represents the total amount of scoring that is projected to take place between these two teams. Bettors are then tasked with the choice of wagering on whether the amount of scoring will go over or under that number set by sportsbooks for each of these games. Bettors should be mindful of things like pace and defensive efficiency before locking in their wagers here.
Milwaukee Bucks vs Heat Moneyline Predictions
The moneyline doesn't ask any complicated questions. Instead, it simply asks bettors to pick who will win games between the Bucks and Heat. NBA games can be unpredictable, as any squad can come out on any night and win games regardless of what the standings or the public perception of each side may be. But bettors can get an advantage in this market by understanding the matchups heading into basketball games to find where there might be an edge.
The odds for games between the Bucks and Heat can change before tip-off of each of those games. The biggest reason for such changes is often injuries. The NBA is a league where star players make a huge impact on games every single night, thanks in large part to the fact that there are only five players on the floor at any given time. One of those stars being absent could completely alter a matchup and swing the win probability of each side dramatically.
Heat vs Bucks Live Streaming
Those who want to watch the Bucks vs Heat games can do so through several live streaming platforms. Games between these teams are often streamed through platforms like Hulu, YouTube TV and FuboTV. And in some cases, NBA League Pass is another option that will allow bettors to watch these games at home or on the go. Any fan with a computer or smartphone available to them should have no problem catching these important Eastern Conference games.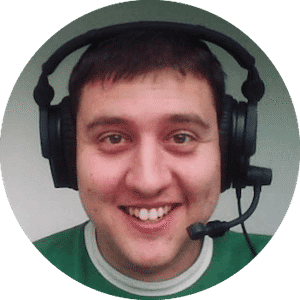 Jay Sanin
Jay Sanin is a sports writer and broadcaster from Albany, NY. He has covered sports betting and the gambling industry since 2013.