Buccaneers vs Packers Prediction
January 21, 2021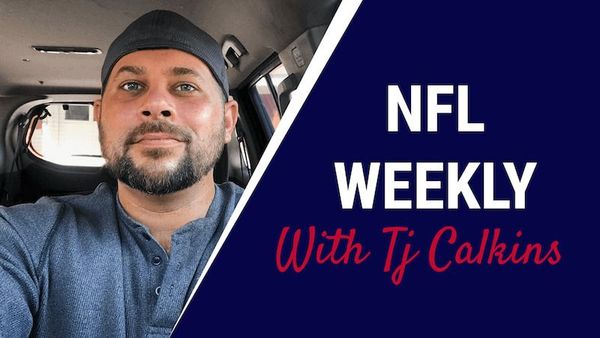 Buccaneers vs Packers is an NFC matchup between two non-divisional foes. With well over 50 games played in the historical series, the Packers carry a significant advantage in the historical splits, with the most recent years being more split, as the Packers advantage in the series was created in the 1970's an 1980's.
Buccaneers vs Packers Against The Spread Pick
Sunday Afternoon at 3:05PM EST at Lambeau Field
NFL Championship Sunday Preview: Buccaneers vs. Packers and Bills vs. Chiefs
The Pick: Buccaneers +3.5
Why bet the Buccaneers?
Tom Brady: What is there to say about the undisputed GOAT of the NFL. The postseason master will be playing his 44th playoff game and this will be his record 14th Conference Championship Game appearance. For reference, the players tied for second place have played in seven Conference Championship Games. The 2020 season answered many questions as to who was most responsible for the previous Patriots dynasty. Move over Bill Belichick, Tom Brady is the answer to that question.
Packers wrong end of historical and recent splits: There are multiple trends working against the Packers in this matchup. Dating back to 2014, they have lost three straight Conference Championship Games. They also have not performed well against other playoff caliber opponents this season, going just 2-2 including last week's win against the Rams sans their best player, Aaron Donald. That includes a 38-10 loss to these Buccaneers in a wholly non-competitive game. It is also difficult to forget how outmatched these Packers were in last year's Conference Championship Game, another blowout loss when they faced higher end competition in a win or go home spot.
General Information About Buccaneers vs Packers
Where do the Packers play their home games?
The Packers play their home games at Lambeau Field in Green Bay, WI.
Where do the Buccaneers play their home games?
The Buccaneers play their home games at Raymond James Stadium in Tampa, Florida.
Where can you watch Buccaneers vs Packers?
You can tune into this game on FOX networks and FuboTV..
Where can you bet on Buccaneers vs Packers?
USsportsbonus.com recommends BetMGM Sportsbook to get the best odds and betting options on Buccaneers vs Packers.
Buccaneers vs Packers predictions
Buccaneers vs Packers is a non-divisional matchup, but there is quite a track record between the two teams. The teams were previously in the same division so there are more games played than in many other non-divisional rivalries.
The Packers have won nearly two thirds of the Packers vs Buccaneers games played, but that split does not track with the more recent matchups. The recent matchups have a more even split in Packers vs Buccaneers.
Buccaneers vs Packers against the spread predictions
Buccaneers vs Packers against the spread predictions refer to whether the Packers or Buccaneers win or lose by the necessary points to cover the spread.
For a hypothetical line, we will use Packers -3.5. This means a wager on the Packers would require them to win by more than three points to be considered a winner. A wager on the Buccaneers, at +3.5, would require them to either win the game outright or to lose by fewer than three points to be considered a winner.
Buccaneers vs Packers Over/Under betting
Buccaneers vs Packers Over or Under betting is a way of wagering on the contest without being required to pick the winner of the game. Instead, these wagers are against a set total of combined points in the game.
For a hypothetical example, we will use a total set at 51 points. Over/Under wagers on this Buccaneers vs Packers contest would be betting over or under 51 combined points for the two teams.
There are multiple factors that go into Over/Under wagering, including pace (expected possessions per game), offensive efficiency and defensive efficiency. Knowing which teams play faster and slower, and which teams play with a higher and lower level of efficiency on each side of the ball. See above if there is a best Over/Under play for Buccaneers vs Packers.
Buccaneers vs Packers Money Line predictions
Money Line wagering on NFL is a fun way to bet on one team or the other, while taking the point spread out of play. Instead of laying or taking the points on the spread, you can lay odds on the favorite or take odds on the underdog to simply win the game outright.
If you are looking to wager on a game, but want to avoid the point spread, a Money Line wager is worth considering.
For an example of how a Money Line wager differs from an against the spread wager, we will use our Packers -3.5 hypothetical example from above. Instead of the standard -110 odds on an against the spread play, the Packers can be bet on to simply win outright while laying odds.
The Buccaneers can be bet on to win the game outright while getting odds. In our hypothetical, we would expect to have to lay about -180 on the Packers and expect to get about +150 on the Buccaneers.
The historical splits of Packers vs Buccaneers paint a vivid picture of the Packers being the team to back in this matchup. However, history is just one piece of the puzzle when making projections for NFL games.
There are hours of research required for successful NFL predictions, and we are here to provide that for you, with a conclusion summed up and bottom lined. Check above for a synopsis and who to play in this Buccaneers vs Packers matchup.
Buccaneers vs Packers Odds
The NFL has often has significant line movement when a piece of news breaks, for instance a significant player being ruled out. NFL odds generally only shift a huge amount in a short period of time in reaction to the news cycle.
Unlike NBA, fluctuation and movement due to heavy bets on one side do not generally shift a betting line in a brief period. Buccaneers vs Packers, like most NFL matchups will draw a significant betting market, but the bets would have to be extremely one sided to see significant line movement.
Live Streaming Buccaneers vs Packers
There are currently no sports books in the United States that offer streaming of NFL games. This will almost certainly change in the future, but for now we have the usual suspects of paid streaming services that might have the game you are looking. Those include but are not limited to YouTubeTV, FuboTV and Hulu.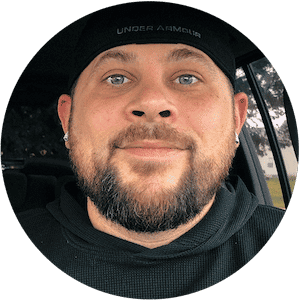 TJ Calkins
TJ Calkins was raised in a gambling loving household. He knew how to handicap horse races and follow line movements well before his tenth birthday. While sports betting remained a passion into adulthood, poker and Daily Fantasy Sports also became passions and remain as such today.