Brewers vs Cubs Predictions
April 12, 2021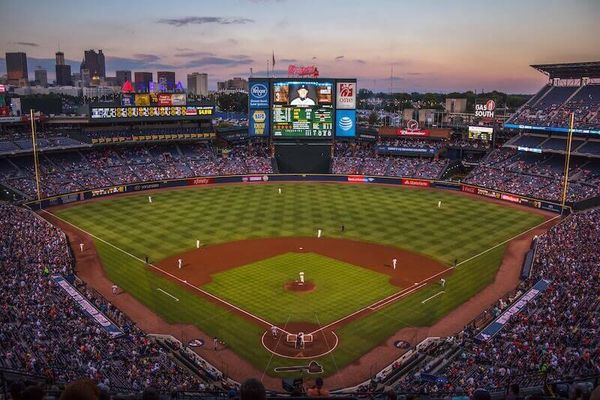 Brewers vs Cubs Pick: Cubs to win +150
Great promotions
Best Multi interface platform
Easy registration process
UP TO $1000 BONUS
The Chicago Cubs and Milwaukee Brewers will matchup in a three-game battle of the National League Central in what is sure to be a phenomenal series. Both of these teams have playoff aspirations and every game between these two is paramount. Expect both teams to do everything they can to win this game, which might mean getting the bullpen involved earlier than expected.
We are here to bring you the best possible predictions for this Brewers vs Cubs game. Let's dive into how this game will go down and who will end up covering the spread.
Chicago Cubs vs Milwaukee Brewers Betting Pick
Why bet the Cubs?
📣 Corbin Burnes (R) vs. Jake Arrieta (R)
✅ The Chicago Cubs have been pretty terrible of late when it comes to swinging the bat. Today, they'll be facing off with a strong young righty in Corbin Burnes. However, the Cubs have actually hit Burnes well in the past and he might be the guy that gets this lineup off the schneid. Anthony Rizzo and Kris Bryant haven't done much against Burnes, but Joc Pederson and Jason Heyward have both homered off of him and Burnes has been a bit luck through his first two starts. Give me the Cubs offense to surpise Burnes and this Brewers bullpen after a couple of quiet games at the plate.
✅ The Cubs will be pitching Jake Arrieta in this game, who's faced a terrible Pirates lineup in each of his first two starts. With that being said, he pitched well in both games and gave up just three combined runs while striking out nine over 12 innings. The Brewers are obviously a tough lineup for any right-handed pitcher to face, but Arrieta is a guy with plenty of experience and he should be able to go five or six innings while giving up just a couple of runs.
✅ While I like the Cubs at plus-money, I also really like the over here. I expect the Cubs lineup to get rolling in this game and I don't expect Arrieta to shut down the Brewers either. 7.5 is too low of a number for these two pitchers and it's a number overreacting to how bad the Cubs offense has been to start the season. I'm comfortable laying a unit on both the over 7.5 runs and Cubs to win +150.
✅ The Chicago Cubs are 5-2 in their last 7 road games vs. a team with a winning record.
✅ The Milwaukee Brewers are 0-6 in their last 6 games with the total set at 11.0 or higher.
Great promotions
Best Multi interface platform
Easy registration process
UP TO $1000 BONUS
General Info about Milwaukee Brewers vs Chicago Cubs
Where do the Chicago Cubs play their home games?
The Cubs play their home games in Wrigley Field.
Where do the Milwaukee Brewers play their home games?
The Brewers play their home games in American Family Field.
Where can you watch the Brewers vs Cubs?
You can watch this game nationally on MLB.TV or a paid streaming site, such as YoutubeTV or Hulu.
Brewers vs Cubs Predictions
With the Milwaukee Brewers and Chicago Cubs both in the NL Central, they play each other at least 19 times per season. That's if they don't end up meeting in the playoffs. In turn, they've played close to 400 games against one another with the Cubs holding a slight advantage.
That's no surprise when you consider the Chicago Cubs have been better than the Brewers for the majority of the past 40 years. With that being said, none of it matters when these two teams take the field. Either team can win this game and we are here to break down even the smallest of factors.
Make sure to check out the Cubs vs Brewers predictions above as we have you covered for not only the spread, but over/under and moneyline as well. You will not want to miss out on the best Brewers vs Cubs predictions available.
Cubs vs Brewers Run Line Predictions
Let's dive right into this Cubs vs Brewers game and take a look at the run line. Betting the run line is a wager unique to baseball, so you might not be all too familiar. It allows sportsbooks to set a bit of a spread on the game, which is otherwise impossible. The alternate run line is almost always going to be (-1.5) and (+1.5).
For example, let's say the Chicago Cubs are favored to win this game over the Milwaukee Brewers. Instead of betting straight up, you can pick the Cubs to win by -1.5 runs. You can get better odds this way, but the Cubs must now win by at least two runs for your bet to cash. The underdog will have a (+1.5) and that will allow them to lose by a single run or win the game outright.
Betting the run line is an extremely popular wager to make when betting MLB games. When a team is especially favored, the run line will allow you to get friendlier odds. Make sure to check out the Cubs vs Brewers run line predictions above to know if this is a wager worth considering or not.
Chicago Cubs vs Milwaukee Brewers Over/Under Betting
When you aren't sure whether the Brewers or Cubs hold an advantage, you can elect to bet the over/under. This allows you to bet solely for hitting or pitching, forcing you to pick whether the two teams will combine for more or less than a certain amount of runs. That number is set by the sportsbooks and subject to change as action comes in more on one side than the other.
Let's hypothetically say the over/under in this game is sitting at 8.5 runs. A wager on the under would require the Brewers and Cubs to score a combined eight or fewer runs while a bet on the over would ask them to score nine or more. This is the second-most popular way to wager on MLB games, and we have you covered.
You can check out the Chicago Cubs vs Milwaukee Brewers over/under betting predictions above to know if this total is one worth targeting. These are two great offenses with plenty of upside on both sides.
Cubs vs Milwaukee Brewers Moneyline Predictions
If neither of the two options above sound good to you, betting the moneyline is always an options. This involves picking which team will outright win the game, allowing you to ignore both the run line and over/under. The moneyline is a paramount wager in American sports and one you're familiar with if you've bet any other sport.
Using the same example as above, we'll continue with the Chicago Cubs as the favorite. The favored team will have a (-) next to their name and that number will indicate how much you must pay to return $100. The underdog will have a (+) next to their name and that number will tell you how much you can win with a successful $100 wager.
Make sure to check out the Cubs vs Milwaukee Brewers moneyline predictions above. This isn't always a bet you want to consider, so it's important to know if the value is there in the first place or not.
Odds in the MLB tend to move around a bit, though they might not jump around as much as other sports. With that being said, late injury news or a pitching change can absolutely make the line jump like crazy. The odds we've used above are just hypothetical, so make sure you check out the predictions section to tune into the real ones.
When the moneyline odds change, the run line and over/under will as well. It can either be a good idea to lock your bet in now, or you might want to wait a while for the line movement to help you. Make sure you check out the Brewers vs Cubs odds and predictions above for the best picks in the industry.
Live Streaming Cubs vs Brewers
The United States currently doesn't offer any live streaming options when it comes to the NBA and sportsbooks. With that being said, it's only a matter of time until things change as the legal landscape of sports betting in the states is under constant progress. We will be the first ones to let you know when things do change, so keep your eyes peeled.
For now, you have a couple of different options for live streaming Cubs vs Brewers. The easiest of which is MLB.TV, which will give you access to every game across the league. You can also sign up for a paid streaming site, which will allow you to watch more than just baseball. The best of which include YoutubeTV, FuboTV, and Hulu.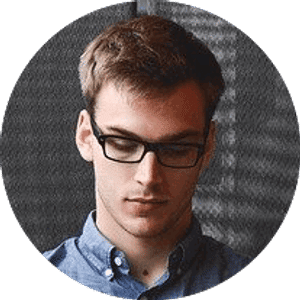 Jake Williams
Jake Williams is a sports gambling expert. He's been writing in the sports betting and DFS industry for over a decade. He specializes in MLB and NBA, along with College Basketball and College Football.