Braves vs Phillies Predictions
April 10, 2021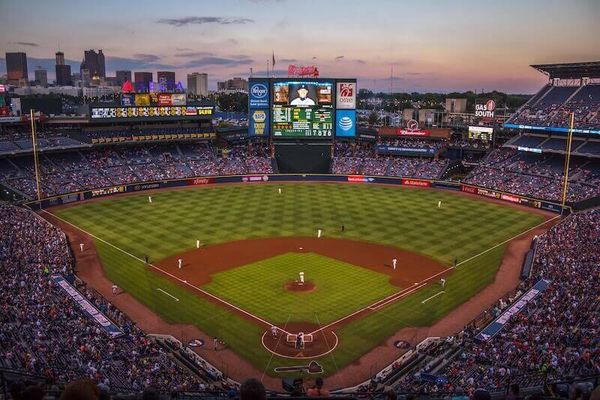 Braves vs Phillies Pick: Over 9 runs
Easy registration process
Best Multi interface platform
Great promotions
Get $1000 bonus
The Atlanta Braves and Philadelphia Phillies will face off in a battle of the NL East that is going to end up mattering in a big way when all is said and done. The Braves and Phillies are the two favorites to win this division and they'll be going at each others throats all season long. On the Opening week, both teams will throw out their best pitchers and both teams are fully healthy.
Let's dive into how this game will go down and who will end up covering the spread. Make sure to check out the Braves vs Phillies predictions against the run line and over/under, as well as the moneyline.
Atlanta Braves vs Philadelphia Phillies Betting Pick
This game will take place at 7:08 PM ET in Truist Park on Sunday, April 11th
Why bet the Atlanta Braves?
📣 PHI – Matt Moore (L) vs. ATL – Drew Smyly (L)
✅ The Braves bats stayed hot in last night's game and the Braves won a close 5-4 affair when all was said and done. These two teams play each other extremely tough and I'm expecting another back and forth offensive shootout in this one. The stars on both sides are hitting the ball well and it's only a matter of time until one of these offenses puts up nine runs on their own. Let's dive into who each team will be facing off with.
✅ On the Phillies side, they'll see a tough lefty in Drew Smyly. He does a great job of mixing up his pitches and is often able to limit runs against him. He was exceptional in 2020, but we have to remember that was a shortened season and I'm not too sure that's exactly the pitcher he is. Especially considering he posted a 5.31 xFIP the season before. The Phillies have some dangerous bats against lefties, too, as each of their first four hitters sport a .360+ wOBA against southpaws. Look for Bryce Harper and Rhys Hoskins to give Smyly some trouble.
✅ The Braves will face off with Matt Moore, who they shouldn't have much trouble putting runs up against. Moore pitched last in 2018, when he allowed both righties and lefties to hold a .370+ wOBA against him. While a lot can change in three years, I don't think Moore got any better sitting on the shelf at 31 years old. The Braves have some of the best hitters in baseball and they are even better against left-handed pitching. Ozzie Albies and Ronald Acuna Jr. are two guys I expect to have big games here, but anyone in this lineup has what it takes.
✅ The Over is 5-0 in Phillies last 5 overall.
✅ The Over is 5-0 in Braves last 5 home games.
Great promotions
Best Multi interface platform
Easy registration process
Get $1000 bonus
General Info about Philadelphia Phillies vs Atlanta Braves
Where do the Philadelphia Phillies play their home games?
The Phillies play their home games in Citizens Bank Park.
Where do the Atlanta Braves play their home games?
The Braves play their home games in Truist Park.
Where can you watch the Phillies vs Braves?
You can watch this game nationally on MLB.TV or a paid streaming site.
Where can you bet on Braves vs Phillies?
Check out the Best Betting Sites for 2021 to get the best odds and betting options on this game.
Phillies vs Braves Predictions
With the Atlanta Braves and Philadelphia Phillies both in the NL East, they play each other a bunch every season and have matched up over 2500 times, dating all the way back to the 1880's. Since the turn of the century, these two teams have been dead even and this is a game that either team can easily win.
We are here to bring you top-of-the-line predictions for this Braves vs Phillies game. Not only will we cover the run line, but the over/under and moneyline as well. With two of the best teams in the NL, this is shaping up to be quite the game and you will be on the right side of profit when all is said and done.
Make sure to check out the plethora of Phillies vs Braves predictions we have available for you and remember, this is a three-game series. We will have you covered for each and every matchup, so don't go too far away for games two and three.
Braves vs Phillies Run Line Predictions
Betting the run line is a wager that is unique to baseball, so you might not be all that familiar with it if you haven't be on the MLB in the past. That's fine as we are here to do the heavy lifting so you don't have to. When betting the run line, you will almost always see the (-1.5) next to the favorite with a (+1.5) next to the underdog.
For example, let's say the Atlanta Braves are the favorite and are -1.5. That means it would require them to win by two or more runs while a wager on the Phillies (+1.5) would require either a victory by any margin or a loss by one run. This is a popular wager to make when the moneyline isn't extremely close.
When the moneyline is close, the run line is an alternative spread of sorts. You're able to get + or – odds on either team, rather drastically. Make sure to check out the Braves vs Phillies run line predictions above as we breakdown what is sure to be a phenomenal game.
Philadelphia Phillies vs Braves Over/Under Betting
When you don't have a great idea whether the Braves or Phillies have an advantage in this game, you can elect to bet the over/under. Placing a wager on the over/under allows you to pick whether the Phillies and Braves will combine for more or less than a certain amount of run. This number is set by the sportsbooks and subject to change as the action comes in on both sides.
Using a similar example as above, let's say the over/under in this game is set to 9.5 runs. In that case, a bet on the over would call for 10 or more runs while a wager on the under would require nine or fewer total runs. Remember, that is just a hypothetical number and the real odds are listed above.
Make sure to check out the Philadelphia Phillies vs Atlanta Braves over/under betting predictions above as we will let you know if this is a bet worth considering and which side you should be on.
Atlanta Braves vs Phillies Moneyline Predictions
When games are expected to be very close, the moneyline will end up being the most popular wager placed. Betting the moneyline is the same as it is in other sports, forcing you to pick which team will end up winning the game outright. The odds can sometimes be steep, depending on who is pitching and many other factors.
Keeping up with the same theme as before, we will say the Braves are just slight favorites over the Phillies. In that case, the Braves might have a (-140) next to their name that will indicate how much you would have to pay to return $100 on a successful wager. The Phillies, on the other hand, would have a (+140) next to theirs and it would tell you the amount that will be won on a $100 winning wager.
Make sure you check out the best Atlanta Braves vs Phillies moneyline predictions above as this can be a very tough wager to pinpoint. We are here to put in the necessary hours of research so you don't have to.
With teams playing a brand new game every night, we don't have long for the info to get out. That means any pitching changes or surprise lineup adjustments could cause the odds to move. It's extremely important you pay attention to this aspect of betting MLB games as too many overlook it.
Waiting on line movement or jumping on the current line can be the difference between a winning and losing slate of games. You can find the updated Phillies vs Braves odds and predictions above.
Live Streaming Braves vs Phillies
The United States currently doesn't offer any live streaming options when it comes to the MLB and sportsbooks. However, it's only a matter of time until things change and we will be the first ones to let you when that happens. Make sure to keep your eyes peeled.
For now, you have a couple of different options for live streaming Braves vs Phillies. The simplest of which is subscribing to MLB.TV, which will let you watch every game across the league. You can also sign up for a paid streaming site, which will give you more than just baseball to watch.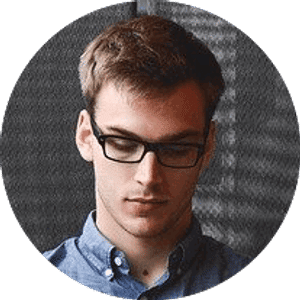 Jake Williams
Jake Williams is a sports gambling expert. He's been writing in the sports betting and DFS industry for over a decade. He specializes in MLB and NBA, along with College Basketball and College Football.