Big Fight Tips – Davis to claim vacant WBA lightweight title
December 25, 2019

All eyes will be on Gervonta Davis on Saturday when he looks to claim the vacant WBA (regular) lightweight title in Atlanta. Davis, who is a former two-time world champion having won the IBF Super Featherweight title and WBA (super) Super Featherweight belt, will move up a division to fight Yuriokis Gamboa for the vacant belt at the State Farm Arena.
The 25-year-old is yet to be defeated as a professional fighter. He has won all 22 professional fights since his debut against Desi Williams on February 22, 2013. Out of those 22 fights, Davis has won 21 by knockout. The only fight to go the distance was his bout against Mexican fighter German Meraz in October 2014. Davis is seen as the future of boxing, especially by his promoter Floyd Mayweather. If he manages to get past Gamboa this weekend, then he could be setting himself up for a fight with the king of the Lightweight division –Vasyl Lomachenko.
The Baltimore fighter was last in the ring on July 27, when he stopped Ricardo Nunez in the second round to retain the WBA (super) Super Featherweight title at the Royal Farms Arena. His punching power is something to behold. You don't stop 21 of your 22 opponents without being able to throw a decent punch.
His opponent in Atlanta is no mug. Gamboa has had 32 fights since turning professional in 2007. The 28-year-old is very experienced. He has won 30 of his 32 fights. He has lost just two fights, against Robinson Castellanos and Terence Crawford.
He knows his way around the ring. If Davis underestimates him for one second, then he could be in deep trouble.Gamboa's camp is hoping Davis does take it easy as they believe their fighter is capable of upsetting Mayweather's protégé.
The Cuban is a former Olympic Gold medalist having won in Athens in 2004. He is also a former WBA and IBF Featherweight champion, so he knows what he is capable of. Gamboa's camp believes he has the tools to inflict a first-ever professional defeat for the 'Tank', but unfortunately for them, no-one else agrees.
His trainer, Stacey McKinley, cannot see anything other than an upset with his fighter claiming the belt and putting Davis in his place. At a recent press conference, McKinley told the media that he expects Gamboa to take Davis out to deep waters and drown him. Strong words, but we all understand what he means. Those words say to me, that Gamboa will not be coming to defend. He will take the fight to Davis and we should see some fireworks.
The sportsbook companies throughout America cannot see anything other than a victory for Davis. Many also believe a 22nd knockout is on the cards.
Unibet has Davis as the favorite for this one and he can be backed at -2000 to claim the win, while Gamboa is +850. If you believe Gamboa will be more than a match for Davis but don't expect him to get the decision (it won't be the first time that has happened) then back the tie at +2500.
I love an upset in boxing, I honestly do. But unfortunately, I cannot see that happening at the State Farm Arena. Davis might be cocksure and arrogant, but under the guidance of Mayweather he is maturing into a decent fighter and he is now fighting on the big stage he believes he belongs on.
I believe Gamboa will make a fight of this but if he starts trading blows with Davis, then the American will love this and don't be surprised if that 22nd knockout arrives inside of seven rounds.
Moneyline Betting Pick – Gervonta Davis to win -2000
Want to place a bet on this fight for free. Read more about to get a Unibet free bet of $20.
Admir aka "The Admiral" has been around the sports industry for more than two decades as a professional athlete and sports agent.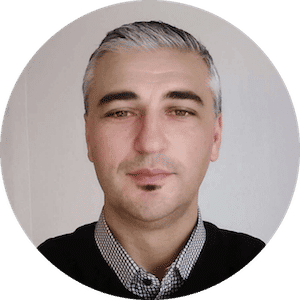 Admir
Admir aka "The Admiral" has been around the sports industry for more than two decades as a professional athlete and sports agent.