BetRivers announces official deal with New Orleans Pelicans
February 10, 2022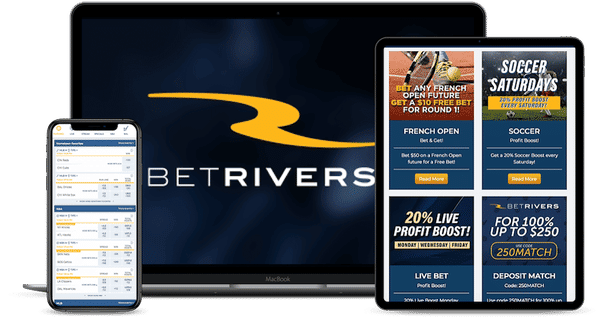 Rush Street Interactive, which launched mobile sports betting in Louisiana less than two weeks ago, has partnered with the New Orleans Pelicans.
Rush Street's BetRivers has become the official sportsbook of the New Orleans Pelicans. The company also announced that it would have a live NBA odds board inside the Smoothie King Center.
The deal includes branding and signage throughout the Smoothie King Center and the Chairman's Club, which will also have a live NBA odds board.
The partnership between the NBA team and Rush Street's BetRivers Chairman Lounge is an investment that will enhance the fans' experience at the center. Richard Schwartz, the company's CEO, mentioned that it's an excellent fit for both parties.
"The Pelicans partnership and BetRivers Chairman Lounge is an RSI investment to enhance fans' watching and wagering experiences inside the Smoothie King Center, as well as emphasize our commitment to Louisiana sports throughout the state," Schwartz stated.
He then continued,
"We are thrilled to have our BetRivers sportsbook in the Bayou State and are proud to be the official partner of the New Orleans Pelicans with its core of young, talented players and exciting future."
Sportsbook deals are getting mainstream in NBA
In 2021, the NBA became the first sports league to have a co-official sports betting partner with a major online sports betting platform such as DraftKings and FanDuel. Many teams have signed with these firms, including the Indiana Pacers, Boston Celtics, Cleveland Cavaliers, Golden State Warriors, Philadelphia 76ers, Brooklyn Nets, and Los Angeles Clippers.
In 2019, the New Orleans Pelicans partnered with Harrah's Casino, which has a gaming facility in the city. But that deal did not cover any sportsbook element. Somehow, the deal between the Pelicans and Harrah's Casino cleared the way for Rush Street's deal.
The Pelicans' president, Dennis Lauscha, mentioned that the team looked for an online sportsbook that provides the same high-quality experience as fans expect. He stated that the team is excited to work with BetRivers and looks forward to seeing how the partnership will benefit both parties.
"New Orleans and Louisiana are home to some of the most passionate sports fans in the country, and it was important for us to partner with an online sportsbook such as BetRivers that delivers the high-quality experience that these fans expect and deserve," said Lauscha. "We appreciate the support of RSI and BetRivers and look forward to their increased presence in the Smoothie King Center."
More on Rush Street deals
Rush Street further strengthened its Louisiana ties by signing two-time Super Bowl champion Brandon Stokely as its brand ambassador. He used to be a wide receiver for various NFL teams, including the New York Giants and Baltimore Colts.
Stokely will provide BetRivers' sports bettors with extensive football and betting knowledge.
Moreover, Rush Street also has a deal with Jimmy Ott to be its brand ambassador. Sports personality Jimmy Ott is a native of Baton Rouge and a radio and television host. He currently hosts a show on ESPN Radio Baton Rouge.
Schwartz mentioned that they are excited to establish more local partnerships in Louisiana. They will continue to build these relationships by developing online sportsbooks in each state's local markets.
"We have a commitment to our sports betting enthusiasts to provide hometown sportsbooks with valuable and entertaining analysis from talent known locally, and we will continue to do that by building partnerships within each market where we have online sportsbooks," said the CEO.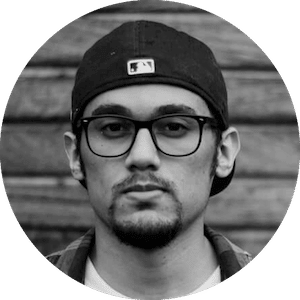 Gus Anderson
Gus Anderson is a gambling wizard. As a kid he dreamt about becoming a Tennis, Hockey and Golf professional but ended up as a gambling professional with focus on both sports & casino.