Bet365 NCAAB Early Payout Promotion
March 10, 2020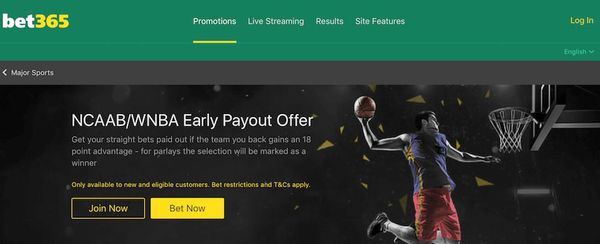 NCAAB & WNBA Early Payout Promo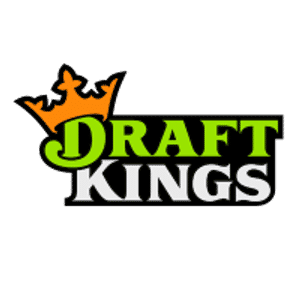 $1000
Early payout promotions are every sports bettor best friend. It's like using the cash-out feature with a twist…you don't have to as it's done for you, automatically. Settling a bet before the end of the game is a satisfactory feeling and the early payout on NCAAB comes in handy with March Madness starting mid-March.
How the Early NCAAB Payout Promotion Works
Place a money line pre-game bet on any NCAAB or WNBA game.
If the team you bet on to win at any time in the game holds an 18 point lead your bet is settled no matter the end game scoreline result.
For parlays bets, your selection will be marked as won in case the team you back gains an 18 point lead.
This promotion is valid up to and until September 20, 2020.
One thing we like about this promotion is that there is no cap on the early payout. Most promotions are include limitations which makes them less interesting for the players who like to bet big. The early payout is for everybody but how often does it really happen that a team leads by 18 and ends up losing?
We couldn't find any good data on how often there would be an upset in case of a team leading with 18 points or more. We doubt that it happens more than 1/100 but as every sport bettor should know, every single percent that increases your chances of winning is worth a lot. Read our ROI guide on sports betting to find out more.
Some of the terms and conditions that apply to this offer:
This offer is exclusively for customers in New Jersey, +21 only
The offer does not apply to fully or partially cashed out bets.
Winning bets will be credited within 15 minutes
Bets on pre-season, exhibition or All-Star games do not qualify for the promotion. NCCAB Extra Games do not qualify for the promotion.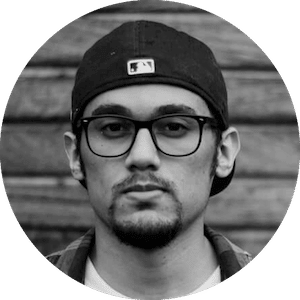 Gus Anderson
Gus Anderson is a gambling wizard. As a kid he dreamt about becoming a Tennis, Hockey and Golf professional but ended up as a gambling professional with focus on both sports & casino.