Berrettini vs Machac – Australian Open Betting Picks
February 9, 2021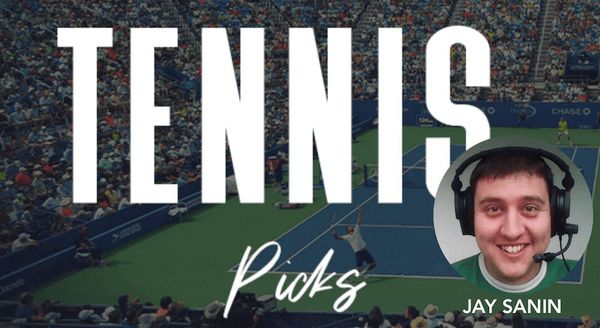 On day four of the Australian Open, Berrettini vs Machac is one of the 16 clashes set to take place. A spot in the third round is on the line for these two players. And with Berrettini playing some incredible tennis of late, the question is if Berrettini's Czech opponent can overcome his overwhelming form. In this round of tennis picks, we look at Berrettini vs Machac a little closer.
Matteo Berrettini vs Tomas Machac
The Pick: Matteo Berrettini -2.5 sets (-125) over Tomas Machac
The Pick: Matteo Berrettini -2.5 sets (-125) over Tomas Machac
Matteo Berrettini got through his first round matchup in the Australian Open in straight sets. He defeated Kevin Anderson in a match in which he was not broken on serve in three sets. The Italian survived a thrilling 11-9 first set tiebreak before securing a break in each of the final two sets to get the win in the battle of big serving players. This was the latest in a string of impressive victories for Berrettini of late.
The Italian has played better tennis than arguably anyone not from Russia since the Melbourne bubble has started. Berrettini has won four of the five matches he has played in Melbourne during the last two weeks. In his four victories, he has won all nine of the sets he has played. The lone blemish on his record during this stretch came in straight sets against Daniil Medvedev in the final of the ATP Cup.
Tomas Machac won his first round match at the Australian Open over Mario Vilella Martinez. After going up two sets and a break, Machac secured passage in the fourth set when Vilella Martinez retired. Machac earned six breaks of serve in the match, and was aided by 10 double faults from his Spanish counterpart. In the upcoming Berrettini vs Machac match, he is unlikely to receive the same gifts when returning serve.
Machac has also won four of his five matches in Australia recently, albeit against inferior competition. The first three of those wins came in Australian Open qualifiers, where he played three opponents that were all outside of the top-150 in the world. After a loss to the 105th ranked James Duckworth in his Murray River Open debut, Machac was able to get the better of the 181st ranked Vilella Martinez. The level of competition is about to take a huge step up for Machac in this match.
This is the first ever Berrettini vs Machac matchup in the careers of these two players. Machac is typically a player who takes part in Challenger level competition, more so than tour level events at least. He has managed to qualify for the last two Grand Slam events, though, with three qualifying wins getting him into this tournament and the 2020 French Open.
Matteo Berrettini is playing tennis at a level that few players can match right now. Expect that trend to continue as he should roll through Machac in straight sets here. Machac simply has not played competition on Berrettini's level often, and should struggle to counter the firepower that the Italian possesses. At a reasonable price, Berrettini to win in straight sets is a bet worth making in this second round contest.
What are Berrettini's current odds to win the tournament?
Berrettini entered this event at 90/1 odds to win the Australian Open. Heading into the fourth day of the tournament, he finds himself at 80/1 odds to win it all. He may not have what it takes to take down the Djokovic and Medvedev-type players. But at such long odds, he still might be worth a look early in the tournament.
Who is the favorite to win the Australian Open?
Novak Djokovic is still the favorite to win the Australian Open. He sits at +115 to win the tournament after the first three days. He has won two matches already, including a second round win over American Frances Tiafoe. His next match will be against another American in Taylor Fritz, who just beat Reilly Opelka in five sets.
Can Nick Kyrgios beat Dominic Thiem?
After his thrilling five-set win over Ugo Humbert, Nick Kyrgios is set to face Dominic Thiem. Kyrgios is always capable of a spectacular victory. But Thiem's consistency may be too much for him to handle. As always, Kyrgios will be worth watching in that matchup.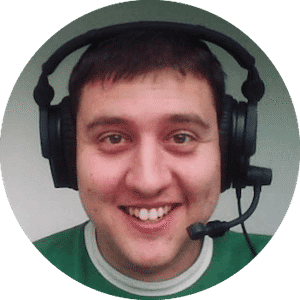 Jay Sanin
Jay Sanin is a sports writer and broadcaster from Albany, NY. He has covered sports betting and the gambling industry since 2013.