Berrettini vs Bedene Prediction: Wimbledon Betting Picks
July 2, 2021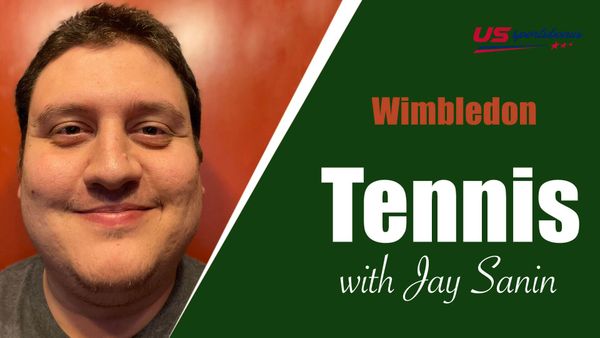 Berrettini vs Bedene is one of the first matches of the day on the men's side on Saturday at Wimbledon. The end of the first week of the tournament will see one of the favorites look to continue rolling in the tournament, while Bedene will look to upset him. In this edition of men's tennis predictions, we take a closer look at Berrettini vs Bedene and provide our best bet for the match.
Matteo Berrettini vs Aljaz Bedene Betting Pick
The Pick: Team Berrettini vs Bedene Pick: Over 36.5 games (-106)X +3
So far, Matteo Berrettini has looked solid through two matches at Wimbledon. The Italian number one beat Guido Pella in four sets to start his campaign, and followed that with a straight set victory over Botic Van De Zandschulp in the second round. Now, Berrettini is set to take on an opponent who he has had to work hard against in their previous meetings to advance in the tournament.
For Berrettini, this match against Bedene could test his ability to get off the court efficiently. Avoiding extra sets of tennis is going to be crucial to his success down the road in this tournament. And to avoid those extra sets, the Italian will need to do better at avoiding tiebreaks. Berrettini has played five tiebreaks in his seven matches on grass this season, and though he has won four of them thus far, that kind of tiebreak luck could run out and expose him to extra sets that could wear him down for the big matches in later rounds.
Aljaz Bedene wasn't expected to be left standing in the third round of Wimbledon, but John Isner's upset loss at the hands of Yoshihito Nishioka paved his path to get here. Bedene has beaten Corentin Moutet and Nishioka in straight sets in his first two matches, with the Slovenian entering this match against Berrettini in fine form. But this match will be a much bigger test for Bedene than either of his first two at the All England Club.
If Bedene is going to push Berrettini in this match, he will need to continue performing at a high level with his first serve. Bedene has won a staggering 70 of his 80 first serve points in the tournament thus far. That number is likely to decline somewhat against the elite Berrettini, but if he can get anywhere close to that level he will be able to put pressure on his opponent in this one.
Berrettini vs Bedene has taken place three times previously, including once on grass at Wimbledon in 2019. Berrettini has won two of those three matchups, including a four-set match in that Wimbledon showdown. In that Wimbledon match, Berrettini survived a fourth set tiebreak to avoid a fifth set. The two have split their two matches on clay as well, with both of those matches coming in Budapest.
Matteo Berrettini should win this match, but it is not going to be as easy as some might think. Bedene has forced a tiebreak in all three of the matches between he and Berrettini, and has taken at least one set in two of their three meetings. Expect Berrettini to win in four or five sets, but for Bedene to make him work as the over 36.5 games comes in.
Berrettini vs Bedene Pick: Over 36.5 games (-106)
What is the best match of Saturday's Wimbledon slate?
The best matchup of the Saturday slate at Wimbledon could very well be Auger-Aliassime vs Kyrgios. Felix has been playing some great tennis on the grass as of late, and there is never a time where Nick Kyrgios isn't a delight to watch. Both players could put on a real show in that matchup.
How good a shot does Federer have at winning Wimbledon?
Federer's odds have improved in recent days, as he has moved ahead of Berrettini to be the third favorite to win the tournament. But his physical state could prevent him from living up to that billing, as the odds for his match against Cam Norrie in round three suggest that he could be in for a real fight.
Is Shapovalov a legitimate threat?
Denis Shapovalov isn't a real threat to win Wimbledon, even if he looked really good against Andy Murray. Shapovalov, if he does manage to win his quarter, would have to face Novak Djokovic in the semifinals. That isn't something that is going to go well for anyone in this tournament, as Djokovic has looked incredible on the grass so far.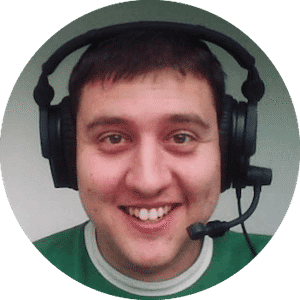 Jay Sanin
Jay Sanin is a sports writer and broadcaster from Albany, NY. He has covered sports betting and the gambling industry since 2013.