Australian Open Quarterfinals Picks – Djokovic vs Raonic & Federer vs Sandgren
January 26, 2020
The final match on Sunday is getting closer and we are down to 8 players with the quarterfinals starting today/tomorrow. In this article we will focus on the two quarterfinals between Djokovic vs Raonic and Federer vs Sandgren.
Before we start we have to mention the fantastic encounter between Nadal and Kyrgios. As expected Nadal came out on top but what a match. Kyrgios has really proven himself to be a top contender to the top 3 dominators of the game. Zverev closed out his 4ht round match in a straight sets win over Rublev. We had our bets on Rublev but he fell short and this was his first loss of the year.
Now let's look at some winner odds and the Djoko and Fedex matches.
The odds are from SugarHouse.
Tournament Winner
Novak Djokovic
-143
Rafael Nadal
+300
Roger Federer
+800
Dominic Thiem
+1200
Stan Wawrinka
+1600
Alexander Zverev
+1600
Milos Raonic
+3300
Tennys Sandgren
+10000
Djokovic -835 vs Raonic +550
Novak "The Djoker" Djokovic is the clear favorite and the question is if anyone can stop him from winning his 8th Australian Open title. Before the tournament started the odds on Djokovic were +150 and has since dropped down to -150. So far he has not faced an opponent that has been even close. So far everything is according to his plan towards the title match on Sunday. The quarterfinal matchup against a reborn Raonic will be his first real test.
Raonic has cruised past Tsitsipas (3rd round) and Cilic (4th round) and the way he moves on the court is previously unseen from the hard-serving Canadian. Having the last couple of season spoiled due to injuries Raonic has dropped outside the top-10 rankings but the way he has played so far in this year's Australian Open his game seems to be back at the same level as when he was knocking on the door to break into the top-3.
Keys for Raonic:
Must hit his serves on a top-level throughout the whole match to stand a chance. He is facing the best returner of the modern tennis era and once the ball is in play Raonic will not stand a chance.
Return Djokovic's serve aggressively. Raonic needs to take a lot of chances on Djokovic's 2nd serve and go big on his returns to shorten the rallies.
Keys for Djokovic:
For Djokovic this is simple,

keep doing what he has been doing for the last decade. He is one of the toughest guys to play for guys like Raonic as Noles return game is out of this world.
Sandgren +750 vs Federer -1250
This matchup is more interesting even though Federer is a massive favorite to go through to the semifinals. Federer's start of the tournament has been like a roller coaster. In the 1st and 2nd rounds, he looked like the old good Fedex express but against Millman (who played incredibly) Federer demonstrated how mentally tough the sport of tennis can be. After losing to Millman 2 years ago in the US Open (in 5 sets) history looked like it was going to repeat itself, BUT somehow Federer managed to come out on top. Federer has never been the mentally strongest player (like Nadal and Djokovic) and sometimes his mind plays tricks on him. 4th round match against Fucsovic started in a similar fashion but Roger dug deep and found his 1st and 2nd round form in the 2nd to 4th set and got away with a quite easy win.
Sandgren is this surprise of the tournament so far. He has shown earlier that he ha can raise his game to a very high level. This is the second time he reaches the AO quarterfinals. The match between Fognini and Sandgren is probably the best match of the tournament so far. Can Tennys keep the same level against Federer and will he stand a chance if he does? The outcome of this match is completely up to Federer. Is he finds his rhythm and gets off to a good start Sandgren will most likely not stand a chance but if Sandgren can get Federer to play in his tempo who knows what can happen.
Keys for Sandgren:
Keep serving the way he has been throughout the tournament.

Hit the ball hard and deep, take chances and get Federer out of balance. Federer has a very offensive court position and is weak against shots going deep.
Keys for Federer:
Be aggressive and keep the tempo up. A somewhat clumsy Sandgren won't be able to keep up with Federer's high tempo.
Move Sandgren around the court. Federer is a master of mixing up the pace of the shots and moving his opponent around.
Did you enjoy these projections. Read more Tennis predictions.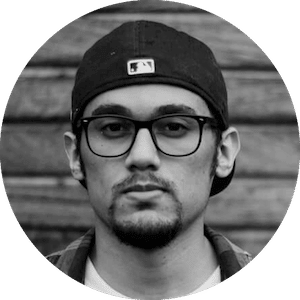 Gus Anderson
Gus Anderson is a gambling wizard. As a kid he dreamt about becoming a Tennis, Hockey and Golf professional but ended up as a gambling professional with focus on both sports & casino.