Australian Open 2021 Preview
February 6, 2021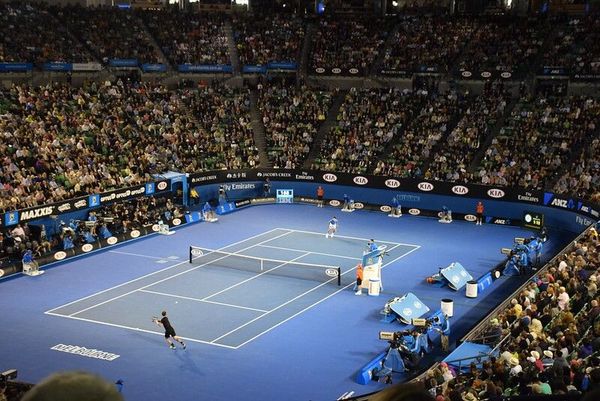 The Australian Open is the unofficial start of the tennis season, as the first Grand Slam of the year has arrived. This year more than ever, we could be in for an even less predictable two weeks than usual in Melbourne Park.
In this preview of the 2021 Australian Open, we will take a look at the men's singles draw, the odds to win the tournament and make some predictions as to what you could see in the first Grand Slam of the year.
2021 Australian Open Preview and Predictions
Australian Open draw 2021
The Australian Open Draw is broken into four quarters, with the top four players in the tournament headlining each quarter as per the norm.
The first quarter is headlined by Novak Djokovic, who has an extremely favorable draw. Novak Djokovic may not break a sweat in the 2021 Australian Open until the Round of 16, where he may play Milos Raonic or Stan Wawrinka. A potential quarterfinal matchup between Novak Djokovic and Sascha Zverev would be tantalizing. But the health of Zverev could be a question mark as he suffered a back injury during last week's ATP Cup. That could help Novak Djokovic even more.
Quarter number two in this Grand Slam draw is headlined by Dominic Thiem. The number three player in the world will have a tricky path to a potential semifinal match with Djokovic. His path in the men's singles includes a potential third round matchup with Australian Nick Kyrgios. Other top players in this quarter of the 2021 Australian Open draw include Pablo Carreno-Busta, Diego Schwartzman, Denis Shapovalov and Jannik Sinner. Sinner and Shapovalov, by the way, square off in the first round of this year's Australian Open, in a brutal Grand Slam draw for both players.
The third quarter of the Australian Open draw is headlined by a pair of Russians. Daniil Medvedev and Andrey Rublev just worked as a team to win the ATP Cup for Russia. In this Grand Slam, they may play one another in the quarterfinals. Given how well both Medvedev and Rublev have been playing, a potential Rublev/Medvedev matchup would have the potential to be one of the highlights of the fortnight at Melbourne Park.
In the final quarter of the Australian Open draw, Rafael Nadal looks to win another Grand Slam title. But Rafael Nadal will have to navigate a quarter featuring Stefanos Tsitsipas, Matteo Berrettini and the young Australian Alex De Minaur. Rafael Nadal pulled out of the ATP Cup, citing injury concerns. So it will be interesting to see if he can advance deep into the men's singles even though he is not at 100% in Melbourne Park.
Australian Open odds 2021
The odds to win the 2021 Australian Open are interesting, as there are only four players with previous Grand Slam winning experience in this year's draw. Because there are so many players looking to win their first Grand Slam, only seven players come into the 2021 Australian Open with 25/1 odds or better. Here is list of the Australian Open odds for those seven players.
Novak Djokovic +135
Daniil Medvedev +450
Rafael Nadal +650
Dominic Thiem +650
Stefanos Tsitsipas +1500
Alexander Zverev +1700
Andrey Rublev +2200
The Favorites
Djokovic is the deserved favorite to win the 2021 Australian Open, given that his two Grand Slam losses last year came to Nadal on clay and via disqualification.
But there are a couple of decent values at longer odds worth considering. If healthy, Nadal at better than 6/1 odds to win the tournament is worth a look. And Andrey Rublev at better than 20/1 is an incredible value based on how well is finished 2020 and how well he's playing so far in 2021.
Live Longshots
At longer odds, there are a couple of players worth looking as possible contenders at Melbourne Park.
✅Matteo Berrettini had a great week at the ATP Cup last week, at the same venues where the 2021 Australian Open will be held. His big serve make him worth a look in the men's singles at a massive 90/1 odds.
✅Milos Raonic is also at 90/1 odds to win the Australian Open. While he has yet to win a major in his career, he has a history of success at Melbourne Park, making four quarters and a semifinal. His big serve could make him a viable contender in the men's singles.
Favorites to Avoid
Among the favorites to avoid in the Australian Open are Daniil Medvedev and Sascha Zverev.
❌ Medvedev just played great tennis to help Russia win the ATP Cup. But he has a history of picking up cramps during tournaments held in hot weather. Given the brutal heat at the Australian Open, Medvedev is a risk to fall apart with cramps again, as players at longer odds with better durability histories may be better choices.
❌ As for Zverev, he is a player who is fresh off of a back injury before the start of the Australian Open. He was found on camera asking tournament officials if he could have a doctor pop his back into place during the ATP Cup semifinals against Medvedev. And while he may have received the treatment he needed after the match, there is always a risk of reaggravation that could derail his Australian Open campaign.
Strong presence in US
Wide range of betting options
Generous bonus offers
Get $1000 bonus
Great promotions
Best Multi interface platform
Easy registration process
Get $1000 bonus
One of the Largest Gambling Sites in the US
Offers Casino, Sportsbook & DFS
Great Promotions
Get $1000 bonus
Australian Open predictions 2021
When it comes to predicting the 2021 Australian Open, the big question is going to be what the physical condition of players will be. For a multitude of reasons, this year's tournament is being staged under conditions where players might not be able to play their best tennis. And while the men's tournament will still feature some incredible tennis from Melbourne, these factors should be kept in mind before placing any bets.
COVID Concerns
Due to COVID-19, the usual warm-up tournaments for the event were scrapped. Players instead had to complete a two-week hotel quarantine per Australia's COVID-19 regulations. After the COVID-19 quarantine, players had the option to play in one warm-up event last week. That might not be enough for some players to get back into peak match conditioning.
The Heat Is On
As if the COVID-19 concerns weren't enough for the players, they still have to contend with the heat of the Australian summer. The weather at the Australian Open is often extremely hot, which requires players to manage their energy levels every step of the way. A single five-set match during the day session could cost a player their Australian Open hopes. Getting a night match or two, on the other hand, could give players a serious boost. The question for those attempting to predict this tournament is who is best suited to overcome those conditions.
Australian Open picks 2021
When it comes to 2021 Australian Open picks, there are three players worth taking a look at in this COVID-19 impacted tournament. There is one favorite, one longshot, and one player with intermediate odds worth looking at in this tournament. Fortunately, that gives players a few decent angles to look at ahead of the fortnight in Melbourne.
Novak Djokovic
The first of those players is the favorite, Novak Djokovic. At a plus price, Djokovic is still by far the most likely player to win the Australian Open. It took Rafael Nadal on clay and a fluke default to oust Djokovic from majors last year. Assuming he isn't defaulted in this tournament, Djokovic should be able to roll over Rafael Nadal and the rest of the field en route to another major title.
Andrey Rublev
For a look at a live dog in this Australian Open, Andrey Rublev at 22/1 odds is the way to go. Rublev is playing great tennis right now, and was the winningest player on tour in 2020 as well. While he has yet to break through at a major, this tournament where COVID-19 has impacted the viability of many players could make the Australian Open the place where he breaks through once and for all.
Matteo Berrettini
And for a longshot bet, Matteo Berrettini is certainly worth a small bet. Berrettini is on fire as of late with his ATP Cup performance inspiring confidence. He still might not have what it takes to knock out the top two players in tennis. But at 90/1 odds, he is certainly someone you can justify backing and hoping he can shock the world.
Who has the most Australian Open titles?
Novak Djokovic has the most Australian Open tournament titles in history. He has won this tournament eight times on the men's side. Roger Federer and Roy Emerson are tied for second place with six titles in this event. Djokovic has the chance to earn a ninth title in the first slam of the year here in 2021.
Which Australian player has the best chance in Melbourne?
There are two Australian tennis stars with a chance to make a deep run in the men's draw in Melbourne. Nick Kyrgios, tennis' ultimate showman, has the potential to make a deep run if he decides that he cares enough about this tournament to do it. And Alex De Minaur, one of the great grinders in the sport right now, has a real shot as well.
Is Rafael Nadal healthy enough to win?
It is hard to tell, as Nadal pulled out of the ATP Cup. But one would think that if Nadal is playing in this event that he is healthy enough to do well in it. Even at less than 100%, you would likely favor Nadal over anyone outside of Djokovic in a single match. It will be interesting to see how the Spaniard holds up over the course of the next two weeks.
Who is going to win the women's singles?
The women's singles draw should be fascinating as well. Ashleigh Barty comes in as the top women's singles player. But other contenders like Simona Halep, Naomi Osaka and the aging Serena Williams all have a chance to come away with the title as well. And with stars like Victoria Azarenka, Aryna Sabalenka and Elina Svitolina in the mix as well, the WTA side of the Australian Open should be fascinating.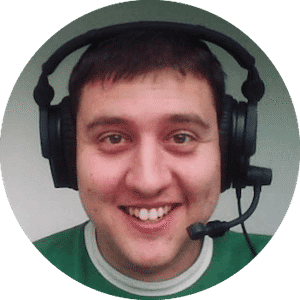 Jay Sanin
Jay Sanin is a sports writer and broadcaster from Albany, NY. He has covered sports betting and the gambling industry since 2013.