ATP Tennis Betting Picks – Vienna Day 3
October 27, 2020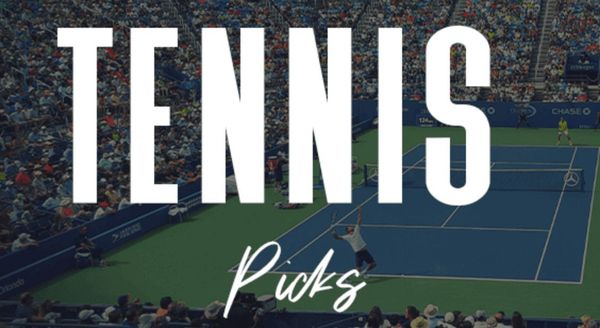 With first and second round action taking place today at the ATP 500 tournament in Vienna, there are plenty of matches to bet on. For today's round of ATP tennis betting picks, we turn our attention to a matchup between two of the sport's rising stars. Jannik Sinner and Casper Ruud are both clay court stars, but are looking to become great on all surfaces to boost their rankings and bolster their careers.
Jannik Sinner vs. Casper Ruud
Italian Jannik Sinner has been playing some incredible tennis as of late. He has won at least won match in every tournament he has entered since the Kitzbuhel event in Austria. In his last two events, the French Open and Cologne 2, he lost to the eventual champion of those events. At Roland-Garros, that was Rafael Nadal in the quarterfinals. In Cologne, he lost to Sascha Zverev in the semis.
Sinner's hard court game is improving, as he has scored victories over reputable players like David Goffin and Pierre-Hugues Herbert on the surface in 2020. He still has some growing to do on the surface, but you have to be impressed with his progress at this point in his career. He is a convincing favorite in this match against another player without a ton of hard court success in Ruud.
When it comes to hard court tennis, Casper Ruud hasn't played very much of it. Ruud certainly prefers to play on clay when possible, playing the South American clay court swing instead of the indoor hard court season in the winter of 2020. Ruud has played just six competitive matches on hard courts in 2020, excluding the ATP Cup. He has gone 2-4 in those matches, with one of those wins coming via retirement.
Ruud is certainly a grinder, to his credit. But his ability to play matches on hard courts is a question mark that could impact his career in the long run. Whereas Sinner seems to be seeking out hard court tennis to improve his game, Ruud needs to get more matches under his belt to become a more well-rounded player. Having not played a hard court match since the US Open, it is possible that some rust on this surface will come into play for the Norwegian.
Hard court matches right now feature some nuances that take some getting used to as well. The use of Hawkeye Live has been a feature at the Cologne tournaments over the last couple of weeks. That system is being used again in Vienna. Sinner has experience with it from playing in Cologne, while Ruud does not. We have seen players like Gael Monfils struggle to cope with the use of this system this week already, which could impact the mental game between these players.
These two competitors have never played a match against one another. Both of these players have bright futures ahead of them. But the edge here has to go to Sinner, who appears to be playing hard court tennis when he can to improve for the future. Expect Sinner to get the job done in straight sets in this match, as he should be able to advance and set up an exciting matchup against Russian Andrey Rublev.
Pick: Jannik Sinner -1.5 sets (-152) over Casper Ruud
Why do some players stick to clay court events?
Some players have game styles that are better suited for clay court tennis. The problem with that approach is that it limits how many ranking points you can collect. Players who miss out on bigger hard court tournaments to stick with the clay can only rise so far in the rankings. They also miss out on valuable experience playing on hard courts that they can use to win bigger events later on.
Is Jannik Sinner the best young star in tennis?
There are so many talented young players in tennis today. It is hard to believe that Stefanos Tsitsipas, Sascha Zverev and Denis Shapovalov fall into that category as well given their experience in big matches. Sinner is certainly among the youngest of tennis' bright stars. However, he is not the best of the bunch given all that the aforementioned players have already accomplished.
Does Vienna's court play like a clay court?
The courts at Vienna are rated as slower hard courts than most. But they still play faster than a clay court. Also, the ball does not bounce up as high as it would on a clay court. But the speed conditions on this court should lend itself to an interesting match here, as both players prefer a slower playing surface.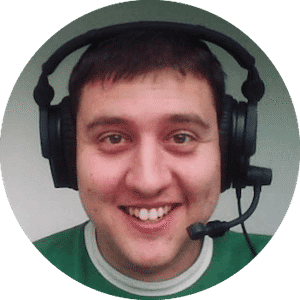 Jay Sanin
Jay Sanin is a sports writer and broadcaster from Albany, NY. He has covered sports betting and the gambling industry since 2013.