ATP Tennis Betting Picks – Paris Masters Quarterfinals
November 5, 2020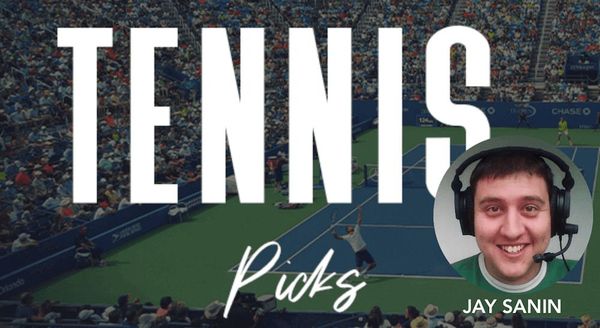 The quarterfinals of the Rolex Paris Masters have arrived. And with the final eight consisting mostly of elite players, the next few days to determine a championship will consist of incredible tennis. The top seed of the tournament, Rafael Nadal, is tasked with getting past a fellow Spaniard in Pablo Carreno-Busta. That all-Spanish affair is the match we focus on in this round of ATP tennis betting picks from Paris-Bercy.
Rafael Nadal vs. Pablo Carreno-Busta
Rafael Nadal is not at all an indoor hard court specialist. But he has managed to get through his first two matches at the Paris Masters to make the quarterfinal round. He needed three sets to get through countryman Feliciano Lopez in the second round. In the round of 16, he got by Jordan Thompson in straight sets, though he needed a tiebreak in the second set to secure the victory.
Through two matches, Nadal has only been broken once indoors in Paris. His performance on his first serve has been a key factor in avoiding pressure on his serve. Nadal won 89% of his first serve points against Lopez and 86% of those points against Thompson. Against a player who can get first serves back in play like Carreno-Busta can, Nadal will have to be just as sharp when serving to get to the semifinals.
Pablo Carreno-Busta has played six sets in the Paris Masters tournament this week. He has won all six of those sets. Straight set victories over Hugo Gaston, Jan-Lennard Struff and Norbert Gombos have got him to this point in the tournament. Carreno-Busta will need to be more careful with his serve against Nadal than he was against Gombos in the round of 16, though, unless he wants to be sent packing.
Against Gombos, Carreno-Busta was broken three times in the first set. Fortunately for him, he managed to break Gombos four times en route to a first set victory. But against Nadal, Carreno-Busta knows that he cannot afford to fall behind on his own serve. If he does, he will open the door for break chance after break chance, which never bodes well against the mighty Nadal. One has to wonder, in fact, if Carreno-Busta wasn't looking ahead to Nadal in his match against Gombos.
This is the seventh time that Nadal and Carreno-Busta are taking to the court against one another at the tour level. Nadal has won all six of their previous matchups, though four of those came on clay where Nadal is virtually invincible. On hard courts, Nadal has gone 2-0 against Carreno-Busta, winning four of the five sets they have played on the surface. The two have never played on an indoor hard court, though, which might be Nadal's worst playing conditions.
Carreno-Busta comes into this match with all the motivation in the world, as he still needs to win this tournament to have a shot at an ATP Finals berth. Against a player as good as Nadal, that motivation might not be enough to win the match. But it could be enough to keep things close against a player in Nadal who hasn't been dominant against lesser competition in this tournament. Carreno-Busta should be able to cover the 4.5 games at a plus price here.
Pick: Pablo Carreno-Busta +4.5 games (+114)
Strong presence in US
Wide range of betting options
Generous bonus offers
Get $1000 bonus
Great promotions
Best Multi interface platform
Easy registration process
Get $1000 bonus
One of the Largest Gambling Sites in the US
Offers Casino, Sportsbook & DFS
Great Promotions
Get $1000 bonus
Why do you keep picking Pablo Carreno-Busta?
Right now, Carreno-Busta is playing some of the best tennis on the ATP Tour. He has great rally tolerance, which is necessary when taking on a player like Nadal. And he needs to keep winning in order to have a chance to make the year-end finals. He might not beat Nadal outright as an underdog, but he can definitely keep from being double broken and could very well take a set if he loses.
What else needs to happen for Carreno-Busta to make the Finals?
Pablo Carreno-Busta needs Diego Schwartzman to lose as soon as possible. A semifinal berth for Schwartzman would guarantee him a spot in the ATP Finals. If Schwartzman loses to Daniil Medvedev, and Carreno-Busta wins the tournament, it would be Carreno-Busta going to the tour finals to conclude the season.
Why do players want to make the ATP Finals?
Making the ATP Finals allows players the chance to earn ranking points that they would not otherwise have access to. This helps players boost their rankings without having to play in lower-tier events. The additional prize money for tour finalists also makes qualifying for that event a worthwhile proposition.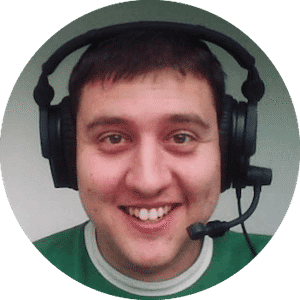 Jay Sanin
Jay Sanin is a sports writer and broadcaster from Albany, NY. He has covered sports betting and the gambling industry since 2013.