ATP Cup – Lajovic vs Raonic Betting Picks
January 31, 2021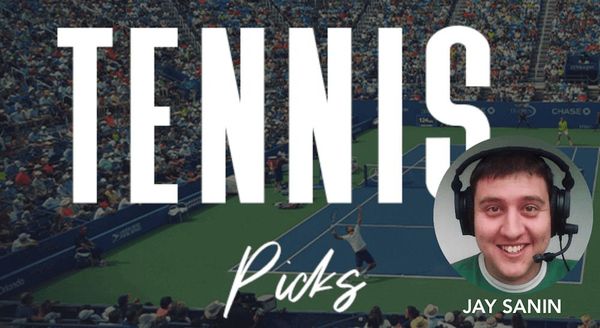 At long last, Lajovic vs Raonic at the ATP Cup kicks off what should be an interesting 2021 ATP Tour season. This event is filled with elite players representing their countries in what is an intriguing event by itself, but is even more intriguing as one of the few warmups before the Australian Open. In the return of our tennis betting picks, we dive into day one of the ATP Cup and the Lajovic vs Raonic match that starts it off.
Dusan Lajovic vs Milos Raonic
Dusan Lajovic had a difficult end to his 2020 season, failing to win a match from the second round of the French Open on. The Serbian lost his final five matches of the year, two of which came on clay with three coming on hard courts. The three hard court losses came to Frances Tiafoe, Lorenzo Sonego and Adrian Mannarino, not exactly a murder's row of competition to lose to.
Lajovic has lost his last six hard court matches dating back to the Acapulco event last February. But he did have some success at the ATP Cup last year. Lajovic won four out of his six matches in this event in 2020, including wins over Felix Auger-Aliassime and Karen Khachanov. Those two marquee wins came against players who lack consistency on the court, though, something that cannot be said about Lajovic's opponent here.
Milos Raonic ended the bizarre 2020 season about as well as one could hope to. He reached the semifinal of the St. Petersburg 500 event. He then got to the semifinal of the Paris Masters 1000 tournament. And while he was taken down by Borna Coric and Daniil Medvedev at those points, Raonic was playing high level tennis at each of those events. If he can replicate that form in Australia, there is no reason to think he can't make another deep run in the upcoming Australian Open.
Over the last year, Raonic has only failed to win his opening match in a hard court event one time. That one time was indoors in New York, the week after he made a run to the quarterfinal of the Australian Open. With time on the court being so critical leading up to the Australian Open, expect Raonic to do what he can to keep his team moving forward in the ATP Cup to ensure he and his fellow Canadians enter the year's first major in fine form.
Lajovic vs Raonic has taken place on two occasions in their lifetime, with each player claiming a win in those matches. It is worth noting that Lajovic's win was on clay, while Raonic won their only hardcourt encounter in straight sets. That is emblematic of the careers of these two players, where Lajovic finds most of his success on clay and Raonic is a hard court player through and through.
For this match, I expect Raonic to get a victory without much resistance from his Serbian opponent. The Raonic serve is going to be too much to handle, and will be able to bail Raonic out of any trouble that he does face along the way. Lajovic, meanwhile, will be able to take solace in the fact that he has Novak Djokovic to back him up should he falter here. Take Raonic to win this match in straight sets.
The Pick: Milos Raonic -1.5 sets (-130) over Dusan Lajovic
Strong presence in US
Wide range of betting options
Generous bonus offers
UP TO $1000 BONUS
Great promotions
Best Multi interface platform
Easy registration process
UP TO $1000 BONUS
One of the Largest Gambling Sites in the US
Offers Casino, Sportsbook & DFS
Great Promotions
UP TO $1000 BONUS
How is this year's ATP Cup structured?
This year, there are 12 countries involved in the ATP Cup, as opposed to the 24 in previous years. Those 12 countries are broken into four groups of three teams. The team that wins each group moves onto the semifinals, where those four countries will play for the right to hoist the ATP Cup.
Are there doubles involved too?
Yes, the ATP Cup features both singles and doubles tennis. There will be two singles matches and one doubles match in each matchup between countries in the ATP Cup. Whichever country can win two of those three matches will win that tie. Each country will play at least two ties as a part of this event.
Who is the favorite to win the ATP Cup?
The favorites heading into the ATP Cup are Russia, just ahead of Spain and Serbia. Russia's lineup consisting of Daniil Medvedev and Andrey Rublev on the singles side is going to be tough to beat. And while Spain boasts Rafael Nadal and Serbia have Novak Djokovic, Russia's singles duo is certainly the best singles pairing in the event.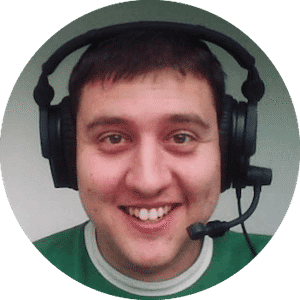 Jay Sanin
Jay Sanin is a sports writer and broadcaster from Albany, NY. He has covered sports betting and the gambling industry since 2013.