Suns vs 76ers Predictions
April 21, 2021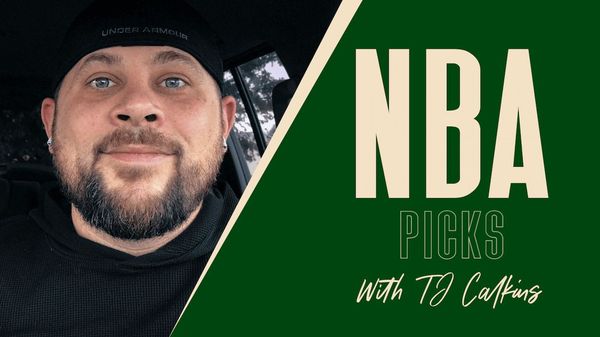 Suns vs 76ers Pick: Suns -1
Great promotions
Best Multi interface platform
Easy registration process
Get $1000 bonus
Phoenix Suns vs Philadelphia 76ers Betting Pick
Why bet the Suns:
✅ Shorthanded 76ers? Make no mistake, this is truly a matchup of the elites. However, the 76ers are likely to be missing key players that are huge contributors to said elite status. Both Ben Simmons and Tobias Harris missed their most recent game, an ugly home loss to the Warriors.
Both players appear more likely than not to sit out one more game. Missing two of their top three players takes the 76ers from the true contenders that they are to more of a pushover against another elite team. Make no mistake, if Harris and Simmons were available, we would see a totally different point spread. Their absence is the most important factor in this game and in this wager.
✅ Suns great on the road. Whether we were ready for the Suns to be true contenders or not, they simply cannot be ignored. They are elite no matter where they play, but have been especially good away from home. They are 10-2 in their last twelve road games.
They have only lost seven road games on the season, but five of those came very early on. While we are robbed of this matchup taking place with both teams at full strength, the Suns should roll with no problem against the shorthanded 76ers.
Great promotions
Best Multi interface platform
Easy registration process
Get $1000 bonus
General Info about Phoenix Suns vs Philadelphia 76ers
Where do the Philadelphia 76ers play their home games?
The 76ers play their home games in the Wells Fargo Center.
Where do the Phoenix Suns play their home games?
The Suns play their home games in PHX Arena.
Where can you watch 76ers vs Suns?
You can watch this game nationally on NBA League Pass.
Where can you bet on Suns vs 76ers?
USsportsbonus recommends the best betting sites in this article to get the best odds and betting options on the game.
76ers vs Suns Predictions
The Philadelphia 76ers and Phoenix Suns will face off in a game that is sure to be close from start to finish. If you're going to watch this game, you will want to profit while tuning in. These teams haven't faced off very often as they are in two separate conferences. Still, they've ended up playing close to 130 times to this point.
The Suns hold a slight advantage historically, winning close to 55% of the head-to-head affairs. This is a game either team can win as both have gone through eras of dominance. At this point, either team can win it and the line is sure to be extremely close. Make sure to check out the Suns vs 76ers predictions above.
Strong presence in US
Wide range of betting options
Generous bonus offers
Get $1000 bonus
Great promotions
Best Multi interface platform
Easy registration process
Get $1000 bonus
One of the Largest Gambling Sites in the US
Offers Casino, Sportsbook & DFS
Great Promotions
Get $1000 bonus
Suns vs 76ers Against the Spread Predictions
When making a bet on the Philadelphia 76ers vs Phoenix Suns spread, you must determine which team will win the game and by how many points. This is the most popular way to bet NBA games as you're able to get even money on both sides.
Let's say the Philadelphia 76ers are favored by 6.5 points over the Phoenix Suns. A bet on the 76ers would ask for a victory by seven or more points while a wager on the Suns would ask for either a victory by any margin or a loss by six or fewer points.
We are here to bring you 76ers vs Suns against the spread predictions so you can profit while tuning into what is sure to be a fun game to watch. It's important to consider every favorite when making this bet and we will make sure to do that for you.
Philadelphia 76ers vs Suns Over/Under Betting
Betting the over/under comes down to deciding whether the 76ers and Suns will combine for more or less than a certain amount of points. This number is set by the sportsbooks and is able to change as action comes in on both sides. This is another way to get even money on both sides and in turn the second most popular way to wager NBA games.
For example, let's say the 76ers vs Suns over/under is set to 217.5. If you wager on the over, you need the pair of teams to combine for 218 or more points. A bet on the under would ask for 217 or fewer points scored.
This is a tough wager to decide on, which is why we are here. It's crucial to consider the pace that the teams play at as it will likely indicate just how fast this game will be played. Make sure to check out the 76ers vs Suns over/under betting predictions above.
Phoenix Suns vs 76ers Moneyline Predictions
Betting the moneyline is a relatively simple bet and a way that a lot of casual bettors like to go. It comes down to simply picking the winner and removes any question or concern about the spread and over/under. With that being said, you must ensure there is the proper value when betting the moneyline as it can be a surefire way to wash away your bankroll.
In every game, one team will be the favorite and one will be the underdog. The favorite will read with a (-) next to the team name while the underdog will have a (+) next to them. For example, let's say the 76ers are -180 favorites here. That means you must lay $180 to win $100 back. A $100 bet on a +180 underdog would return $180 on top of your initial investment.
The 76ers vs Suns odds will certainly change as action comes in on both sides of this game. With shootaround coming in the mid-morning, news tends to leak out afterward. Make sure to check out the 76ers vs Suns odds above as we will let you know which side of things to be on.
The odds in this game are sure to change as any hint of news will cause panic between both sportsbooks and bettors. This can make or break your betting evening, so make sure to keep your eyes peeled. This is going to be a phenomenal game to watch and you will not want to miss out.
Live Streaming Suns vs 76ers
The United States currently doesn't offer any live streaming options when it comes to the NBA and sportsbooks. Not yet at least. With that being said, things are sure to change with the legal landscape of sports betting under constant progress. Keep your eyes open as we will be the first ones to let you know.
For now, you have a couple of different options. The easiest of which is directly subscribing to the NBA League Pass. This is a way to simply watch every single game. You can also subscribe to a paid streaming site, which includes YoutubeTV, Fubo, and HuluTV. Just make sure to add-on the basketball page.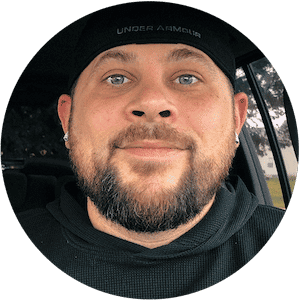 TJ Calkins
TJ Calkins was raised in a gambling loving household. He knew how to handicap horse races and follow line movements well before his tenth birthday. While sports betting remained a passion into adulthood, poker and Daily Fantasy Sports also became passions and remain as such today.