76ers vs Pacers Predictions
November 13, 2021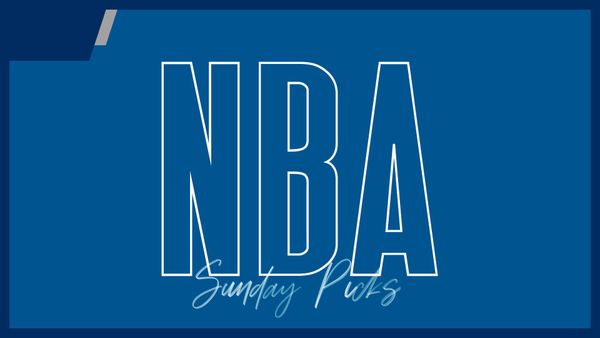 The 8-5 Philadelphia 76ers head to Gainbridge Fieldhouse in Indianapolis this Saturday night, hoping to avoid their fourth straight defeat. The Sixers are still without Joel Embiid (Covid-19), who'll clear quarantine next week, so beating the in-form Indiana Pacers could be a tall task. After a terrible start to the season, the Pacers have won four of their last six contests and will try to keep momentum on their side.
With a loaded schedule on Friday afternoon, there will certainly be plenty of interesting NBA basketball picks for those who would like to get in on the betting action.
76ers vs Pacers Betting Pick
This game will be played at 7:00 PM ET at Gainbridge Fieldhouse
Why bet the Pacers:
✅ Tobias Harris returned to the Sixers' starting lineup last Thursday after missing the previous six games due to COVID-19 but couldn't help his team to avoid a 115-109 home loss to Toronto. Harris looked good, accounting for 19 points, seven rebounds, and seven assists. However, Joel Embiid's absence was too much for Phila once more, and Andre Drummond had only four points in another start at center. Matisse Thybulle (medical protocols) is sidelined, too, which is another problem for the 76ers on the defensive end, while Embiid's versatility will be missed a lot in a tough matchup with the Pacers' frontcourt.
✅ As we've already mentioned above, the Pacers have won four of their last six contests to improve to 5-8 on the young season. They've just wrapped up a four-game road trip with an excellent 111-100 victory over the mighty Utah Jazz, and the Pacers have kept it close in each of their previous two losses at Denver 101-98 and Portland 110-106. Malcolm Brogdon is finally healthy and averaging 23.6 points, 6.9 boards, and 6.4 assists per game, while Myles Turner and Domantas Sabonis will control the paint in Embiid's absence.
✅ Indiana is 4-3 straight up and 5-2 ATS in its last seven meetings with Philadelphia. The Pacers have dominated the 76ers at home as of late, going 4-1 SU and ATS over their previous five encounters in Indianapolis. Also, the Pacers have won 12 of their last 15 home tilts against the Sixers while covering 11 times in the process.

General Info about 76ers vs Pacers
Where do the Philadelphia 76ers play their home games?
The 76ers play their home games in the Wells Fargo Center.
Where do the Indiana Pacers play their home games?
The Pacers play their home games in Bankers Life Fieldhouse.
Where can you watch Pacers vs 76ers?
You can watch this game nationally on NBA League Pass.
Where can you bet on 76ers vs Pacers?
USsportsbonus recommends BetMGM Sportsbook to get the best odds and betting options on the game.
Pacers vs 76ers Predictions
The Indiana Pacers and Philadelphia 76ers is a matchup we've seen plenty of times historically. These two teams are both in the Eastern Conference and have faced off over 180 times historically with the Sixers holding a comfortable advantage.
The Pacers have been around since 1976 while the 76ers have been around since 1949. It makes sense why the Sixers hold a clear advantage, though it's been a lot more even recently. Both of these teams have a shot at making the playoffs and this is a pivotal game.
Make sure to check out our 76ers vs Pacers predictions as we will breakdown our best bets for this matchup. We won't not only breakdown the spread, but also the over/under and moneyline. You will not want to miss out.
76ers vs Pacers Against the Spread Predictions
When betting the 76ers vs Pacers against the spread, you must determine which team will win and by how many points. This can be a tough wager to make, though this is the most popular way to bet NBA games. We are here to bring you the elite picks and predictions via hours of research so you don't have.
Let's say the 76ers are 5.5-point favorites over the Pacers. In this case, a wager on the 76ers would call for a victory by at least six points while a bet on the Pacers would require either a victory by any margin or a loss by five or fewer points.
Make sure to check out the 76ers vs Pacers against the spread predictions above. It's worth considering every factor when making a bet against the spread and you can be sure we will do just that. You won't want to miss out on the Philadelphia 76ers vs Indiana Pacers picks and predictions above.
Indiana Pacers vs 76ers Over / Under Betting
When making a bet on the over/under, it's your job to determine whether the Philadelphia 76ers and Indiana Pacers will combine for more or less than a certain amount of points. This amount of points is set by the sportsbooks and will change as more action comes in on one side.
Let's hypothetically say the Pacers vs 76ers over/under is set to 211.5. If you bet the over, you're looking for the Indiana Pacers and Philadelphia 76ers to combine for 212 or more points. If you make a wager on the under, you need the two squads to combine for 211 or fewer points.
This is the second-most popular way to bet NBA games as you are able to get even money on both the over and under. Make sure to consider which pace the two teams play at as it will likely dictate just how fast the game will be played at. Both the Pacers and 76ers are willing to play fast, and neither plays much defense.
Philadelphia 76ers vs Pacers Moneyline Predictions
When making bets on the moneyline, all you have to do is pick which team will win the game. It's a very simple wager to make and removes and question or concern about the spread or over/under. However, you must ensure there is enough value on the moneyline bet you are making.
A large underdog or favorite can be a risky bet to make. You're better off betting the moneyline on small underdogs and slight favorites. Both of which have legitimate chances to win the game and they won't cost you too much money.
Make sure to check out the Philadelphia 76ers vs Indiana Pacers moneyline predictions above as we look into whether it's worth betting on or not. Either team can win this game and it will come down to the last few minutes. You will want to make some money while watching, so make sure to check those out above.
Odds in the NBA are always going to move a bit and they seemingly adjust more than any other sport close to game time. A big reason for this is the late-breaking news that comes out after shootaround. That happens around 12 hours prior to the game and injury news will slowly leak out afterward.
When making a bet on this game, it's considering worth monitoring any line movement. Depending on which side of the game you are on, the odds and their movement can make or break your betting slate. You can expect movement on not only the spread, but the over/under as well. Make sure to check the Pacers vs 76ers odds above.
Live Streaming 76ers vs Pacers
The United States currently doesn't offer any live streaming options through sportsbooks when it comes to the NBA. However, things will certainly change before long and we will be the first ones to let you know. With the legal landscape under constant progression, it's only a matter of time.
The live streaming 76ers vs Pacers options instead include either accessing the NBA League Pass or subscribing to a paid streaming site. These include YoutubeTV, FuboTV, and Hulu. Make sure to check out the picks and predictions above as we will make sure you go home happy after this matchup.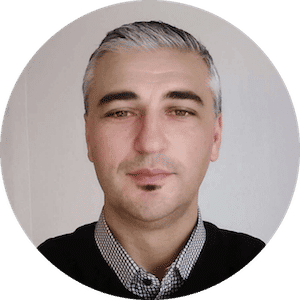 Admir
Admir aka "The Admiral" has been around the sports industry for more than two decades as a professional athlete and sports agent.