2021 NFL Quarterback Prop Picks
August 24, 2021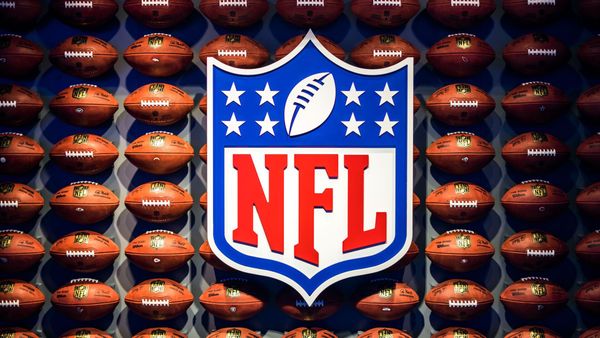 This piece is dedicated solely to quarterback's season long statistical performance in 2021. We will cover the best bets for quarterback outcomes in terms of passing touchdowns and passing yardage. We will have no shortage of picks, eight in total, so let's dive straight into them.
Ben Roethlisberger Passing Touchdowns
The total for number of passing touchdowns in 2021 for Pittsburgh Steelers quarterback Ben Roethlisberger is set 27.5.
✅ The 39 year old Roethlisberger enters his 18th season as the Steelers quarterback, so we have quite a smaple size to go off of. We saw Roethlisberger struggle with his deep ball last season, but even with that issue considered, he still connected on 33 touchdown passes in 2020. Now fully recovered from offseason elbow surgery to reattach three torn tendons in his elbow, all accounts are that the deep ball is back to form.
✅ The Steelers boast arguably the best group of wide receivers in the entire NFL. While Diontae Johnson, Chase Claypool and Juju Smith-Schuester are not neccisarily household names, they are wildly effective on the football field. Johnson consistently beats all coverage schemes at all levels of route depth. He is the most unsung and underrated wide receiver in the NFL. Claypool is best at deep balls, but is effective at all levels and is highly capable of racking up yards after the catch. Juju is best utilized underneath. Pair this quality trio with a bellcow running back drafted in the first round this year in Najee Harris, we will see a far more efficient version of this offense in 2021.
✅ Dating all the way back to 2013, Roethlisberger has consistently racked up touchdown throws. He has thrown for a minimum of 28 touchdowns in every season in which he played more than 12 games in that span. That is a perfect six for six. It could be argued that this prop is set at the total which it is taking injury health into account, because a healthy season will certainly see the over come through.
Betting Pick: Over 27.5 touchdown passes
Derek Carr Passing Touchdowns
The total number for passing touchdowns for Oakland Raiders quarterback Derek Carr in 2021 is 25.5.
✅ The Raiders are in the midst of a turnaround as a franchise as a whole. Jon Gruden had many doubters entering this head coaching stint, and he has made some questionable personnel choices, but he is certainly not overmatched with trying to be competitive in today's NFL. The Raiders improved in both win total and divisional finish in each successive year under Gruden. Carr has been the beneficiary and arguably had his best season as a pro in 2020. He finished with 4,103 yards (career best) and 27 touchdowns.
✅ Carr does have an unproven wide receiving corps, but it is a young group and every year with Henry Ruggs, Bryan Edwards and Hunter Renfroe will be a step in the right direction. Carr has two weapons wroking for him this year. The mst important is elite tight end Darren Waller. He is the best pass catching tight end in the NFL with the possible exception of Travis Kelce. Waller will have huge numbers this season. The free agent acquisition of Kenyan Drake will be big for Carr as well, as Drake is a high end receiving back.
✅ Passing volume has never been an issue for Carr, as he has had at least 513 attempts in every season as a pro.
Betting Pick: Over 25.5 touchdown passes
Kyler Murray Passing Touchdowns
The set total number for passing touchdowns for Arizona Cardinals quarterback Kyler Murray in 2021 is 25.5.
✅ Kyler Murray enters year three of his NFL career, and year three of his pairing with coach Kliff Kingsbury. Kingsbury features a hihg paced offense and often uses four wide receivers. There is ample volume for any quarterback running this system. After an uneven rookie season, Murray busted out in 2020. On roughly the same amount of attempts, Murray saw his completion percentage go up 3%, his yardage total grow by 250 and his passing touchdown total increase from 20 to 26. This is in addition to his 11 rushing rushing touchdowns, which likely sees a regression to some of those converting to passing touchdowns in 2020.
✅ As far as Cardinals pass catchers go, everyone after Deandre Hopkins was something of a disappointent last season. Many targets were wasted on the 2020 version of Larry Fitzegerald and borderline replacement level players. There have been upgrades in 2021. THey brought in AJ Green, who is by all accounts having a fantastic camp. They also drafted one of a kind Rondale Moore for both inside routes and manufactured touches. He will be a difference maker regardless what he is asked to do, and is a home run waiting to happen.
Betting Pick: Over 27.5 touchdown passes
Tua Tagovailoa Touchdown Passes
The set number for passing touchdowns for Miami Dolphins quarterback Tua Tagovailoa in 2021 is 24.5
✅ Tua Tagovailoa was handled with kid gloves in 2020, often not finishing his starts, and he was brought along slowly. That will not be the case in 2021 and Tua has impressed in the preseason. Through two games he is 24 of 35 for 282 yards, one touchdown and one interception. These are nice enough figures for a full game, but Tua has not played close to four quarters yet. With the training wheels off, we are going to see a spike in passing game production in Miami.
✅ The wide receiving weaponry in Miami needed a boost, and it got just that in the offseason. ALong with returning Devante Parker, the Dolphins drafted Jaylen Waddle and acquired WIll Fuller. This gives Tua a true upgrade that was desperately needed to make the statistical step forward.
✅ The Dolphins seem set on deploying a three running back committee, which is not the most effective appriach by my view. I believe they are going to be a more pass-centric team than any of us are prepared for, and Tua should have his touchdown pass over in the bag with multiple weeks remaining in the season.
Betting Pick: Over 24.5 touchdown passes
Zach Wilson Touchdown Passes
The set number for passing touchdowns for New York Jets quarterback Zach Wilson in 2021 is 21.5.
✅ The Jets have a new look with head coach Robert Saleh and new face of the franchise in rookie quarterback Zach Wilson. Unfortunately their new look defesnive front has already taken insurmountable injury blows, and this will continue to be a defense that can be scorched at all levels. The result will be many trailing and pass heavy game scripts, even if that is not their preferred approach.
✅ The additions of Elijah Moore via the draft and Corey Davis via free agency gives them quite a viable wide receiving corps, something that has not been in place in recent seasons.
✅ The passing touchdown total is simply set so low, that even a terrible seasoncould see Wilson hit the over. On just 20 attempts through two preseason games, Wilson has a pair of touchdowns already, and should cruise to comfortably hitting over 21.5 touchdowns on the season.
Betting Pick: Over 21.5 passing touchdowns
Baker Mayfield Passing Yards
The set number for passing yards for Cleveland Browns quarterback Baker Mayfield in 2021 is 3950.5 yards.
✅ The Browns as a whole took a massive step forward in 2020, and Baker Mayfield had his best season as a pro. There weren't many problems, but the statisitcal problem is the Browns remain a run first team committed to Nick Chubb, the best tackle breaker in the league. Despite being effective, Mayfield's numbers were not gaudy, mostly based on a lack of passing volume. He had just 486 attempts, resulting n in 3,563 passing yards. This should be the expectation once again and there is far too much of a buffer from where the total is set, considering Mayfield played all 16 games in 2020.
✅ While the Browns have comeptence throghout their pass catching corps, it reamins to be seen that Odell Beckham Jr is not washed. There is simply not currently a player to pinpoint that might create unforeseen yardage by the bundle that did not come last season.
Betting Pick: Under 3,950.5 passing yards
Daniel Jones Passing Yards
Teh set number for passing yards for New York Giants quarterback Daniel Jones in 2021 is 3,800.5
✅ This is a line that feels as if it is set far too high. There are numerous factors working against Jones for a gaudy passing yardage season. The first is that the Giants run a slow and mostly boring offense under head coach Joe Judge. Jones, entering his third year as a pro, has never played more than 14 games, had more than 459 attempts in a season, nor thrown for more than 3,027 yards. He is also an effective runner, which hurts the passing yardage output. The needed volume and efficiency increases throwing the ball to reach the total is more than can reasonably be expected.
✅ The return of Saquon Barkley from injury will certainly make coach Judge want to run the ball even more. Unless Saquon's presence makes the entire offesne more efficinect than any of us can imagine, this is one of the easiest unders on the board.
Betting Pick: Under 3,800.5 passing yards
Ryan Tannehill Passing Yards
The set number for passing yards for Tennessee Titans quarterback Ryan Tannehill in 2021 is 4,200.5
✅ Ryan Tannehill has been one of the most effective quarterbacks in the league since taking over in the middle of the 2019 season. He has put the Titans among the league's elites, but has not needed or had gaudy passing numbers to do it. In a full season in 2020, he had just 481 passing attempts, which accumulated 3,819 yards. His 16 game pace in 2019 actually trailed that, and the 2020 output should be viewed in the higher end of outcomes in terms of passing yardage.
✅ The Titans will not change their identity and that identity is hammering Derrick Henry first and foremost. He is the most effective rusher n the league and Tannehill is an effective rusher as well. It would be something of a shock if Tannehill cleared 4000 passing yards, and that is still leaving quite a cushion from reaching thebetting total.
Betting Pick: Under 4,200.5 passing yards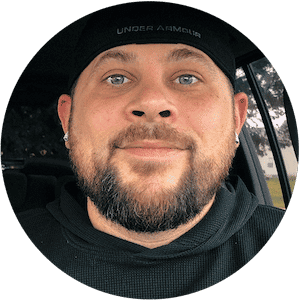 TJ Calkins
TJ Calkins was raised in a gambling loving household. He knew how to handicap horse races and follow line movements well before his tenth birthday. While sports betting remained a passion into adulthood, poker and Daily Fantasy Sports also became passions and remain as such today.