2021 NFL Wide Recevier Prop Picks
September 5, 2021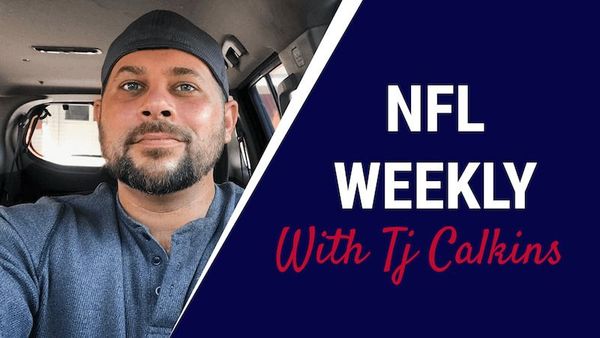 This piece is dedicated solely to wide receiver's season long statistical performance in 2021. We will walk through the best bets for tight end outcomes in terms of receiving yardage. We will have no shortage of football picks, eight in total, so let's dive straight into them.
The set total for number of receiving yards for Tennessee Titans wide receiver AJ Brown in 2021 is 1175.5.
✅ The under will be our play on AJ Brown, but that is not at all an indictment on AJ Brown. He is phenomenal young player who will have a productive season, but there are a good deal of factors working against such a large figure of a receiving total in 2021. Brown saw 106 targets resulting in 70 catches for 1,073 yards in 2021. This remains a realistic target count for him. Any real growth in volume is far more difficult to project. Brown's efficiency is what carried him, as any player that had more yardage than him had at least 12 more targets. He will remian at that level of efficency but the room for growth would come in volume, so that works against him.
✅ The Titans will remain a run first team. While the offense is balanced enough and capable at all levels, the bread and butter remains the pounding of Derrick Henry. Only two teams ran the ball at a hihger clip than the Titans in 2020, and that is going to remain the blueprint in 2021. Taking that a step further, only two teams attempted fewer passes than the Titans in 2020. The rushing abiliity of Ryan Tannehill is another factor that will keep pass attempts lower.
✅ The arrival of Julio Jones is essentially being dismissed. No matter how find you might be of Corey Davis, there is no ignoring the differnece in compeition for market share of targets that Brown will face this season. Jones, even at the back end of his carreer is still one of the best wide outs to ever play the game, Brown was already extremely efficient, so the arrival of Jones will likely be little help there, where as it might be for a different player. What the arrival of Jones will not help is in volume and target count. Brown will remain a high end receiver but a statisitcal step forward from 2020 is unlikely.
Betting Pick: Under 1175.5 receiving yards
Amari Cooper Receiving Yards
The set total for receiving yards for Dallas Cowboys wide receiver Amari Cooper in 20201 is 1175.5.
✅ Much like AJ Brown above, Amari Cooper is an under play, but not because he will be a dissappointing player in 2021. He is simply another player that will have a productive season, albeit one with a yardage total set at a borderline egregiously too high figure. We know the Cowboys offense is going to be great, the question here is where Cooper slots into that offense. We know Zeke Elliott is their bellcow and will be hihgly involved as a pass catcher. We know Blake Jarwin returns to give teeth to the receiving threat the tight end position brings. Then we get to the trio of hihg end wide receivers the Cowboys have in place. The ability of both Ceedee Lamb and Michael Gallup is the biggest problem for Cooper's season long totals in 2021. The reality is Ceedee Lamb, not Cooper, is the likely team leader in targets.
✅ Aside from the in house competition, Cooper has had some trends throughout his career that work against him. He fades in the second half of seasons. I don't know if this is just normal wear and tear accumulated over the course of a season, but he has trended as being more of a threat in the earlier parts of a season.
✅ Cooper, in six NFL seasons has eclipsed 1005 receiving yards four times. He has eclipsed the 1,175.5 yards necessary for the over to hit just one time. IN all four of those seasons, he needed high end volume to make that happen. All four of those seasons brought at least 119 targets. Given the amount of mouths to feed in Dallas, that has the feel of a target ceiling more than a realistic expectation. This is particulalrly true given that Lamb likely paces the team in targets.
Betting Pick: Under 1175.5 receiving yards
Brandin Cooks Receiving Yards
The set number for receiving yards for Houston Texans wide receiver Brandin Cooks in 2021 is set at 895.5.
✅ The Texans could be one of the worst teams we've ever seen in the NFL. This is not a sensational statement, they could be historically bad. An 0-17 outcome is well within the range of possiilities. At least a trailing portion of every single game might even be deemed probable. This type of constant negative game script will leave them with no choice but a pass happy approach.
✅ Cooks is the only proven commodity the Texans roster has to offer. Cooks is on his fourth team entering his eighth season. Even with all the turnover and changes in his carreer, he has been a consistent producer. Since his rookie year, he has put up at least 1,082 yards in every season but one, and has done so for all four teams he has played for. He will see the stone least in-house target comeptition he has ever had in his career in 2021.
✅ Tyrod Taylor will start the season at quarterback, which is far from ideal. However, there is a real chance Deshaun Watson is under center at some point, which would lead to Cooks crushing this total by hundreds of yards.
Betting Pick: Over 895.5 receiving yards
Darnell Mooney Receiving Yards
The set number for receiving yards for Chicago Bears wide receiver Darnell Mooney in 2021 is set at 705.5.
✅ Darnell Mooney surprised many as a rookie, as he was easily the second best receiving option on the Bears. This is no slight as Allen Robinson remains a Bear, and is a high end NFL option. Mooney's role was elevated towards the end of 2020, and now he gets his first full season as a full fledged starter. He only started nine games in 2020, but posted 61 catches for 631 yards on 98 targets.
✅ Mooney's ability is absolutely not in question. Despite lacking ideal size, he is a great athlete and becoming a nuanced wide receiver. He is able to get open and is now the unquestioned number two option for the Bears.
✅ With Allen Robinson set to play more slot in 2021, Mooney will be able to work on the outside. I strongly believe his depth of target will increase and that he will simply chew up far mroe yardage than this total suggests. I would set a median yardage outcome for him in the 800-950 yard range.
Betting Pick: Over 705.5 receiving yards
Gabriel Davis Receiving Yards
The set number for receiving yards for Buffalo Bills wide receiver Gabriel Davis in 2021 is 650.5.
✅ This is a total that makes little sense to me. While Gabe Davis showed ability as a rookie, he was only able to muster 35 catches and 599 yards, despite starting 11 games.
✅ The number of starts in 2021 is highly likely to be fewer than 11 in 2021. With Stefon Diggs and Cole Beasley returning to their same roles, there is only one role left that should be considered for any real production. THe team acquired Emmanuel Sanders in the offseason, and he is clealry ahead of Davis.
✅ Given the pecking order of the Bills, not playing the under on Davis is essentially betting on a significant injury to one of the other players. I wish there was more to it than that, but Davis simlply does not have the role required for a 600+ yard season.
Betting Pick: Under 650.5 receiving yards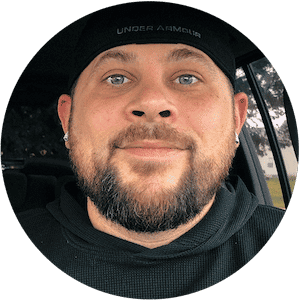 TJ Calkins
TJ Calkins was raised in a gambling loving household. He knew how to handicap horse races and follow line movements well before his tenth birthday. While sports betting remained a passion into adulthood, poker and Daily Fantasy Sports also became passions and remain as such today.