2021 NFL Tight End Prop Picks
September 2, 2021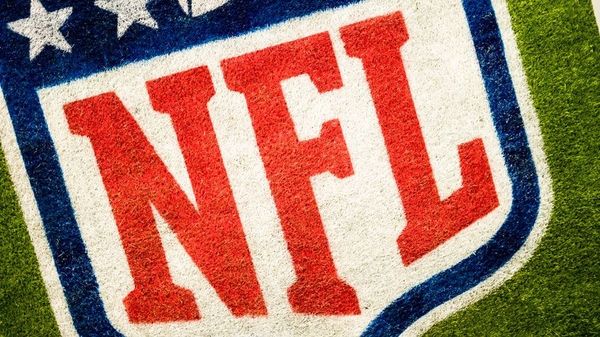 This piece is dedicated solely to tight end's season long statistical performance in 2021. We will walk through the best bets for tight end outcomes in terms of receiving yardage. We will have no shortage of football picks, four in total, so let's dive straight into them.
Darren Waller Receiving Yards
The set total for number of receiving yards for Las Vegas Raiders tight end Darren Waller in 2021 is 1050.5.
✅ Waller has established himself as an elite tight end in the league, and as an elite offensive weapon overall. He is coming off of consecutive seasons in which he notched at least 90 catches and at least 1146 receiving yards. With that sizeable a role, the worry is the role shrinking, but all accounts out of Raiders camp are that Waller will have his best season yet.
✅ The Raiders defense does not project to be an overly improved one, and a number of negative game scripts sill remain in the cards. This will mean the passing volume overall is not going anywhere, and the Raiders top weapon will continue to be peppered with volume.
✅ Speaking of volume, Waller lead tight ends with 146 targets last season. He was able to muster an 1100 yard season on 117 targets in 2019, and was just feet away from a 1200 yard season in 2020. This prop line is set to reflect a step back in production that simply will not happen. Antything north of 125 targets (this is a floor projection) will see him cruise to the yardage prop over.
Betting Pick: Over 1050.5 receiving yards
Kyle Pitts Receiving Yards
The set total for number of receiving yards for Atlanta Falcons tight end Kyle Pitts in 2021 is 800.5.
✅ Kyle Pitts is legitimately the greatest tight end prospect to ever be drafted into the NFL. The number four overall selection brings a receiving skill set from day one that is a true rarity at the tight end position. He will be deployed essentially as a massive wide receiver and will see target volume that is essentially always a pipe dream for rookie tight ends. Pitts is truly a player that shatters the mold.
✅ With the departure of Julio Jones, the true competition for in house market share of targets is a one player list: Calvin Ridley. Now consider the Falcons will be a losing team and there will be negative game scripts galore, leading to plenty of passing volume. Pitts will have no problem chewing up yardage and is a value at this betting line.
✅ Pitts had just one preseason catch, but it was a confirmation of sorts. The 27 yard grab was enough to make me believe he will lead all tight ends in yards per reception in year one. Those splash plays will make the yardage total one that goes over with weeks left in the season.
Betting Pick: Over 800.5 receiving yards
TJ Hockenson Receiving Yards
The set total for number of receiving yards for Detroit Lions tight end TJ Hockenson in 2021 is 770.5.
✅ The state of the Lions is no secret. They are a truly terrible NFL team as currently constructed and in the midst of a rebuild. They will be unsound on both sides of the ball and will be losing most games, leading to a more pass happy than ideal approach.
✅ The in house target competition for TJ Hockenson is more non existent than for any other tight end in the league. The wide receiving corps lost its top two options in Kenny Golladay and Marvin Jones in the offseason, and now is now the most uninspiring wide receving corps in memory, lead by Tyrell Williams and Kalif Raymond. Hockenson is a better pass catching option than every wide receiver on the team.
✅ Hockenson had a year two mini break out last season, notching 67 grabs for 723 yards on 101 targets. It would be a major upset if he didn't see at least a 20% uptick in targets and didn't dominate the team market share. When just a very slight increase is needed to move past the yardage total, we have an over quite likely to hit.
Betting Pick: Over 770.5 receiving yards
Logan Thomas Receiving Yards
The set total for number of receiving yards for Washington Football Team tight end Logan Thomas in 2021 is 600.5.
✅ Thomas had a late career breakout in 2020 after learning the tight end position. He was the clear top option for Football Team, and he converted his 110 targets to 72 catches for 670 yards. His role is the same in 2021.
✅ The quarterback play was subpar in Washington in 2020. While the name Ryan Fitzpatrick doesn't register for any of us as an elite quarterbacking option, he is a huge upgrade from what we saw in 2020. What's more, is he is an aggressive player, and will give his pass catchers more and better opportunities. Look for Thomas to turn the same role into bigger production given only the quarterback upgrade.
✅ This total is simply set at the absolute basement range of outcomes, and borders on predicting an injury. In comparison to 2020, even a terrible season from Thomas could see him still hit the yardage over.
Betting Pick: Over 600.5 receiving yards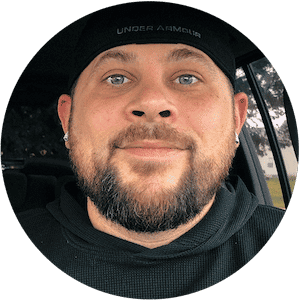 TJ Calkins
TJ Calkins was raised in a gambling loving household. He knew how to handicap horse races and follow line movements well before his tenth birthday. While sports betting remained a passion into adulthood, poker and Daily Fantasy Sports also became passions and remain as such today.