2021 NBA MVP Odds – Giannis and Luka Lead the Way
October 19, 2020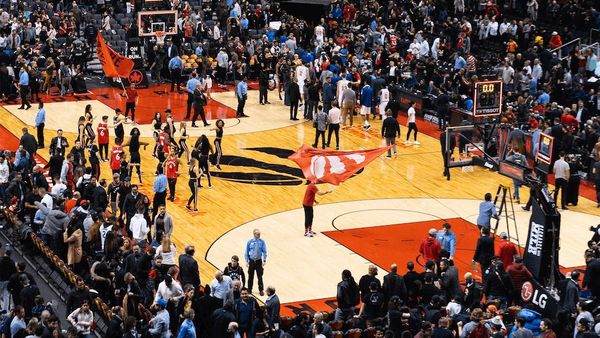 The 2020 NBA season is over, but there isn't much time until the 2020-2021 season gets underway. With a late NBA Finals this year, there is less time than ever to prepare for the next season. And for the league's top MVP candidates, there could be all kinds of complications this season. In this look at the top MVP candidates for next season in the NBA, we will outline what players will have to overcome to win the award.
2020-2021 NBA MVP Favorites
A lot of the usual suspects are at the top of the list for NBA MVP in 2021. But there are a few returning players this season. After injury took a group of talented players last year, several of the top stars in the league are back and looking to claim some individual hardware. Here is a list of the current favorites to win MVP.
| | |
| --- | --- |
| Player | Odds |
| Giannis Antetokounmpo | +600 |
| Luka Doncic | +600 |
| Anthony Davis | +700 |
| LeBron James | +700 |
| Stephen Curry | +1000 |
| Kawhi Leonard | +1200 |
| Kevin Durant | +1600 |
| Jimmy Butler | +2000 |
| James Harden | +2000 |
| Nikola Jokic | +2000 |
These MVP candidates are all clearly among the best players in the sport. But most of them have some kind of adversity to deal with heading into this season. From new organizational structures to injury recovery, here is what to consider before placing bets for the MVP award this year.
Several key players on this short list of MVP favorites dealt with injuries last season. Kevin Durant and Steph Curry missed nearly their entire seasons due to their respective ailments. In a strange season that will be impacted by COVID-19, these players might not play every night at the same number of minutes that they used to play. While they could always still put up MVP numbers, minutes restrictions and other limiting factors should be considered.
Adjusting to changes is always difficult in the NBA, where a team's structural flaws cannot be hidden behind a large roster. For players such as James Harden and Kawhi Leonard, new coaches will be leading their teams in their quests for a championship. This could very well benefit them in the long run, but might be a problem in the short term as everyone gets used to a new regime in those cities.
Believe it or not, NBA MVP voters just get tired of voting for the same players sometimes. We have seen it in the past, when LeBron James was passed over for another MVP award in favor of Derrick Rose. And we might see it again this year with Giannis Antetokounmpo. In spoite of his incredible numbers, Antetokounmpo has held up the MVP trophy two straight years and has failed to win anything else. Because of that, we could see some fresh blood win the award this year.
For those looking for NBA picks on who will win the NBA MVP this season, Luka Doncic could be worth a look. He is one of the most versatile players in the league, and proved in the bubble that he can score in massive numbers to go along with his incredible passing ability. As long as he can stay healthy, Doncic is set to be one of the league's top stars for years to come. Propelling the Mavericks to a higher playoff seed could seal him his first major award.
Who is going to win the NBA Finals next year?
There are a number of NBA title candidates who could win it all in 2021. The defending champion Lakers will always be among the favorites, but the Bucks and Clippers will be up there with them again. Throw in the newly healthy Warriors and Nets, both of whom have star players returning, and this year's title race will be a great one.
Will LeBron win MVP again?
LeBron James certainly has the talent to win the MVP award. The question is whether or not he wants to do it. James typically sits out as much as he can during the regular season so that he is fresh for the playoffs. That strategy does not lend itself to winning the MVP. If he plays a large number of minutes again, he would certainly be a favorite.
Who is the best player in the NBA right now?
There is an argument to be made for several players to be considered the best in the NBA today. James Harden is likely the best scorer in the league. Giannis Antetokounmpo is the best at getting to the basket. And LeBron James might still be the best overall player in the game. But the answer to this question depends on what someone subjectively views to be the most important traits in a player.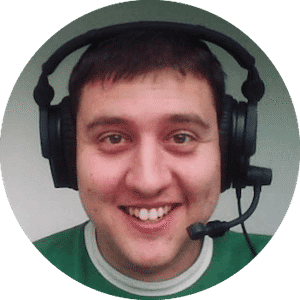 Jay Sanin
Jay Sanin is a sports writer and broadcaster from Albany, NY. He has covered sports betting and the gambling industry since 2013.