2020 US Open Tennis Picks: Men's Final
September 12, 2020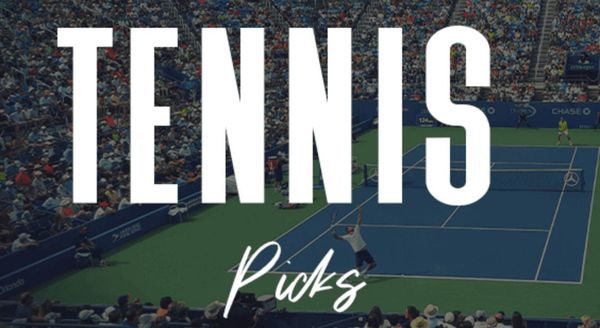 The 2020 US Open will be remembered as the most unique in the history of the tournament, with a lack of fans and ejection of the sport's top player making it so. But it will also be remembered for the player who wins the tournament. Dominic Thiem and Alexander Zverev will take the court at Arthur Ashe Stadium in the US Open final, with the winner earning their first Grand Slam title. Continue reading for a preview of the championship match and the last of our 2020 US Open betting picks.
Dominic Thiem vs. Alexander Zverev
Of the two players to qualify for the US Open final in 2020, Sascha Zverev has had the more difficult road. The German has faced four or more sets in all but one of his matches in this tournament. In the semifinals, Zverev fell behind by two sets to Spaniard Pablo Carreno-Busta. And while he managed to come back to win the match, Zverev showed a tendency to struggle with the gravity of the moment he found himself in.
The Zverev second serve has been a massive issue for him all tournament long. That was prominently on display in the win over Carreno-Busta. Zverev dumped in eight double faults in the match, and won just 37% of his second serve points for the match. It even got to the point where Zverev was hitting some of his second serves at full power, as his inability to hit a slower second serve into the service box was anything but a given.
Despite his issues on serve, Zverev's resiliency cannot be denied. After being broken five times in the first two sets, the German was only broken twice in the final three sets of the match. When his back was against the wall, Sascha Zverev delivered. The question now is whether or not he can deliver in his first Grand Slam final, against an opponent who is better equipped to make players pay for their mistakes.
That opponent is Dominic Thiem, who has steamrolled his way through the 2020 US Open. Thiem has played 18 total sets in six matches, for an average of three sets per match. Thiem has won 17 of the 18 sets that he has played in this tournament, with his one lost set coming against former US Open champion Marin Cilic.
In his last match, Thiem got through 2019 US Open finalist Daniil Medvedev in straight sets. After a comfortable 6-2 first set victory, Thiem was broken early in both the second and third sets. But the Austrian managed to get his break back and win in a tiebreak in each of the final two sets en route to his second straight major final.
Thiem's serve return game has been nothing short of incredible in this tournament. He has broken his opponents 32 times in 18 sets, averaging well over a break per set in this US Open. Zverev, by comparison, has broken his opponents 34 times in 24 sets. Add to that Thiem's avoidance of the yips on serve that Zverev has been prone to, and there is a clear advantage for the Austrian heading into this match.
Thiem has owned the head to head matchup with Zverev. The Austrian has won seven of the nine matches between his German counterpart, including three of their four clashes on hard courts. Their most recent meeting came at the 2020 Australian Open, with Thiem advancing to the final with a four-set victory over Zverev.
In that semifinal match in the Australian Open, Zverev won the first set, with Thiem taking the final three sets. The last two of those sets for Thiem were won in tiebreaks, which are part of an active streak of nine straight tiebreaks won by Thiem in majors. Should a set go to a tiebreak in this match, it is worth keeping in mind that Thiem has been untouchable in those situations.
Both of these players are seeking their first major championship, which means that nerves are going to be at an all-time high. With that in mind, Thiem has a clear-cut advantage in this match thanks to his ability to avoid succumbing to pressure. If Zverev falls behind the way that he did against Carreno-Busta, it could be a short match, as Thiem is unlikely to let him back into things. Expect Thiem to get in front early and for him to close the deal in short order.
Pick: Dominic Thiem -2.5 sets over Alexander Zverev (+133)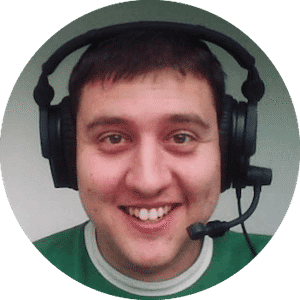 Jay Sanin
Jay Sanin is a sports writer and broadcaster from Albany, NY. He has covered sports betting and the gambling industry since 2013.