2020 French Open Odds, Preview
September 24, 2020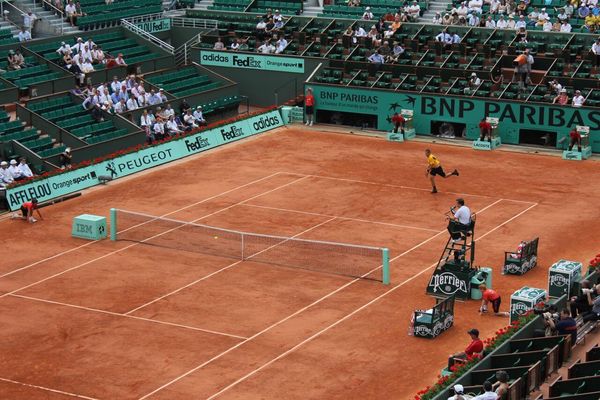 The third Grand Slam tournament of the 2020 tennis campaign takes place at Roland-Garros with the French Open. Normally the second major of the year, the lone clay court Grand Slam event was pushed back to September and October due to the coronavirus pandemic. With some of the best clay court players in the game, and the ability to play into the night, this year's French Open promises to be a memorable one.
When looking at the field for the French Open, bettors will notice that there is one more member of the big three active for this tournament than there was for the US Open. Rafael Nadal is playing in the French Open, as he looks to claim his 20th major championship by earning yet another title on the clay in France. Nadal missed the US Open in preparation for the clay court season, and is justifiably the favorite yet again in this tournament.
Roger Federer is still sitting out at this point in time, as one of the all-time greats in the history of the sport has been sitting out due to COVID-19 concerns this year. His absence creates an opportunity for players ranked just below Djokovic and Nadal. Players like Dominic Thiem, who claimed his first major at the US Open, and talented young players like Stefanos Tsitsipas could make deeper runs in the French Open than they would if Federer was involved. While clay was never Federer's favored surface, his absence will be felt in this tournament.
In the French Open, bettors should always be on the lookout for lower ranked players who excel on clay also. Players like Pablo Cuevas from Uruguay and Federico Delbonis from Argentina are used to playing a large percentage of their matches on clay. While unlikely to win the tournament, these players have the potential to cause early round upsets and turn some heads along the way.
Odds to win the French Open
As long as Rafael Nadal is taking part in the French Open, he will always be considered the favorite to win the event when looking at French Open odds. This year, the 12-time winner of this tournament comes in at plus money despite still having the shortest odds to win the tournament. Here is a look at the odds to win the 2020 French Open for Nadal and the other top contenders.
| | |
| --- | --- |
| Player | Odds to win French Open (DraftKings Sportsbook) |
| Rafael Nadal | +110 |
| Novak Djokovic | +188 |
| Dominic Thiem | +375 |
| Stefanos Tsitsipas | +3300 |
| Daniil Medvedev | +4000 |
| Pablo Carreno Busta | +5000 |
| Alexander Zverev | +6000 |
| Diego Sebastian Schwartzman | +7500 |
| Stanislas Wawrinka | +7500 |
| Denis Shapovalov | +8000 |
| Marin Cilic | +10000 |
| David Goffin | +10000 |
| Andrey Rublev | +10000 |
| Roberto Bautista-Agut | +14000 |
| Borna Coric | +14000 |
Despite all of his success winning this tournament, Nadal is still just a +110 favorite to win this tournament. Given how few matches he has had in 2020, it makes sense that he is not a heavy favorite the way that he usually is. Since February and the shutdown of the ATP Tour season due to COVID-19, Nadal has played just three matches total. He lost the third of those matches to Diego Schwartzman in Rome, on his preferred surface of clay.
The odds for this tournament suggest that there is essentially a three-man race for the title at Roland-Garros. Nadal, Djokovic and Dominic Thiem are in a pack all by themselves as the favorites to win this event. Below them, players like Stefanos Tsitsipas and Sascha Zverev are being counted as longshots, even though one of them has to join the three favorites in the semifinals.
For those looking for a longshot bet, Zverev might just be the play at +6000. He has made the quarterfinals of the last two French Open tournaments. Zverev has also won Masters 1000 events in Rome and Madrid on clay, making him a player who is no stranger to lifting trophies on clay. While his yips in key moments of majors will be a concern, as we saw in the US Open final, this price seems far too long on a player of his caliber.
2020 US Open Draw Analysis
In the first quarter of the US Open draw, Novak Djokovic should not be challenged by anyone but his own emotions. Other seeded players in his quarter of the draw include Matteo Berrettini, Pablo Carreno Busta and Roberto Bautista-Agut. None of those players would consider clay to be their best surface, and there are no clay court specialists in his quarter that appear dangerous enough to challenge him. If he can avoid letting his temper get the best of him, he should cruise to the semifinals.
The most competitive quarter in this draw should be the second quarter. This group is highlighted by Daniil Medvedev and Stefanos Tsitsipas, who has found some clay court form in Hamburg the week before Roland-Garros. But there are several other dangerous players in this quarter of the draw as well. Andrey Rublev, Denis Shapovalov and Dusan Lajovic are all quality players on clay, as the top seeds in this quarter could be sent packing by a number of competitors.
Dominic Thiem headlines a third quarter of the draw that is also filled with dangerous players on clay. In order to get through this quarter, the Prince of Clay will have to go through several players who have had success on this surface. Former French Open winner Stanislas Wawrinka, Diego Schwartzman, Felix Auger-Aliassime and the recently successful Casper Ruud are all lurking to try and sneak past Thiem and into the semis from the third quarter.
The bottom quarter of the draw is inhabited by Rafael Nadal, so the rest of that quarter will simply be trying to keep up with him. Nadal could see Sascha Zverev in the quarterfinal round if the German can avoid getting knocked out earlier in the tournament. But there are not many threats in the draw besides these two, unless David Goffin and Fabio Fognini can rediscover their form on clay in a hurry.
2020 French Open Winner Pick – Dominic Thiem (+375)
Betting Pick: Dominic Thiem to win (+375)
This tournament is clearly a three-man race between Nadal, Djokovic and Thiem, and at this price it is hard not to back Dominic Thiem to win the whole thing. He is a solid clay court player, and has proven that he has what it takes to get through a difficult field in order to win a major championship. Despite not playing a clay court event after winning the US Open, Thiem's strength on this surface should make him able to adapt as he goes through the gears in the early rounds.
The lack of match fitness for Rafael Nadal is a key factor in going with Thiem here. Nadal looked like his old self at times during his early round wins in Rome. But the fact that he was taken apart on his own serve so often against Diego Schwartzman, who does not exactly drive the ball through the court, is concerning. There isn't much value on Nadal at this price, as we still aren't sure exactly what we are going to get from him.
Thiem making it through the US Open field this summer will be great for him as he progresses through the French Open. He and Zverev had to battle through the tension of five sets with the world watching them. The fact that Thiem was able to navigate that and win the tournament will help his confidence in big moments in majors, as he has already accomplished the feat of winning on such a stage. At nearly 4/1 on the French Open odds, there is enough value on the most recent major champion to justify backing him to do it again.
2020 French Open Betting FAQ
Where can I bet on the 2020 French Open?
Different states have different laws pertaining to sports gambling. This means that every state has different options available to bettors, as long as states have legalized sports gambling. Bettors should check for the laws in their own individual stats before placing any bets on the French Open.
What is a good French Open betting strategy?
A strategy that often is successful in the French Open is to look for value in the early rounds of the tournament. Some players simply are not good at playing clay court tennis, while others excel on the surface. Finding favorable prices on clay court-friendly players can be profitable during the early portions of Roland-Garros.
Is Nadal going to win the French Open?
2020 French Open odds suggest that Rafael Nadal is the favorite to win the tournament once again. But there are several players who can defeat him. Novak Djokovic, Dominic Thiem and a host of other players are more than capable of holding their own in this tournament, even if Nadal is expected to claim his 13th major championship.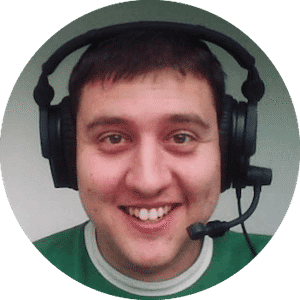 Jay Sanin
Jay Sanin is a sports writer and broadcaster from Albany, NY. He has covered sports betting and the gambling industry since 2013.