2020 French Open Betting Picks – Round One, Day Two
September 27, 2020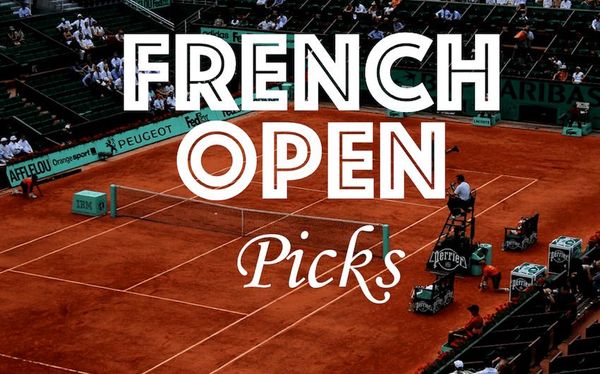 The second day of the French Open is likely to bring some of the same miserable weather that the first day of the tournament brought. With rain and wind being in the forecast, players will need to dig deep to grind out their victories.
French Open Promo – 20% Profit Boost at SugarHouse
Among the players set to take the court in day two at Roland-Garros is the newest major champion in tennis. He is involved in our match selection in the second day of 2020 French Open betting picks.
Marin Cilic vs. Dominic Thiem
Marin Cilic used to be one of the seeded players who would avoid matchups like this in the first round. Now, the Croatian player has fallen to the point of facing the third-seeded Thiem in round one. Cilic has played one competitive clay court match since last year's French Open, with that being in Rome right after the US Open. He managed to win two matches in that event before falling to Casper Ruud.
Clay is certainly not the preferred surface for Marin Cilic, as his big serve and heavy groundstrokes are less effective on the dirt. Cilic managed just one win in last year's French Open. After beating Thomas Fabbiano, he fell in five sets to Grigor Dimitrov. This year, if he wants to equal that mark, he will need to defeat one of the very best in the sport on this surface.
Dominic Thiem is known as the Prince of Clay, as he has been deemed the heir apparent to this tournament once Rafael Nadal can no longer win it. He has made the final of Roland-Garros each of the last two years. Outside of the big three, he might be the best player on tour given his recent performances at majors. This campaign, now that he has won his first major, he is looking to take down a title many have said he is in line to win. That process starts with this first round match.
Thiem has not played any of the clay court tournaments leading up to the French Open this year. The tournament in Kitzbuhel in his native Austria overlapped with his US Open run, and he chose not to take part in Rome or Hamburg either. He has, however, spent some practice time with Novak Djokovic at Roland-Garros, in what could be a meeting of the two finalists in this year's tournament.
The big advantage for Thiem heading into this year's tournament is the fact that the conditions benefit him more than most players. The rain and the heavier tennis balls being used will make his game style more effective than more stationary players, with Thiem's ability to get down to hit balls being more valuable than ever.
Thiem has never lost a match to Marin Cilic. He is 3-0 against the Croatian player, all on hard courts. One of those wins came during the US Open, with Thiem winning in four sets en route to the title. The two have never played on clay, though Thiem has a decided advantage on the surface as Cilic has yet to pass the quarterfinal round at Roland-Garros.
The only question in this match is how much tennis it will take for Dominic Thiem to get off of the court with a win. Now that he has experienced the feeling of winning a major, Thiem should be even less likely to get nervous in big spots. Combine that with Marin Cilic's less than stellar clay court record, and the Prince of Clay should be off of the court in three sets against a player he has never lost to, who is on his least favorite surface.
Pick: Dominic Thiem -2.5 sets (-115) over Marin Cilic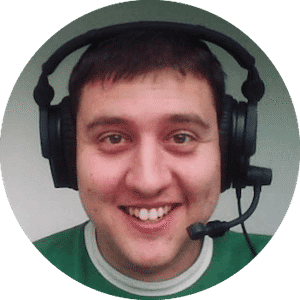 Jay Sanin
Jay Sanin is a sports writer and broadcaster from Albany, NY. He has covered sports betting and the gambling industry since 2013.