2020-21 Naismith College Basketball Player of the Year Live Odds, Picks, and Predictions
November 27, 2020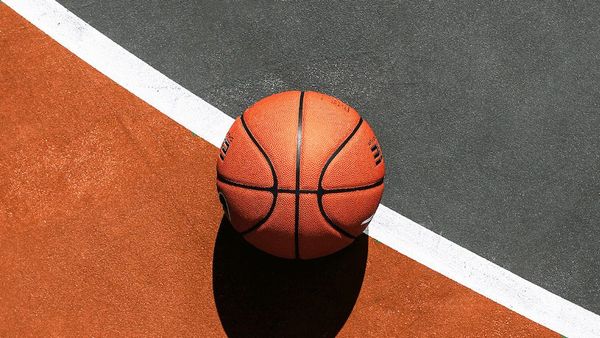 Verdict: Favorite Bet to Win
With the 2020-21 College Basketball season underway, we finally have some odds set on the Naismith POTY Award. There is no clear favorite to win it and the field is relatively wide open. I'll be updating this article every Saturday, so make sure to keep along as the odds will be everchanging. Let's dive into who I like to open the season as this is when we have the most opportunity to buy low. The cream will rise to the top early and the top-10 in a few weeks will be the only guys eligible to win with the shortened season not giving the others enough time to make it up.
| Player | Odds |
| --- | --- |
| Luka Garza – Iowa | +375 |
| Ayo Dosunmu – Illinois | +500 |
| Jared Butler – Baylor | +600 |
| Marcus Garrett – Jayhawks | +1000 |
| Corey Kispert – Gonzaga | +1000 |
| Remy Martin – Arizona State | +1000 |
| Cade Cunningham – Oklahoma State | +1500 |
| Joey Ayayi – Gonzaga | +2000 |
| Marcus Zegarowski – Creighton | +2000 |
| Kihei Clark – Virginia | +3000 |
| Kofi Cockburn – Illinois | +3000 |
| Collin Gillespie – Villanova | +3000 |
| Ochai Agbaji – Kansas | +4000 |
| Sam Hauser – Virginia | +4000 |
| MaCio Teague – Baylor | +4000 |
| McKinley Wright IV – Colorado | +5000 |
| Garrison Brooks – North Carolina | +5000 |
| Seth Towns – Ohio State | +5000 |
| D'Mitrik Price – Wisconsin | +5000 |
Luka Garza – Center – Iowa (+375)
Garza opens the season up as the +375 favorite and it's hard to disagree. He returns to Iowa for his senior season after averaging 23.9 points, 9.8 rebounds, and 1.8 blocks in 2019. The entire Iowa Hawkeyes starting lineups returns and this is a unit that feeds Garza the ball. He's going to post a double-double in just about every game this season and he will be tough to beat if he remains healthy. I don't hate the bet at +375, but I'm not sure the upside is there if someone else explodes. I'll personally pass on Garza, but he's going to finish in the top-3 if healthy.
Ayo Dosunmu – Guard – Illinois (+500)
If you haven't heard the name Ayo Dosunmu yet, you need to get accustomed. He put up 16.6 points, 4.3 rebounds, and 3.3 assists in 2019 and will now take over close to 100% of the ball-handling responsibilities. With Andres Feliz graduated and out of the picture, Dosunmu has exploded in the first two games of the season (25 pts, 7 ast, 6 reb per game) in just 26.5 minutes of action. The 6'5 guard can not only knock down threes, but he's dangerous going to the bucket and is the farthest thing from selfish with the basketball.
The Fighting Illini are my pick to win it all this year and I expect a massive season out of Dosunmu and co. If I'm going to lay a bet on any of the favorites, it would certainly be him. He's shown no signs of injury in his past and the +500 number is a friendly one. If Illinois is the best team in College Basketball like I predict, Dosunmu should be in line to take this award home. He's already up to +380 on some sites, so hop on while you can.
Jared Butler – Guard – Baylor (+600)
The Naismith College Basketball Player of the Year Award not only goes to the best player in the country, but it typically goes to the best player in the country that's also on an elite team. If the race is close, the player on the better team typically takes the award home. Baylor is next to Gonzaga as the best team in the nation to start the season and Butler would be the guy in line to win the award if Baylor emerges.
Butler averaged 16 points, three rebounds, and three assists in his sophomore season. The sky is the limit if he improves this year like he did from his freshman to sophomore season. He's half of the best backcourt in basketball next to MaCio Teague, who keeps a lot of the attention away from Butler. If you think Baylor is the best team in College Basketball, this is a friendly number on Teague. He is the best player on the squad and 20 PPG wouldn't be surprising here. I don't particularly think Baylor will be the best squad in basketball, so I'll take a pass.
Marcus Garrett – Guard – Kansas (+1000)
Garrett returns after winning the 2019 National Defensive Player of the Year Award. He will move over to PG with Devon Dotson graduating, who averaged over 18 points per game and carried the offense on many occasions. Along with big-man Udoka Azubuike, that's 31 points that need to be replaced. That responsibility will move over to Garrett for the most part, who put up 22 points, two rebounds, and two assists in the opener.
I'm not a huge fan of the prospects of this Kansas team. They lose a lot of their willpower that carried them a season ago and I'm not sure they have the offensive firepower to stay with the big guns. They lost to Gonzaga in the opener and Garrett is a guy I will be passing on.
Cade Cunningham – Oklahoma State (+1000)
Cunningham is the consensus number one freshman in College Basketball and he could have gone anywhere he wanted. He chose Oklahoma State and it will allow him to show off his talents with a massive usage rate. Cunningham is beyond smooth on the basketball court and he doesn't have a single glaring weakness. The 6'7 SF is lethal from range, but doesn't rely on it. He drives more than he does shoot and is reminiscent of DeRozan in the paint, doing a good job of keeping space with his body.
I can't hate on this bet, but it's not for me. There just isn't enough around Cunningham at Oklahoma State and I'm not sure they'll be that great. It reminds me of a Michael Porter Jr at Missouri situation and I'd bet Cunningham finishes somewhere in the top five, but not first. He's just not a guy that's going to ball hog and put up 30+ points per game, which is likely what would need to happen to win this award on a team that isn't ranked in the top-10.
Marcus Zegarowski – Creighton (+1500)
It's going to be a tough time for Zegarowski to win this award. Much like the guy above, he has a hard time hogging the ball. The Bluejays are ranked 11th in the country and they do it with a balanced attack. With that being said, Zegarowski put up 17 points per game in his sophomore season on top of five assists. If he can make another jump and put up 20+ per game, there is upside in this bet. Creighton faces off with Kansas halfway through the season and a big performance in that game would push these odds up a bit. There are few players as exciting as Zegarowski and he could quickly rise to the top. He doesn't make the cut for me and I'll pass in favor of the guys mentioned above.
Kofi Cockburn – Illinois (+2000)
Cockburn is a physical monster and he's one of my favorite prospects for the next level. I still don't love this bet. The only reason is Ayo Dosunmu. No matter how good Cockburn is, Dosunmu is the guy who would win the award if this team is what I expect them to be. The Fighting Illini are not going to wear down the seven-footer and he will average 8-10 less minutes per game than the guard. Cockburn is a beast – this just isn't the bet for me.
Collin Gillespie – Villanova (+2000)
With Filip Petrusev and Killian Tillie graduated, Collin Gillespie must step up in a big way. As a junior in 2019, Gillespie scored 15.1 points, 4.5 assists, and 3.7 rebounds per game. He's now a senior and could very well make another big jump. His usage rate is close to 30% through two games and the Wildcats are expected to be in the top-5. With all of that being said, Gillespie just doesn't have the "it " factor necessary to win this award. His only shot to win would be averaging 20+ PPG and for some of the other favorites to go down with injury. It's not a bet I'm interested in.