Who Is Going to be The Last Undefeated Team in the NFL This Season?
October 13, 2020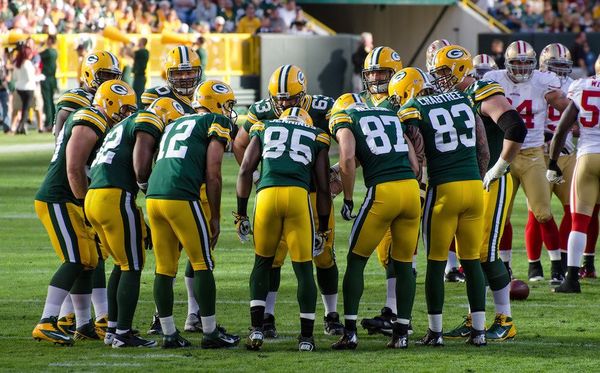 Undefeated seasons were not always a topic of conversation during the NFL season since only the '72 Dolphins had accomplished the task. But then the 2007 New England Patriots went 16-0, and now everyone is looking for someone to go undefeated every season.
Will it happen this year? There are still four good candidates after five weeks—the Seattle Seahawks, Green Bay Packers, Tennessee Titans, and Pittsburgh Steelers.
The odds at DraftKings favor the Seahawks, but the other three are excellent candidates as well:
Seattle Seahawks +120
Green Bay Packers +225
Tennessee Titans +300
Pittsburgh Steelers +500
No one has to remain undefeated—which DraftKings also has a prop bet for (Any team to have a 16-0 record? Yes +1200; No -3335). They just have to be the last man standing. But before trying to predict who it may be, let's take a look at the four teams.
The Undefeated Contenders
Seattle Seahawks
Offensively, the Seahawks are one of the better teams in the NFL. It helps, of course, to have a perennial MVP named Russell Wilson at quarterback. With how things are going for him this year (1502 yards, 19 touchdowns, three interceptions, 72.8 completion percentage), he could/should finally win MVP.
However, the Seahawks have one downfall—their defense.
They rank last in total yards allowed (471.2 yards/game), last against the pass (370.4 yards/game), but they are just seventh against the run and 19th in points allowed/game (27.0). The defense has struggled to stop anyone this year, which has forced Wilson to have an MVP-type season for them to remain undefeated.
Minnesota nearly got the job done last week, but it was Wilson to the rescue once again. But there is bound to come a week where even his heroics are not enough.
Green Bay Packers
With how Aaron Rodgers is slinging the ball around, it is not hard to imagine the Packers remaining undefeated for a while. It does not matter who he has playing with him. He seems to get the job done anyway. It looks like the trick for them staying undefeated will be Rodgers not having an off day.
That, and the defense continuing to play well. However, the perception the world has of the Packers could change once they play a team with a decent defense and offense.
No, the Saints do not count. While they are seventh in total yards allowed, they give up 30.0 points a game (26th). But the Buccaneers could undoubtedly give them a run for their money in a couple of weeks.
Tennessee Titans
Even though the Titans made a great run in the postseason last year, few expected them to do something similar this year. No one seemed to have any faith that Ryan Tannehill could continue to play well. But he and the Titans proved Tuesday night against the Buffalo Bills that they are indeed a force to be reckoned with this year.
You could give more of the credit to the turnovers, but Tannehill and the Titans offense still had to move the ball to get points on the board—which they did. Much to the chagrin of his haters, Ryan Tannehill has the fifth-highest quarterback rating in the league.
With Derrick Henry capable of taking over a game at any given moment, the Titans offense could be a force this season. Defensively, they are getting the job done as well. With four games under their belts, they are ninth in points allowed (22.5/game).
However, since they give up 409.3 total yards of offense a game (29th), they are dependent on turnovers. Their nine takeaways are fourth in the league, but with only one giveaway, they have the highest differential (+8).
Pittsburgh Steelers
Pittsburgh was a competitive team last year without Ben Roethlisberger, making fans more excited for him to return. Assuming the defense does not take a step back, once he gets up to speed, the Steelers could turn into one of the league's better teams.
So far, it does not look like Big Ben is back; by his own admission, he is still getting the kinks out. The offense has been good, and they have yet to lose. But they also have not played anyone worth bragging about. They are about to be tested, though, with the surprising Browns up next, followed by the Tennessee Titans and Baltimore Ravens.
If they can make it past that trio, they could go undefeated until late in the season. The defense appears up to the task, so the only question is whether the Steelers can take down one of the better teams.
So—Who Will Be the Last Undefeated Team?
It is not hard to see why Seattle is the favorite, but that defense will eventually require more heroics than even Russell Wilson can produce (possibly in Week Nine or Ten).
The Buccaneers could give the Packers trouble this week, but otherwise, Green Bay will not face a serious challenger until Week 11 (but do not completely disregard Minnesota and San Francisco). While the Steelers look good, they are about to run a challenging three-game gauntlet.
As hard as it may be to believe, the best candidate to be the last undefeated team standing is the Tennessee Titans. If they can beat the Steelers in two weeks, they could easily make it to Week 11 when they face the Ravens.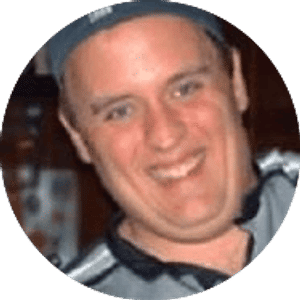 Travis Pulver
Travis a native-Texan which is where his love of football originated. But after moving around a lot when he was younger, he was able to develop an appreciation for the game and not just his favorite teams. He now lives in Indiana with his wife, Nicole, and two kids, Jackson and Addison. You can find him on Twitter at @FatManWriting.