Warriors vs Wizards Predictions
April 21, 2021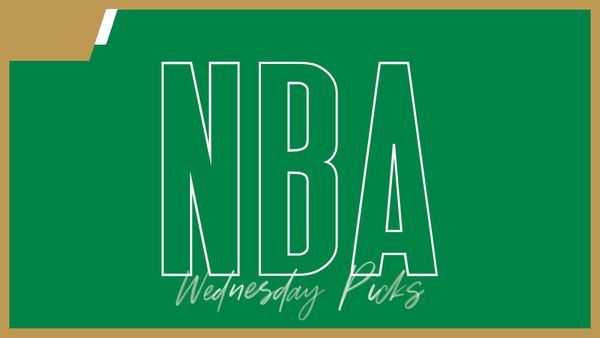 Warriors vs Wizards Pick: Wizards +2.5
The Golden State Warriors and Washington Wizards are both exciting squads to watch, as both sides are capable of putting up huge point totals night in and night out. Here, both sides look for an important win over one another. In this round of NBA picks, we look at the Warriors and Wizards and make our best best for a contest that could end up as one of the most high scoring of the season.
Golden State Warriors vs Washington Wizards Betting Pick
This game will be played at 7:00 PM ET at Capital One Arena
Why bet the Wizards:
✅ While the attention for this game will be focused on Russell Westbrook and Bradley Beal for the Wizards and Steph Curry for the Warriors, the interior is the big decider in this contest. Robin Lopez and Alex Len combined for 35 points for the Wizards last time they played Golden State. A similar performance will give them a massive advantage beyond just what Beal and Westbrook do.
✅ The Wizards are one of the hottest teams in the league, having won each of their last five games. They have also defeated the Warriors in a game in Golden State recently, when the Warriors' health situation was better than it is now. That has been overlooked, but Washington should get another victory here regardless of public perception.
✅ The recent run by Steph Curry has been incredible as he has made 10 or more 3-point shots several times over the last couple of weeks. But those performances have come against bad teams for the most part. Steph will get his points in this contest again. But Beal, Westbrook and the Wizards bigs will be enough to topple the Warriors.
General Info about Washington Wizards vs Golden State Warriors
What is the key to Warriors vs Wizards?
The biggest key to this contest is getting off to a fast start in the game. Both sides have offenses that have scored in big numbers throughout the year. If a team can get out to a 10 point lead or more in the first half, that first half advantage may be too much for the other side to come back from. While holding leads is important, you can't hold a lead until you get one first.
Could these teams play in the playoffs?
While it is technically possible that this game could be repeated in the postseason, it is a longshot that these teams play at that stage. That is because the Warriors and Wizards are in opposite conferences, meaning that they would have to play in the NBA Finals. Both teams are capable of getting there, but the likelihood of both teams getting through their conferences is slim.
Can I bet on this game?
It is definitely possible to wager on games featuring the Warriors and Wizards, though the ability to do so varies by state. Different states have different laws regarding sports wagering. Bettors should look into the laws in their state before getting started with betting this game.
Wizards vs Warriors Predictions
When making predictions on games between the Warriors and Wizards, we look closely at each team to determine which markets are worth betting on and which should be avoided. Our predictions cover the main betting markets, such as the moneyline, spread and total, and use a combination of statistical analysis and an assessment of factors that are not covered in the box score.
Warriors vs Wizards Against the Spread Predictions
When betting against the spread, there is more to it than just predicting which side is going to win. The goal for bettors is to predict the winner after the point spread is applied to either side. In this market, the favorite has to win by enough points to cover the spread, while the underdog doesn't need to win at all in some cases to cover. In many cases, you are predicting the margin of victory just as much as the victor.
Washington Wizards vs Warriors Over/Under Betting
In over/under betting, the only thing that matters is how many points are scored. Sportsbooks will set a projected total that represents the combined score of both teams in a game. Bettors can then wager on whether they think the actual score will go over or under that amount. No two games have the same score in the NBA, so it is up to bettors to determine whether a contest will be high scoring or low scoring relative to the total.
Golden State Warriors vs Wizards Moneyline Predictions
In moneyline betting, the only objective is to predict which team is going to win games in the NBA. While this sounds easy, there is no such thing as an easy victory in this league. Bettors need to carefully consider everything from stats to injuries to matchups on the floor to best determine who is going to come out on top when the final buzzer sounds. Unlike the point spread market, the margin of victory is not important on the moneyline.
The odds for Warriors vs Wizards matchups can change in a big way from one game to the next. The biggest reason behind those changes are injuries that take place before tip-off. NBA rosters don't have a lot of flexibility, as there are usually around 10 players who take the court on a given night. That means that the loss of a star player is often the difference between one side having a good shot at winning and being likely to lose.
Live Streaming Warriors vs Wizards
Fans can watch the Warriors and Wizards play in a number of ways thanks to the presence of streaming platforms that carry pro basketball action. Platforms like YouTube and Hulu offer live streaming of basketball games throughout each season. These streaming services allow fans to stream games from home or on the go using their mobile devices for maximum convenience.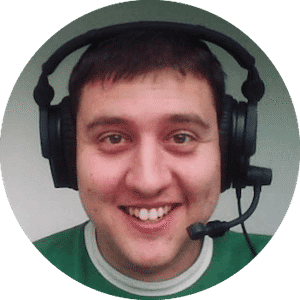 Jay Sanin
Jay Sanin is a sports writer and broadcaster from Albany, NY. He has covered sports betting and the gambling industry since 2013.