45% voters support California sports betting legalization
May 7, 2022
A mobile betting petition backed by several major online betting sites has amassed enough signatures to qualify for a statewide referendum, with millions of dollars offered to combat California's crippling homelessness crisis.
Californians for Solutions to Homelessness and Mental Health Support revealed that it had garnered 1.6 million signatures to put mobile betting on the November ballot. That's more than the required 997,139 signatures.
The state still needs to validate the signatures. According to the initiative, nearly $500 million in mobile sports betting revenue would go to housing and mental health programs.
The state's rising housing costs have displaced an estimated 155,000 individuals who live on the streets.
Numerous members of the gambling industry and state legislators are working to have in-person and mobile sports betting legalized in California, even though it has not yet been passed into law.
That means that the state might have online legal sports betting market within the next year or two.
Native Americans oppose the initiative
Several tribal casinos and smaller online sportsbooks have expressed opposition to the Californians for Solutions plan, claiming that its fees would restrict the number of organizations that could operate in the state.
Native American tribes will be able to offer online sports betting in exchange for a $10 million licensing fee and a $1 million renewal charge every five years under the proposed plan.
Aside from that, the initiative is at odds with a tribal-backed measure that has already qualified for the November ballot, one that would restrict retail sports betting to tribal casinos at specific horse racing venues. Horse racing interests paid a large sum to qualify for the initiative.
As of now, the most significant contributions have come from the Cahuilla Indians of Agua Caliente near Palm Springs, the Mission Indians of Lakeside, and the Yocha Dehe Wintun Nation of rural Yolo County.
74 federally recognized tribes have entered into agreements with California, with 61 of them operating casinos and generating approximately $8 billion in income annually.
"Our concern with their measure is that it violates the historical decades-old sovereignty granted to tribes by California voters to be the operators of gaming in the state of California," said the spokesperson for Tribal Sovereignty and Safe Gaming, Rob Stutzman, during his interview with WABC-TV of Los Angeles.
Supportive voters
In its most recent poll of registered voters in the state, the Berkeley IGS Poll questioned respondents' initial opinions on the proposal to legalize online sports betting.
With 45% inclined initially to vote Yes and 33% initially inclined to vote No, supporters of the Yes side currently outnumber opponents. Undecided voters make up a significant portion of the electorate, accounting for 22% of the total vote.
Regarding the initiative, between March 29 and April 4, David Binder Research interviewed 1,600 likely voters about California for Solutions issue and found that 59% of those polled said they would vote Yes, compared to 28% who said they would vote No and 13% who said they were uncertain.
Regardless of geographic region or political affiliation, an online poll indicated overwhelming support for the initiative.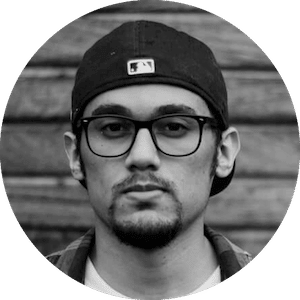 Gus Anderson
Gus Anderson is a gambling wizard. As a kid he dreamt about becoming a Tennis, Hockey and Golf professional but ended up as a gambling professional with focus on both sports & casino.