UFC Vegas 8 at the Apex – Rakic vs Smith – Betting Picks and Predictions
August 26, 2020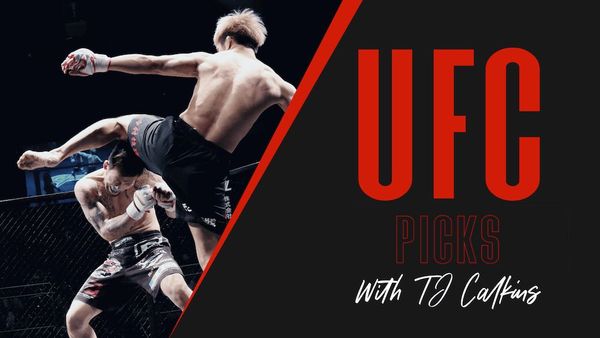 Last week's Munhoz vs Edgar card was an unmitigated disaster, and here we are hoping to avoid many of the same hiccups from last week. Last week we had 11 fights scheduled to start the week, but we only got nine fights come fight night and only six of those were as scheduled to start the week. As if the lineup changes weren't enough, we got some egregious judging in the main event, robbing Munhoz of the win he earned. Let's hope to avoid shenanigans this week, but it looks like there will be some, as Alex Caceres has lost two opponents in two days and is currently without an opponent as of early Thursday morning.
A little anecdote from Saturday night. I was at a bar I had not been to before, and the old timers were adamant about watching the Indians here in the Cleveland area, so I was being a bit reclusive in the corner, watching the fights on my phone. I watched through the final bell of the main event, and closed the app, assuming the easy conclusion was that Munhoz won 49-46. It wasn't until the next day that I logged back onto social media that I was informed of the robbery. Ugh never trust judges.
Our bets did not go as planned, but every fighter we bet against was pretty well dominated from my vantage point. They went like this:
❌ Loss – Munhoz ITD +125
We obviously weren't cashing Munhoz without a finish. Even still, it's enraging to see him clearly do the better work for four rounds and get robbed by the judges. Credit to Edgar for whatever he did in his conditioning to make it through the full 25 minutes.
♻️ Push – Sato via KO +300
Unfortunately Sato was one of the fighters forced to drop off the card and this play had no action.
❌ Loss – Semelberger ITD +245
This one was a bummer, as Semelsberger truly ran away with this fight, but couldn't find a finish. I was perhaps a bit too aggressive with the ITD play while plus money was still available on Semelsberger flat, but alas, I think the aggression pays off in the long run.
On to this card. I see a bit of an overarching theme on this card, and that theme is pretty wide favorites that as a whole are unattractive. Six of the ten fights currently scheduled have a line of -245 or greater, and I think only two of those lines are appropriately wide, in Lamas and Brown. Even those two fights with appropriately wide lines, have the underdog path to victory being via finish and those paths are live. I see a good deal of fighters on this card who simply don't have a decision path to victory. Those fighters include Lawler, Algeo, Cutelaba and Aguilera. One of these will be a dedicated play that we will get to, but if betting anyone on that list, be certain to take the ITD value as opposed to betting them flat.
I also want to quickly touch on the main event before getting into the bets. Rakic vs Smith is a great fight to make and I will be eager to watch. The three round main event will vault one of the two fighters towards a title shot, but the line for Rakic is too wide. Smith is the stiffest competition Rakic has seen, and that includes a close loss to Volkan Oezdemir in his last fight. I would slightly lean Rakic in this fight but at nearly 3:1, the fight is fully dog or pass from a betting perspective.
Neil Magny -245 vs Robbie Lawler
Betting Play: Lawler via KO +460
Fight is at 170 lbs and is +165 to end inside the distance.
Our final dedicated play of the night will come in the co main event. Neil Magny is a wide favorite against Robbie Lawler in the smaller octagon, and I'm truly not sure why. Sure, Lawler was dominated by Colby Covington in his last fight, but Covington is going to do that to everyone not listed as champion in the division. The record books show Lawler losing 4 of his last 5 fights, but at least one of those come with an asterisk, if not two of them. Two fights ago we had the ridiculous Herb Dean stoppage in the fight against Ben Askren that Lawler was dominating, and that was his return fight after the knee surgery. Three fights ago he tore his ACL and meniscus during his fight with Rafael Dos Anjos and while I don't believe he would have won that particular fight healthy, any chance of winning left him with the injury. His two fights leading up to that were a win against Cowboy Cerrone and his loss of the title to Tyron Woodley. Chronologically speaking, that means fans have seen Lawler win just one fight since January 2016. Yes, I believe he has been forgotten, and no I don't believe he is cooked. This is the first true step down in competition he's faced since the Cerrone win and I believe he is going to remind the world what he used to be, getting inside, hurting and finishing Magny.
Magny is no slouch, but he is also not bordering elite. He has a poor track record against the higher end heavy hitters he's faced, being finished by Lorenz Larki, RDA and Santiago Ponzinibbio in his last eight fights. His wins are generally decision calls, as 9 of 10 UFC wins have come via the judges while the lone finish was against Craig White, who was cut from the promotion after just two fights and no wins. Magny will need to keep Lawler at distance, using his long length and jab, but I just don't see it happening in the smaller octagon at the Apex. Lawler via KO sits at a whopping +460 and I think that result is at least nearly the most likely outcome. We're looking for a pay day on this one with a dedicated play of Lawler via KO at +460. If this fight goes the distance, Magny will almost assuredly have his hand raised, so take the value in the potential finish.
Alexa Grasso -310 vs Ji Yeon Kim
Fight is at 125 lbs and is +255 to end inside the distance.
Alexa Grasso has been forced to move to flyweight after weight cutting issues made it impossible for her to stay at strawweight. I'm a fan of her striking skill set and movement, but I feel she may be undersized for the weight class, and line over 3:1 is far too wide for my liking. Neither of these ladies are grapplers and I would be surprised to see any grappling at all in this fight. I would also be surprised to see a finish on either side, so we essentially are looking at a 15 minute kickboxing affair. Kim will be the much larger fighter. She will have a 2" height and 6" reach advantage and I think she will have more pop than Grasso being the natural flyweight. I think Grasso is quicker and the more technically sound striker, but the line is one I think needs attacked on the plus side of the probable decision. A +245 figure is nothing to scoff at and this is purely a value spot to attack.
Impa Kasangany -135 vs Maki Pitolo
Betting Play: Kasangany -135
Fight is at 170 lbs and is -105 to end inside the distance.
For those of you that know me, you could have guessed there would be a dedicated play in the Maki Pitolo fight. I remain steadfast that he does not have a UFC skill set, and this fight with debuting prospect Impa Kasnangany will be the next step to him dropping to a promotion in which he can be competitive. Pitolo let Darren Stewart earn his first ever submission win in his last fight, which is truly an accomplishment. In this fight, Pitolo will let Kansangany walk him down and back him up whilst swinging wildly, and will often end up with his back on the fence of the smaller octagon. Kansangany will touch him up throughout, perhaps mixing in takedowns as well, and will walk away with the win. I don't know if a finish comes, as Kasangany has been mostly a decision winner up to this point in his career, but he is the best value for a favorite on this card, and will be our first play of the night.
Other Fight Predictions
👊Sean Brady via decision over Christian Aguilera 👊
👊 Poly Viana via submission over Emily Whitmire 👊
👊 Zak Cummings via submission over Alessio Di Chirico 👊
👊 Mallory Martin via GNP over Hannah Cifers 👊
👊 Ion Cutelaba via KO over Magomed Ankalaev 👊
👊 Ricardo Lamas via KO over Bill Algeo 👊
👊 Anthony Smith via KO over Aleksandar Rakic 👊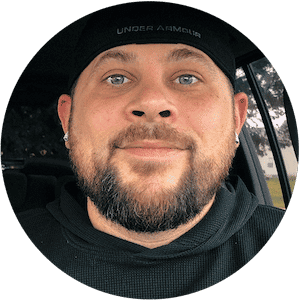 TJ Calkins
TJ Calkins was raised in a gambling loving household. He knew how to handicap horse races and follow line movements well before his tenth birthday. While sports betting remained a passion into adulthood, poker and Daily Fantasy Sports also became passions and remain as such today.