UFC Vegas 28 - Rozenstruick vs Sakai Predictions & More
June 3, 2021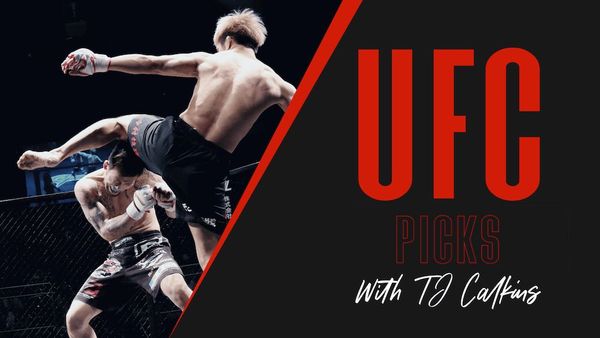 We are back after a one week hiatus for UFC Vegas 28. I hope everyone enjoyed their Memorial Day Weekend, but now we are back in business with a high volume Fight Night card.
UFC Vegas 28 features 14 fights, with the big men being in the spotlight. There are three heavyweight fights, including the main event and co-main event. The main event features Jair Rozenstruick taking on Augusto Sakai in a fight that could go either way. In the co-main event Walt Harris and Marcin Tybura square off in another well made fight.
The remainder of the card features a couple fighters with real ceilings. That includes Miguel Baeza in what is the people's main event. He will fight Santiago Ponzinibbio who will look for a bounce back after a putrid showing in his return from a layoff. Roman Dolidze is another fighter to watch, as his well rounded skill set will be a problem for Laureano Staropoli on late notice. More on both of these fights later.
We will not have a dedicated wager on the main event nor the co-main event. The reason we are sitting both of these fights out is essentially the same. In both fights we have a KO artist that will have to end the night early if they are to win, taking on fighters with different paths to victory, including judge's scorecards.
The main event will feature Jair Rozenstruick and Augusto Sakai both trying to avoid losing streaks. Sakai was finished on the mat very late in his last fight with Alistair Overeem. Rozenstruick was fully neutralized in his last fight with Ciryl Gane. We will see the same game plan we are accustomed to seeing from Rozenstruick. Low volume striking output, albeit with fight ending intentions on the shots he does throw. He is certainly quite capable of ending any fight he enters, all five of his UFC wins have come via KO. However, if and when that clean shot does not arrive for him, his two losses have been an ugly KO and a painfully bad performance in a decision loss. On the Sakai side, he is much busier striker that does not load up on his shots. He instead lands in greater volume and takes KO's only when they come available to him. He is also the better wrestler and grappler in this matchup. If we see any grappling, it will be from the Sakai side. With very clear paths to victory for each fighter, this is a fight best sat out.
The co-main event is quite similar to the main event. Walt Harris is the KO artist in this matchup, as all six of his UFC wins have by way of KO. His recent losses have come against much higher end competition, and this drop back down is a good one for him. Marcin Tybura has had a resurgence of late, rattling off four straight wins. This was after losing three of four fights via KO in 2018 and 2019, leading to very legitimate questions about the state of his chin. While Greg Hardy is the only truly heavy handed opponent he has fought on his win streak, the danger Harris presents in the striking will be his stiffest test since his last loss. Tybura does not bring the power element Harris does, but he is far more rounded. He will have wrestling and grappling to fall back on when it is needed. I also believe Tybura will have the better gas tank as the fight progresses. Again, with a clear and realistic path to victory for both fighters, this is a fight best sat out of from a betting perspective. That said, the +245 ITD line for Harris is a moderately attractive one, as a win for him will not be on the scorecards.
We will have four total wagers on this card, mostly on favorites whose line is not as wide as it reasonably should be. We also have a favorite that will find a KO on a last minute new opponent. Let's get to them.
Roman Dolidze -150 vs Laureano Starapoli
Fight is at 185 lbs and is +120 to end inside the distance.
Betting Pick: Dolidze -150
Miguel Baeza -120 vs Santiago Ponzinibbio
Fight is at 185 lbs and is -175 to end inside the distance.
Montana De La Rosa -270 vs Ariane Lipski
Fight is at 125 lbs and is +170 to end inside the distance.
Betting Pick: De La Rosa -270
Manon Fiorot-500 vs Tabatha Ricci
Fight is at 125 lbs and is -195 to end inside the distance.
👊 Augusto Sakai via decision over Jair Rozenstruick
👊 Walt Harris via KO over Marcin Tybura
👊 Gregory Rodrigues via KO over Dusko Todorovic
👊 Tom Breese via submission over Antonio Arroyo
👊 Ilir Latifi via decision over Tanner Boser
👊 Muslim Salikhov via KO over Francisco Trinaldo
👊 Makwan Amirkhani via decision over Kamuela Kirk
👊 Mason Jones via KO over Alan Patrick
👊 Youseff Zalal via decision over Sean Woodsen
👊 Jordan Leavitt via submission over Claudio Puelles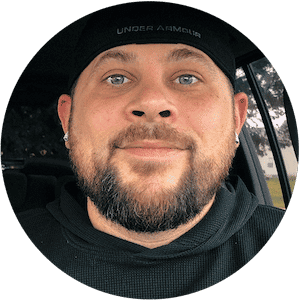 TJ Calkins
TJ Calkins was raised in a gambling loving household. He knew how to handicap horse races and follow line movements well before his tenth birthday. While sports betting remained a passion into adulthood, poker and Daily Fantasy Sports also became passions and remain as such today.