UFC Florida Betting Review
May 19, 2020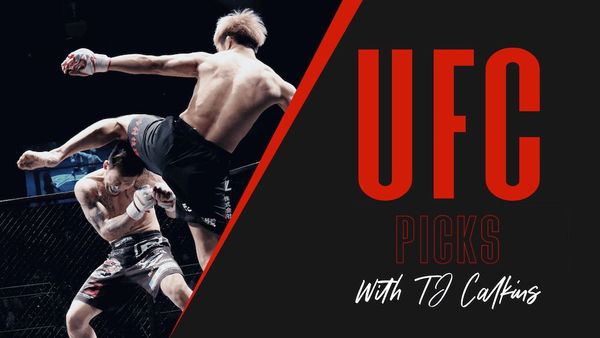 Saturday night brought us an action packed and fun card from beginning to end. We had a slightly successful night from a gambling perspective, but a recurring issue with MMA as a whole put something of a damper on the night. That is the lack of competence coming from the collective of judges. They are either lifelong boxing judges that simply don't know what they are watching when it comes to mixed martial arts, or, with at least some, I fear it's just a state of irreparable and overall incompetence.
Before diving into this mini rant, I want it to be clear the bets for this card were still slightly profitable and the judges incompetence did not affect our gambling outcomes in any way. This is not sour grapes about lost bets. The rant is solely based on wanting to see the right thing done for fans and for fighters whose livelihoods are too often in the hands of bumbling idiots.
If you want a laugh, go type Sal D'Amato in the search bar on Twitter to see how MMA fans feel about his judging of late.
Of our 11 fights on Saturday, we had five finishes, all of which pretty spectacular. We also had six fights go to the judges scorecards. Of the six, only one came without some level of controversy, and by my view and scorecards, only two were correct. Giga Chikadze's decision win over Irwin Rivera was without controversy and so lopsided no judge had any choice but to make the correct call. I also scored the 1st and 3rd rounds for Claudia Gadelha, as did the two judges not named Sal D'Amato. If you want a laugh, go type Sal D'Amato in the search bar on Twitter to see how MMA fans feel about his judging of late. He's not the only culprit to be sure, but he is the most common culprit. I also scored a decision for Anders over Jotko, but that view is admittedly quite arguable and can concede scoring it the other way is easily in the realm of possibility to be sure. Now we get to the robberies.
The first robbery was of Darren "The Damage" Elkins against Nate Landwehr. Elkins has as much scar tissue on his face as a human can possess, and bleeds profusely in every fight. This is a known fact and inarguable. The Damage is one of the most fitting nicknames we will ever see. He was opened by a head butt in the first round and bled the entirety of the fight. Apparently these optics were too much for any judge to score the fight reasonably, and despite Elkins clearly winning the 1st and 3rd rounds with round 2 being the closest round (I scored round 2 for Landwehr), we got two dolts (including D'Amato) scoring it 30-27 for Landwehr with the remaining card being 29-28 for Landwehr. While not scoring Round 3 for Elkins is very bad, not scoring Round 1 for him is as egregious as a scored round gets.
The next true robbery came with the judges gifting Song Yadong the decision over Marlon Vera. All three judges scored it 29-28 for Yadong, with the first round being the mistake for all three (again, including D'Amato). Vera landed both the higher percentage and volume of strikes, and it was abundantly clear. Any reasonable card would have read 29-28 for Vera, giving him rounds 1 and 3.
The last true robbery, and the most egregious of the night came in the judges gifting Dan Ige a split decision win over Edson Barbosa. The decision is an injustice that Barbosa's camp has already tried to appeal and have called upon the promotion to rightly pay Barbosa his win purse. Ige was game against a superior striker and he did win Round 3 without contention. The problem is he clearly did not win Rounds 1 or 2 and two judges made the most egregious mistake of gifting him Round 2 (Guess who? D'Amato again).
The judging on the card was so bad, that some of the most known and read MMA writers out there that generally avoid jumping into contentious topics, have already posted articles on the broken system of MMA judging, and a call for reform. Even if it is simple as educating boxing judges on what should be deemed successful in MMA, this card should be a wake up call just a week after the robbery of Cowboy Cerrone against Anthony Pettis.
Okay, rant over, on to the results.
All three of our straight up plays came in, and all three won via impressive finish.
Rodrigo Nascimento owned all facets of his fight with Don'Tale Mayes, and as expected, took the back for a rear naked choke finish in the second round.
Kevin Holland came in motivated and ended Hernandez via strikes in just 39 seconds, starting with a nasty knee to the body and pouring it on from there.
Miguel Baeza survived the inside pressure from legend Matt Brown early to ultimately break and KO him in the second round.
Sadly Mike Davis had to pull out of his fight with Giga Chikadze and even at -215, was severely underpriced.
We had three underdog punt plays at +300 or better, all of which fell short.
We already discussed Vera being robbed of a decision. Where I was very incorrect was in my assumption that Vera couldn't win a decision and a win could only come via a finish at +320, which obviously did not come.
Eryk Anders chose to clinch often with Jotko, and simply did not test the chin in the manner he should have. That being said, the +320 for a KO fell short of fruition.
Claudia Gadehla got the win over Angela Hill, but aside from a minute plus work on the floor to close the first round, the submission at +600 never truly got a chance to materialize.
We were 3-3 on the card for just a tiny amount of profit.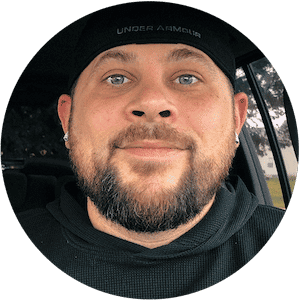 TJ Calkins
TJ Calkins was raised in a gambling loving household. He knew how to handicap horse races and follow line movements well before his tenth birthday. While sports betting remained a passion into adulthood, poker and Daily Fantasy Sports also became passions and remain as such today.