UFC Fight Night On ESPN in Jacksonville, May 13
May 10, 2020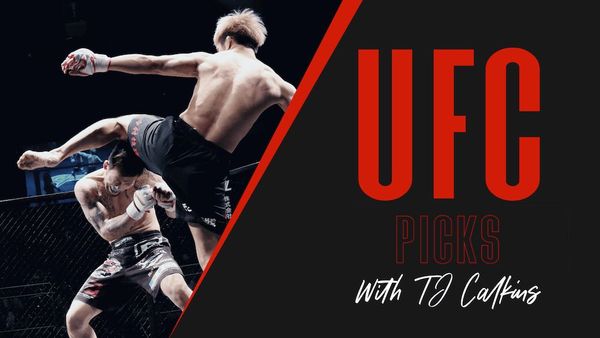 With the pandemic pushing back and cancelling a handful of cards, the first steps to correcting are the scheduled pair of cards in Jacksonville that will take place in Jacksonville the week following UFC 249. This particular piece will be dedicated to the 11 fight card scheduled for Wednesday, May 13th on ESPN, but there is additionally another 11 fight card for Saturday, May 16th as well so keep an eye out for the next piece on that card.
In terms of fight night cards, neither the Wednesday or Saturday card would be one to become overly excited about viewing, particularly the Wednesday card. But we are living in something of a new world now. EVERY card is something to be excited for, given the lack of sporting events as a whole in the US.
This card is headlined by a fun light heavyweight matchup that will see Anthony Smith attempt to regain true contender status as he is matched up with vet Glover Texeira. The remainder of the card has some fun fights, but none that have any real impact at the top of any weight class. Let's get to the fights and bets.
Omar Morales -175 vs Gabriel Benitez
Betting Play: Morales -175
Fight is at 155 lbs and is +150 to end inside the distance.
Benitez is moving up a weight class here, and that is somewhat alarming for him given the state of the world. The only thing that makes sense for this movement is an inability to train properly and to cut weight properly. Additionally with the move up, he will be at a 2" height and 3" reach advantage and will be at a striking disadvantage to Morales. The strength of Morales game is kicks at all levels, which is probably the strength of Benitez striking game as well, and if we get a kickboxing fight at range, Morales will run away with this one and could find a finish. It should also be noted Benitez has never beaten an opponent still on the UFC roster despite debuting in 2014, and the weight class move is an added factor as well. The worry on the Morales play is despite being 34 years old, he is still young in his career and has just nine fights, but he has won them all.
We simply don't know what he offers in the grappling realm, and is an unknown but is still a very sound play at less than 2 to 1 in this matchup.
Chase Sherman -150 vs Ike Villanueva
Betting Play: Sherman -150
Fight is at heavyweight and is -320 to end inside the distance.
Sherman was cut from the UFC for performance reasons, only to be re-signed to take on… a debuting fighter coming up from light heavyweight to make his heavyweight debut? Sheesh, I guess this is the type of thing that happens when we scramble to put together two cards in four days. As you'd expect, Sherman is much larger. He will have a 2" height and 5.5" reach advantage and will be much stronger and thicker. Villanueva isn't helpless at 205 and has found KO's but this weight class move is just so huge it can't be understated. Sherman, for his limitations, does have a chin and is the better of two poor grapplers. If Villanueva is unable to stop Sherman in the first round, he will get rolled over late and leg kicks could play a massive factor in favor of Sherman with the length advantage.
The line is simply not wide enough here. If you want a hedge, the path to victory for Villanueva is solely in a first round KO, and that sits at +400, but Sherman is the dedicated play.
Hunter Azure -175 vs Brian Kelleher
Fight is at 135 lbs and is +135 to end inside the distance.
Azure is a larger bantamweight than Kelleher and will have a 2" height and massive 6.5" reach advantage. This will set up well for his game plan to smash leg kicks early and compromise his opponents leg early. At this point in Kelleher's career, we know who he is. He will be a career undercard fighter who is willing to brawl, but is very hittable. Perhaps the best strength to his game are his front chokes which has accounted for two of his last four wins, including his last fight which snapped a two fight losing streak in which he was finished both times. Kelleher will likely end up having to attack grappling in a desperate fashion in this one as he is picked apart at range and sees his leg compromised early.
While Kelleher is the better and more dangerous fighter if the fight hits the mat, he is certainly not the better wrestler here and it simply sets up as an unfortunate matchup for him. Take Azure to remain undefeated in this one.
Sijara Eubanks -380 vs Sarah Moras
Fight is at 135 lbs and is +170 to end inside the distance.
This is a rough fight. Eubanks is on a two fight skid, bringing her to 4-4 as a whole. We are going to see both fighters look to grapple and Eubanks should cruise, but she is wildly untrustworthy and not remotely in play at a nearly 4 to 1 price to tag.
Sit this one out and make dinner during the fight.
No plays
Michael Johnson pickem vs Thiago Moises
Fight is at 155 lbs and is +145 to end inside the distance.
Vet Michael Johnson returns to lightweight after an ugly featherweight run, and draws an opponent that will be a true litmus test as to what he's truly got left in the tank. If Johnson is willing to pressure in the striking department, he should have huge success, but sitting back patiently is not recommended for him in this one. He will also be at a grapping disadvantage so he should just look to lead the dance striking.
With Johnson's form being a huge question mark, we have to sit this close fight out, but the lean is towards Johnson.
No plays
Phillipe Lins -155 vs Andrei Arlovski
Fight is at heavyweight and is -170 to end inside the distance.
Lins is making his debut and you may recognize his name from winning a million dollars in the PFL heavyweight tournament in 2018. He takes on the ultimate grizzled vet in Andrei Arlovski. I am certainly sitting this fight out for a massive specific reason. These fighters both train at ATT and they clearly both think they know something about the other to make each accept the fight.
Arlovski is much larger and has massive experience and is by far the biggest test of Lins career. In a dog or pass spot, sit this one out.
No Plays
Marvin Vettori -175 vs Karl Roberson
Fight is at 185 lbs and is -175 to end inside the distance.
Vettori is a tough and technical striker, but not one with power and he should be looking to clinch and grapple at every turn in this one. Roberson is simply more dangerous in the striking department. He has shown a sound leg kicking game and certainly has a big power advantage and will want to keep it on the feet. Vettori, as mentioned, will be looking for the opposite and certainly has a more refined grappling skill set. This fight will be a battle of wills to force the fight to take place in the preferred realm for each fighter and one to sit out of.
If forcing a play my lean would be to Roberson with the underdog price tag.
No Plays
Ricky Simon -175 vs Ray Borg
Fight is at 135 lbs and is +200 to end inside the distance.
Simon has a wrestling background and is much larger than Borg, and this is quite a favorable matchup for him. Borg only has one effective approach and that is grapple and control and he won't be able to find success in those departments in this one. Simon has 2" of height and a ridiculous 7" of reach at 135 lbs and this will assist him in both the striking and grappling departments.
Simon is the perfect opponent to fully neutralize Borg's game plan and should cruise in a stylistic delight.
Alexander Hernandez -120 vs Drew Dober
Fight is at 155 lbs and is -105 to end inside the distance.
After Hernandez debuted with a 42 second KO of Beneil Dariush, it appeared we might have a high end exciting prospect. Despite going 2-1 in his fights since, we still haven't seen much of that level of excitement. He will have a grappling advantage over Dober in this fight and truly will be a submission threat if Dober obliges. Conversely, if Hernandez wants to come out and immediately brawl, he could just as easily be slept by Dober in the first round.
This fight is as tight as the line suggests and is one that I'll be glued to the TV for, but won't be wagering on.
No plays
Ovince Saint Preaux -145 vs Ben Rothwell
Fight is at heavyweight and is -175 to end inside the distance.
This is a really crazy fight. OSP is moving up to heavyweight and has always been quite a large light heavyweight, and will at least somewhat rival Rothwell in size in this move. Rothwell is a shell of his former self at this point in his career, but is still tough as nails with a big chin. The question mark on him is whether he still has the power to sleep his opponents and we should see that question mark tested in this fight. OSP has had much more success grappling than striking recently but will have real issues taking down the larger man in Rothwell.
Both fighters are not nearly what they used to be, and this fight offers more questions than answers and one to sit out of.
No Plays
Anthony Smith -175 vs Glover Texeira
Fight is five rounds at 205 lbs and is -300 to end inside the distance.
Smith gets another main event and looks to get back on track and move towards another title shot. This one comes against Glover Texeira, who is now 40 years old but is not washed. Glover will have a grappling and BJJ advantage over most opponents, and that will hold true in this one and Smith will be in trouble if he allows the fight to hit the floor even once. The path for Smith is to strike and swarm and overwhelm the older fighter. Smith will need to force his will in this one and keep the striking activity high. If he lets the pace of this fight drag and/or lets any grappling exchanges take place, he will be in for a rude awakening and a poor game plan will be exposed.
In a dog or pass spot, I'm going to pass as Smith could just swarm with strikes and end this fight quickly. I will however be excited to watch.
No Plays
Strong presence in US
Wide range of betting options
Generous bonus offers
Get $1000 bonus
Great promotions
Best Multi interface platform
Easy registration process
Get $1000 bonus
One of the Largest Gambling Sites in the US
Offers Casino, Sportsbook & DFS
Great Promotions
Get $1000 bonus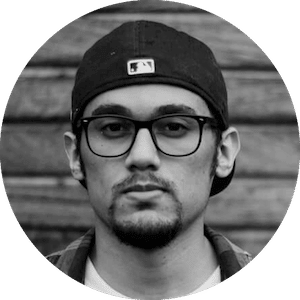 Gus Anderson
Gus Anderson is a gambling wizard. As a kid he dreamt about becoming a Tennis, Hockey and Golf professional but ended up as a gambling professional with focus on both sports & casino.