UFC Fight Island 6 – Ortega vs Korean Zombie betting picks and predictions
October 15, 2020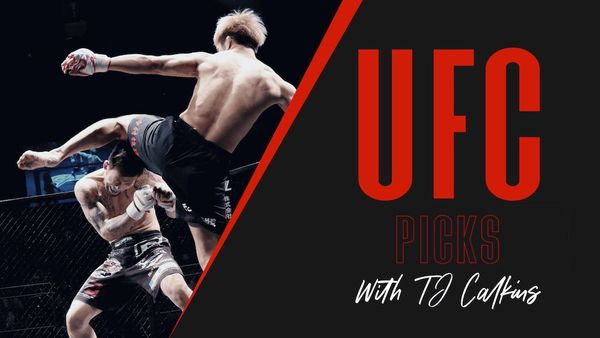 After last week's card delivered in a huge way, this card projects to be completely on par with last week's. While it is a bummer we lost Ciryl Gane in the co main event, there is still plenty of fun fights and we still have 11 of them, despite losing the heavyweight bout. Read last week's Fight Island 5 review.
We will have four dedicated UFC picks this week, but we are absent a play in the main event, so I wanted to touch on that fight before diving into the plays.
This weeks picks. Keep reading for thoughts on the main event and full betting play analysis.
| Fight | Betting Play |
| --- | --- |
| Jessica Andrade -150 vs Katlyn Chookagian | Andrade -150 |
| Jim Crute -340 vs Modestas Bukauskas | Crute ITD -170 |
| James Krause -160 vs Claudio Silva | Silva +140 |
| Junyong Park -260 vs John Phillips | Phillips ITD +310 |
Brian Ortega vs Chan Sung Jung aka the Korean Zombie
At long last, we get Brian Ortega vs Chan Sung Jung aka the Korean Zombie. Dana White has come out and said unequivocally that this fight is a number one contender matchup. I am a huge fan of Brian Ortega, even more so than I am of Zombie, but this fight presents stylistic problems for Ortega that I am quite skeptical he can overcome. While Ortega is better than essentially everyone in the BJJ game at featherweight, he still has issues getting fights to the floor where he can put his skill set to work. Instead, he often chooses to box and attack front chokes when they become available, and in this fight that means a great deal of boxing. The problem therein for Ortega is Zombie is a better and more powerful striker. As Ortega pressures, Zombie will be sitting with the counter game ready to fly. Ortega won't eat as many strikes as he did in the Max Holloway fight, but he will wear the damage just the same and Zombie carries more power than Holloway does.
Now, despite having the striking be a likely problem for Ortega, he does have the great equalizer in his jitz game. It doesn't take pure wrestling for fights to hit the mat, and trips, slips and guard pulls are all options on that side of things. Zombie is quite a competent grappler himself, but I can assure you he wants no part of the Ortega ground game, whether top side or off his back, and will do everything in his power to avoid it.
Another key for Ortega is what improvements he has made with his new team. He cleaned house after being demolished in the title shot against Holloway. He's not switched to the best training center or team in the world, but the Huntington Beach Ultimate Training Center has the likes of TJ Dillashaw and Cub Swanson, and certainly can't make things worse than they were for Ortega.
With all the factors at play and a nearly 2:1 price tag for Zombie, it's best to sit out this one. I am picking Zombie to win, but am not confident enough to lay the odds on it.
Jessica Andrade -150 vs Katlyn Chookagian
Betting Play: Andrade -150
Fight is at 125 lbs and is +165 to end inside the distance.
Jessica Andrade makes the move up to flyweight, and it is one that likely helps her in the long run. She already had fun power at 115 and that will only be accentuated at 125, but it should help her durability and the drain of the tough weight cuts she faced. Now, she has an odd body type for 125, standing just 5'1" tall with a 62" reach. For reference, she will be at an 8" height and 6" reach disadvantage in this fight. No matter, she has no issues bulldogging forward and forcing her way into the pocket to exchange. She also attacks takedowns, and more specifically slams which have become something of her calling card, and she should have success in that area in this fight. Katlyn Chookagian isn't a helpless grappler by any means, but has defended just half of takedown attempts in the UFC and has shown her game off her back is a spot that can be exploited by higher end fighters. Andrade on top could be a huge problem for Chookagian.
In the stand up, Chookagian throws many strikes at the thin air and likes to keep range without ever really thinking of finishing fights. To say she is a point fighter would be an understatement, as she enters the octagon with the sole thought of how to look better to the judges. She will try to keep range but Andrade is not a fighter that accepts that, and will bully her way inside and force action, something Chookagian generally doesn't enjoy. I mentioned Andrade should have improved durability at 125, but that is unlikely to come into play in this fight in any event. Chookagain simply doesn't bring a power element that has been the downfall of Andrade in the past.
We will see one fighter come in trying to score points while the other comes in looking to drop damage and seeking a finish. I want the fighter looking to fight and the one unafraid of a hard fight, and that is Andrade. I think she puts damage on Chookagain and wins rounds with top control and activity. I am unsure if a finish comes or not, but at a friendly -150, Andrade flat is the avenue of attack.
Jim Crute -340 vs Modestas Bukauskas
Betting Play: Crute ITD -170
Fight is at 205 lbs and is -380 to end inside the distance.
If you recall Modestas Bukauskas' UFC debut, you will remember the comical and tilting stoppage of the fight in between the first and second rounds. His opponent, Andreas Michilidis, ate some big elbows in the clinch while attempting a takedown to close out the round. He was frustrated and maybe a bit dazed as the round ended, but he was not even close to being out of the fight. He leaned back against the cage momentarily, but when he leaned forward and then back again to get up, he learned the portion of the cage he was leaning on was actually the door. In the moment that he leaned forward, someone opened the cage door, and when he leaned back again, the door was open and he half way fell out of the cage. That was enough for the ref to call the fight, which gives Bukauskas a win, but one with an asterisk. Overall, Bukauskas has decent striking, and will be at only a slight disadvantage to Jim Crute on the feet, but Crute has an absolute path to victory that will bring little to no resistance. Bukauskas is not a strong grappler, and Crute will be absolutely dominant in that department. Once Crute starts wrestling and the fight hits the mat, Bukauskas will offer no resistance. Crute is a legit BJJ black belt and Bukauskas is a subpar grappler overall, and that is where the fight will be decided, and I believe decided quickly. Crute will quickly cinch a submission, my best guess is an arm triangle, and likely have an easy day at the office while taking no damage. Unfortunately at the time of this writing we have no betting line for Crute via submission, but we do have the -170 ITD line, and that brings enough value to attack in that fashion. Take Crute to tap out Bukauskas, likely in Round 1.
James Krause -160 vs Claudio Silva
Fight is at 170 lbs and is -125 to end inside the distance.
These are two fighters I am quite likely to bet on every time they fight, and I am a fan of James Krause, but this betting line is absolutely disrespectful to Claudio Silva. Silva, at 38 years old, is still undefeated in MMA, including a 5-0 mark in the UFC with a win over Leon Edwards. He is an elite BJJ fighter who knows how to translate that skill set to MMA. His wrestling is aggressive and diverse and wills fights ti the mat. His striking is extremely heavy and without regard for allowing takedowns because he would welcome that outcome. There are few to no opponents who would have an advantage on the mat against Silva.
Krause is also a complete fighter, but I am unsure which area the oddsmakers and bettors believe he has an advantage in this particular matchup to set him as a favorite. The one advantage I would give Krause that is not necessarily a skill set area, and that is with gas tank. Silva has showed he can tire, but knows how to stay in fights late and stay safe once that happens. Perhaps Krause's biggest weak spot is struggling with pressure and that is a stylistic nightmare in this matchup. Silva will win rounds with top control, but the fight really could not last long enough for judges to matter. Silva's submissions are lightning and high end, and I think a Silva submission is the most likely outcome.
At the time of this writing, we do not have any prop lines on Silva, particularly not via submission. With that being the case, a flat play +140 is a very nice value, but keep an eye out for submission props. Anything at +300 or above would be worth a play as well.
Junyong Park -260 vs John Phillips
Betting Play: Phillips ITD +310
Fight is at 185 lbs and is -195 to end inside the distance.
This is an interestingly lined fight, as Park certainly has more paths to victory, but as we always have with John Phillips, there is one glaring path on his side. While Phillips is not a volume striker nor is he a solid grappler by any means, but he does have that one shot KO power. Make no mistake, Park is the more technical striker, he will put out more volume, and has worked on his own grappling and gotten it to a somewhat competent point. He will win this fight if it gets to the judge's scorecards. The issue for Park is, he likes to box and is far too willing to exchange to remain safe in a matchup with a fighter like Phillips. There is a reason Phillips opponents like to get him the mat, and that is because it gets them out of danger. Park will likely be able to do so as the fight progresses, but it is a huge question as to whether he will be able to do so in the first round. Any boxing exchange is putting Park at risk of being slept and I think we see multiple said exchanges in that first round. With the Phillips ITD line sitting at +310 and that essentially being his only path to victory, but one that is not unlikely, we get a nice plus figure value on that prop. While I think it is slightly more likely Park wins the fight, the over 3:1 value on a Phillips kill shot is a value I want to attack.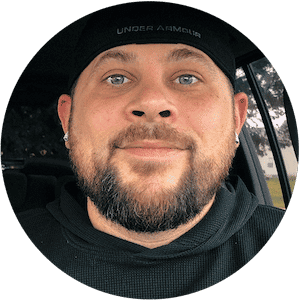 TJ Calkins
TJ Calkins was raised in a gambling loving household. He knew how to handicap horse races and follow line movements well before his tenth birthday. While sports betting remained a passion into adulthood, poker and Daily Fantasy Sports also became passions and remain as such today.