UFC Fight Island 5 – Sandhagen vs Moraes betting picks and predictions
October 7, 2020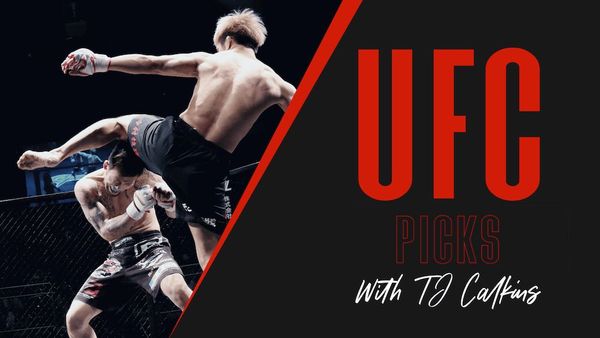 Thanks for stopping back for the goods on the fifth installment of the Fight Island Fight Night series. This card is packed with both quality and quantity, we have 13 fights with some very sound matchmaking, and additionally have the last eight fights on the card with a minus figure to end inside the distance. This is an improvement over last week's card, that lacked name value and, especially in the co-main event portion lacked entertainment value as well. Look for any worries like that to be remedied by this card and only continue to grow. Next week's fight night is headlined by the much anticipated Zombie vs Ortega scrap and the following week ends our wait for UFC 254 and the Gaethje vs Khabib unification of the lightweight titles.
This weeks picks. Keep reading for full analysis on each fight.
| Fight | Betting Play |
| --- | --- |
| Cory Sandhagen vs Marlon Moraes | Sandhagen -140 |
| Edson Barboza vs Makwan Amirkhani | Barboza ITD +115 |
| Ben Rothwell vs Marcin Tybura | Rothwell ITD +170 |
| Tom Aspinall vs Alan Baudot | Aspinall ITD -240 |
| Tom Breese vs KB Bhullar | Breese ITD +175 |
| Rodrigo Nascimento vs Chris Daukaus | Nascimento ITD -150 |
Last week was a poor one from a betting perspective. The dedicated plays went just 1-3, let's review them.
❌ Loss – Irene Aldana +100
This fight was an absolute massacre, and not in the way envisioned. Holm and her corner put together a masterful game plan that was executed perfectly and Aldana and her team simply had no answer but to chase. Holm's circular movement was never cut off properly, only chased, and Aldana's corner was no help. Each round was essentially a replay of the previous one. Aldana blamed herself in post fight comments but the reality is she should be looking at her team as at least an equal culprit for the loss.
❌ Loss – Yorgan de Castro ITD -105
It was a pretty safe assumption that Felipe was going to get his lead leg chewed up, but coaching won the day in this fight as well. Felipe came out blatantly and obviously showing that he was going to check the calf kicks, and de Castro was somewhat gun shy the whole way. What developed was an ugly and sloppy heavyweight snoozer that saw Felipe win on the scorecards.
❌ Loss – Charles Jourdain ITD -140
This fight was going to plan until Cuilbao landed a stiff punch late in the first round that dropped Jourdain. Jourdain came back and was pressing to finish the fight, but simply could not get the job done before the final bell.
✅ Win – Loma Lookboonmee -140
This was our one bet of the night that went fully to plan. Loma was simply the better striker and better fighter and walked away with an easy decision win.
The 1-3 night cost us 2.45 units and brings us to 52-43 for +33.40 units on the year.
On to this week's bets, we will have a better week this week!
Cory Sandhagen -140 vs Marlon Moraes
Betting Play: Sandhagen -140
Fight is five rounds at 135 lbs and is -190 to end inside the distance.
After staring at the words "Holm vs Aldana" for a week last week, I am stoked for this main event. It is a banger of a fight to make and a big step up from last week. This fight will put a fairly straightforward pecking order for shots at Petr Yan's title in place at bantamweight. Sandhagen lost to Aljamain Sterling in his last fight and the line for the title shot starts with him. Marlon Moraes "won" a decision against Jose Aldo in his last fight, but the promotion made it clear they did not agree with that outcome when they gave Aldo the title shot ahead of Moraes.
Despite this fight being an exciting one, it will only take a round or two to essentially know which way the fight will go. I believe Moraes has just that 1-2 round window to win this fight, and if he is unable to, we will progressively see a lopsided runaway on the Sandhagen side.
Moraes has advantages in this matchup. He is a more powerful and more technical striker, and certainly brings that fight ending ability in the early portion of his fights. His kicks are quite dangerous, and he really doesn't need idea distance to set them up, and Sandhagen will have to be hyper aware of those, particularly in the first and probably the second round. Moraes is also the better grappler in this matchup, but that advantage is unlikely to be pressed. He would likely be able to land a takedown or two in this fight, but I feel he is more likely to secure a finish while standing than on the floor, and being on the floor would drain his gas tank even more so, which would be making an existing problem larger.
We talked about the areas where Moraes holds an advantage, but there are even more areas for Sandhagen. He is considerably longer than Moraes, pumps out far more volume and does very well to control distance and use his reach to continuously touch his opponents. He seems to have an endless gas tank and motor as well, and that is what will push Sandhagen over the edge later in this fight. We have seen Moraes slow down considerably as his fights progressed in the past, and the pace of Sandhagen could see that come to fruition sooner than later in this one. While Sandhagen does not have the one shot fight ending ability that Moraes does, he is quite capable of finishing fights via attrition, and I think that is the most likely outcome in the later stages of this fight. He could also win a lopsided decision as he runs away with the fight in the later portion.
With the flat line being just -140 on Sandhagen, and covering all avenues of victory, that is the prudent side and play for this fight. We will be on pins and needles watching the first couple rounds while Moraes is dangerous, but once he makes it through, we can sit back and enjoy the remainder and the Sandhagen win.
Edson Barboza -265 vs Makwan Amirkhani
Betting Play: Barboza ITD +115
Fight is at 145 lbs and is -170 to end inside the distance.
This will be the third attempt by the promotion to increase the level of competition for grappling specialist Makwan Amirkhani. The first two attempts ended with Amirkhani losses in 2017 to Arnold Allen and in 2019 to Shane Burgos via KO. I feel like we have seen this movie before and we are in for the third installment in the matchup with Edson Barboza.
When looking back at Barboza's last fight, and how terribly he was robbed by the judges against Dan Ige, being forced to step down a level to take a fight like this at 34 years old is somewhat maddening. Particularly when we saw Ige get elevated to a Fight Night main event, where was soundly beaten by Calvin Kattar. Can anyone make an argument that Barboza vs Kattar would not have been a better fight?
Alas, the matchup is what it is, and we get a value play on it. Amirkhani is not a helpless striker, but if we ran 100 iterations of him vs Barboza in a kickboxing contest, it feels certain Barboza would win all 100. The power and precision of the kicks at all levels that Barboza brings is simply something Amirkhani will not have an answer for. Amirkhani is a grappler and that will always be his avenue to victory, but that is problematic in this particular matchup. The issues facing Amirkhani in the grappling realm are three pronged. The first is the takedown defense of Barboza. It is absolutely stout, and I see the vast majority of shots being defended. The second is the ability to scramble and not accept the takedown from Barboza. He can return to his feet even if takedowns are surrendered. The third is the level of grappler Barboza is. He is not a Danny Henry or a Chris Fishgold and will not surrender an anaconda choke like the lower level opponents allowed Amirkhani to do in the past.
All of this makes me believe the stand up portion of the fight will dictate the winner, and that is an absolute clear and obvious advantage to Barboza. If an when Barboza compromises the lead leg of Amirkhani as he masterfully does, Barboza will continue to touch every level with power until the finish comes. With his ITD line being a plus figure, that is the absolute value play as the flat line is approaching 3:1. KO is the most likely avenue, but with only a negligible difference from the ITD line of +115, we will opt for the ITD play on Barboza.
Ben Rothwell -160 vs Marcin Tybura
Betting Play: Rothwell ITD +170
Fight is at heavyweight and is -105 to end inside the distance.
This is a fight that I believe is inappropriately lined, and giving too much credit to a fighter on a two fight win streak? Which one you might ask, as they are both enjoying the two fight winning streak. The answer is too much credit is being given to Marcin Tybura and his shot chin. He has won two fights against lower level competition that has no semblance of the power that Rothwell still brings, despite being a mitigated version of his former self. The last three fights that Tybura has taken against strikers with any real pop in their hands, have all ended via KO due to punches. Those three fighters were Augusto Sakai, Shamil Abdurakhimov and Derrick Lewis. Of those fighters with Rothwell added to the list, the Rothwell matchup may be the worst stylistically for Tybura. Tybura has a propensity for being backed up and allowing himself to be trapped on the fence. Rothwell loves to pressure and walk down his opponents until their back hits the fence and then let his hands go. It is an absolute nightmare scenario for Tybura, who will have to completely break his tendencies if he's to survive this one with the clearly compromised chin he now possesses.
Playing devil's advocate, there are a couple paths to victory for Tybura. The first is landing a flush head kick, that is, well, a low percentage outcome. The more realistic is wrestling and winning the fight via top control. This is the more likely scenario and the area Rothwell will need to be aware of. Rothwell isn't a fighter that overplays the pressure and does so intelligently, so he shouldn't put himself in spots where he will allow clean shots for Tybura. Even if he does, we have seen some nasty front chokes from Rothwell in the past. These include something of just a five finger guillotine that is generally just used to control position, but Rothwell has ended fights with it previously. This is certainly a wild card if there are grappling exchanges in this fight.
All in all, Rothwell's hands should own the striking and end the fight as Tybura crumbles against the fence. With the front chokes also being in play, the Rothwell ITD line of +170 is the method of attack for this fight, as it covers both KO and sub.
Tom Aspinall -570 vs Alan Baudot
Betting Play: Aspinall ITD -240
Fight is at heavyweight and is -490 to end inside the distance.
This is rightfully the widest line on the card and one we can't play flat, but one we can play. Tom Aspinall has a very well rounded skill set and the promotion seems to be very high on him, as they should be. They are properly bringing him along slowly and giving him something of a lay up fight with this matchup. Aspinall has crisp boxing, ample power and a complete grappling skill set. In the matchup with Baudot, a light heavyweight with no track record to speak of, the advantages will be across the board. While Baudot may put up resistance in the striking exchanges, he is overmatched in that department, but not fully helpless. Where he will be completely helpless in this fight is on the floor, as he has shown absolutely nothing off his back. Aspinall would cut through him like a hot knife through butter and secure a finish on the floor not long after the fight got there. While I don't mind seeing Aspinall strike and win via KO, I want to see him put his grappling skill set on display in this one. Either way, we have something of a foregone conclusion in this fight, and despite the -490 price tag for the fight to end ITD, the nearly 6:1 favorite is set just -240 to win ITD. This is absolutely a screaming value and a play to sit back and enjoy as we get a finish from a heavyweight who is likely to challenge for the belt one day.
Tom Breese -260 vs KB Bhullar
Betting Play: Breese ITD +175
Fight is at 185 lbs and is -120 to end inside the distance.
I see this fight as another one that is improperly lined. Tom Breese is the fifth largest favorite on the card, but given the matchups, I believe he should have a larger line than all but Aspinall. There is likely two reasons for the short line. The first is Breese's previous struggle with anxiety, which I believe is a non factor once he walks into the octagon. The second is his last fight, a lopsided loss to high end Brendan Allen. While there is no shame in losing to Allen, the debuting KB Bhullar has shown me nothing to make me believe he is UFC caliber, and a matchup with a fellow debutant would have been preferable to being thrown at a vet with a complete skill set and finishing ability.
Bhullar's striking is counter based, and he does not throw significant volume. The problem for him, is he is a counter striker that is wildly hittable. The boxing of Breese will, simply put, touch up and hurt Bhullar early and often. I think we see a starching in the stand up portion of this fight.
The hole in Breese's game has long been his takedown defense. He is a BJJ black belt and perfectly comfortable on the floor, but he certainly allows himself to be grounded too often. I don't know that Bhullar will be able to get through the boxing range at any point in this matchup, but that would dbe an area of concern for Breese.
As a whole, we will see an overmatched debutant get his bell rung before being finished, mist likely via KO, and we get another very attractive ITD line on Breese. It sits at +175 and is an insane value and the absolute avenue of attack in this fight.
Rodrigo Nascimento -270 vs Chris Daukaus
Betting Play: Nascimento ITD -150
Fight is at heavyweight and is -510 to end inside the distance.
This heavyweight scrap is one featuring two fighters making their second octagon walk, and two fighters that we cashed on ITD in their respective debuts. On the Daukaus side, there is a brief path to victory early in the fight, and that is for him to win via KO, and before the fight hits the floor. He is a sound enough striker with sound enough power that he can't be completely swept aside, but he is at some large disadvantages in this matchup. Nascimento is also a sound enough striker with pop, but he brings a much more diverse skill set. Nascimento will have a massive advantage on the floor, and should look to take the fight there just as early and often as possible. A submission is sure to follow a takedown. Nascimento will also have a pretty large cardio advantage, as I would label the Daukaus gas tank as lasting just a single round. Daukaus may be able to survive a takedown in Round 1, but will be helpless any time after. This line is probably not quite wide enough, but we are not going to see the judges involved in this one. Additionally, Nascimento is just -150 to win ITD, and we get another screaming value when pivoting from the flat line to the ITD line. The most likely outcome is a Nascimento sub, but we cannot rule out KO either, so ITD at -150 is the play. If you are hedging or are in love with Daukaus, in this matchup, the only avenue of victory is first round KO, and that outcome sits at +800 where available.
👊Dricus Du Plessis via decision over Markus Perez👊
👊Youseff Zalal via KO over Ilia Topuria👊
👊Impa Kansanganay via decision over Joaquin Buckley👊
👊Ali Alqaisi via decision over Tony Kelley👊
👊Omar Morales via sub over Giga Chikadze👊
👊Stephanie Egger via decision over Tracy Cortez (Egger was going to be a value based play when she at +200 and higher, but the public caught on and bet this one down)
👊Tagir Ulanbekov via decision over Bruno Silva👊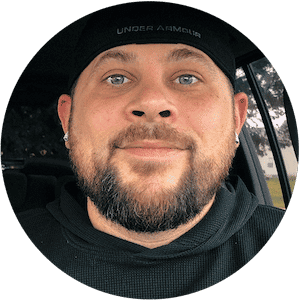 TJ Calkins
TJ Calkins was raised in a gambling loving household. He knew how to handicap horse races and follow line movements well before his tenth birthday. While sports betting remained a passion into adulthood, poker and Daily Fantasy Sports also became passions and remain as such today.