UFC Fight Island 5 Review
October 12, 2020
Boy did this card deliver. We had fantastic action, a KO of the year candidate, and we did profit, but not at the level hoped. Let's dive into our bets from last week.
❌ Loss – Nascimento ITD -150
This is one of the rare losses where we completely understand how and why, and is also one where anyone reading deeply into the hedging advice did better than they would have on the play itself. I liked Nascimento plenty enough to make him a dedicated play, but was quite clear that Daukaus had a one round window to win via KO… and he took full advantage. The +800 Daukaus KO in Round 1 was the winning ticket. He finished the fight in just 45 seconds and before Nascimento could get anything going or take advantage of the grappling and gas advantages.
✅ Win – Breese ITD +175
Sometimes, the level of correctness in a play transcends normal levels of correct, and that was the case in this one. I said Breese should be the second largest favorite on the card and that his debuting opponent was easily hurt and nowhere near the level of Breese. Well, that rang as true as an assessment could, as Breese knocked Bhullar out WITH A JAB in the first two minutes of the fight. It was amazing to watch.
✅ Win – Aspinall ITD -240
This was another easy money spot. Aspinall landed a takedown about a minute in, and Baudot was absolutely helpless. No submission was needed as there was no answer for the ground and pound from Aspinall, earning the stoppage a minute and a half in.
❌ Loss – Rothwell ITD +170
I thought Rothwell would land early and get a stoppage, but only one of the two came to fruition. Tybura's chin issues did not come into play, despite Rothwell landing 46 significant strikes in the first round, including 38 to the head. I am still shocked Tybura was essentially unaffected and despite noting the power loss in the 2020 version of Rothwell, I was not properly accounting for just how much. Tybura came back to win the later portion of the fight, and get the nod on the judge's scorecards.
❌ Loss – Barboza ITD +115
This one was the one loss on the evening that truly stung. We saw exactly what we expected from Barboza, owning the standup portion of the fight, while keeping the grappling to a minimum. Barboza rocked and dropped Amirkhani twice in the second round, but just couldn't quite put him away. The fight was not close and there were multiple moments where we thought we were cashing, but it just did not quite come to fruition.
✅ Win Sandhagen -140
The result of this one was exactly as expected, it just happened even more quickly than envisioned. Sandhagen poured on the volume, easily winning the first round, but ended it sooner than we thought, in the second. A spinning wheel kick that saw Sandhagen's calf land on the head of Moraes put him down and lead to the fight ending sequence. Big time performance from Sandhagen, who is back in the title picture.
We went 3-3 on the night for +0.25 units of profit. That brings our total to 55-46 on the year for +33.65 units of profit.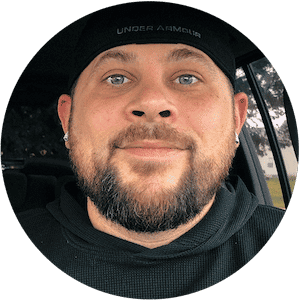 TJ Calkins
TJ Calkins was raised in a gambling loving household. He knew how to handicap horse races and follow line movements well before his tenth birthday. While sports betting remained a passion into adulthood, poker and Daily Fantasy Sports also became passions and remain as such today.