UFC Fight Island 4 – Holm vs Aldana Betting Picks
October 1, 2020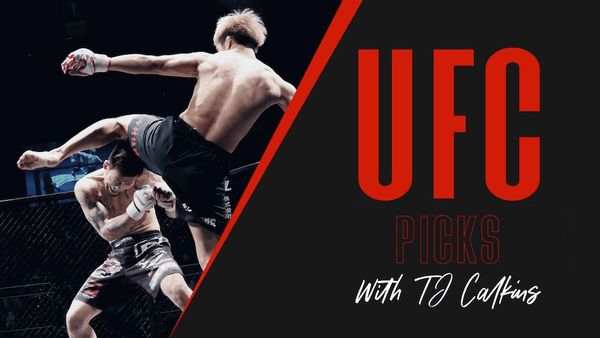 Thanks for stopping back for best weeks for UFC Fight Island 4 best bets and predictions. We get quite a reversal on name value on the card than we had on last week's UFC 253 pay per view card.
Last week's card had a pair of title fights, while we have a Holm vs Aldana main event this week. Despite the lack of star power on this card, it feels almost probable it is a better viewing experience than last week, as the PPV fell a bit flat for me. Of course Royval was quite fun and exciting, but the title fights fell pretty flat as the two most anticipated fighters on the card, Reyes and Costa, essentially did not show up, and were both finished. The Vieira and Dawodu wins were also nothing resembling must watch tv.
Before moving on to this week, lets recap how we did on last week's bets:
✅ Win – Juan Espino ITD -115
Simply put, Espino put on a clinic against Jeff Hughes. He took him down with ease multiple times before ultimately securing a nasty arm triangle sub that Hughes wanted no part of fighting in the very first round. Espino's advanced age of 40 is unfortunate as he has the skill set to make some noise in the heavyweight division going forward.
❌ Loss – Zubaira Tukhugov -120
I'm just going to go ahead and say it, this was a disgusting beat from the judges. There is some blame to lay on Tukhugov as well, but it seemed fairly clear cut to me that Tukhugov won rounds 1 and 2. After seemingly securing those rounds, Tukhugov coasted through the third round, not even attempting to take the round or finish the fight, and was punished for it. The judges gave Dawodu the incorrect decision and both Tukhogov and us were robbed of a win.
✅ Win – Brandon Royval +195
This was easily the most fun fight of the night, and Royval has established himself now as a contender at flyweight and a must watch fighter. This fight lasted just under six minutes, but we saw mounds of action in that time. Kara-France knocked Royval down and Royval knocked Kara-France down twice. Royval landed 51 strikes in that short time and ultimately cinched in a guillotine in the second round that Kara-France could not escape from, securing the nice plus figure win.
❌ Loss – Dominick Reyes ITD -105
This was a tough one to watch, as I thought Reyes was flat and did not fight nearly to the level he is capable of. He simply did not bring nearly enough offense and let an inferior fighter in Blachowicz own the fight and the night. I truly believe Reyes would win roughly 95 fights if these two fought 100 times, but it was simply not Reyes night and he will have to reset to try to get another title shot in the future.
The 2-2 betting night saw us gain a slight 0.70 units of profit.
This brings us to 51-41 and +35.85 units since tracking began post COVID. For reference, a $100 bettor would be up $3,585in this span.
Back to this week. If history is any indication, these cards that we tend to him-haw about without the big name draw, we can expect some fireworks and an over deliver on an under promising card in terms of name value. We have four bets to go to the window with this week, including a play in both the main event and co-main event.
Holly Holm -120 vs Irene Aldana
Betting Play: Aldana +100
Fight is five rounds at 135 lbs and is +150 to end inside the distance.
We already covered that a main event with Holly Holm is not exactly a draw, but this fight is much more about her opponent, Irene Aldana. With a win, Aldana can punch her ticket to a title shot against Amanda Nunes. We all know Holm made her name in 2015 with her upset win over Ronda Rousey to claim the bantamweight title, but is 0-4 in title fights since that time. She is also just 3-5 overall since that win, and we have seen her game change quite a bit. The decorated but low volume striker has turned to grappling to secure her two most recent wins. Working back chronologically, her last fight was as boring of a fight as one can watch, as she forced the clinch for a full 15 minutes against Raquel Pennington, and secured an obvious but painful to watch decision. That matchup was created after she was knocked out via head kick by Amanda Nunes. To earn that title shot, she controlled lower level Megan Anderson on the mat en route to a decision win. Leading up to that fight she was beaten by strikers Cris Cyborg and Germaine de Randemie via decision.
I have a few takeaways from this series of events. The first is that Holm, whose striking has long been ahead of her grappling, is trying to bring balance to her game. The problem I am seeing with this is that Holm, who turns 39 years old later this month, seemingly no longer wants to take any damage after the KO from Nunes and the battering from Cyborg. This is not a fight to run from damage as Aldana has very sound boxing and is nearly identical to Holm in height and reach. While Holm will likely try to clinch early and often once again, I don't believe Aldana will accept that outcome like Pennington did.
Aldana is fresh off an impressive first round starching of Ketlen Vieira, and one of the more impressive KO's you will see in the bantamweight division. The boxer has won five of her last six, with the loss being a questionable split decision against Raquel Pennington. Aldana has a rounded skill set, but is certainly at her best striking at range and closing to boxing distance, and has pop and technique in her hands. She will want the striking to take place in the middle of the cage as she pressures Holm, and the keys for her will be to mind any head kicks coming her way and to avoid and not accept the clinch. She puts out significantly more volume than that of Holm and if she is able to keep the fight standing and off the cage, she will pull away more and more each round. Aldana has the appearance of a fighter with fantastic cardio, and even if she cannot fully implement her game plan in the early rounds, she should own the championship rounds.
I think Aldana is very attractive at any underdog figure, and I believe if there is a finish to e had in this fight, it is on her side. Given both the activity and cardio advantages for Aldana combined with the motivation for a potential title shot, a flat play on the ascending fighter is the route to take in this main event.
Strong presence in US
Wide range of betting options
Generous bonus offers
Get $1000 bonus
Great promotions
Best Multi interface platform
Easy registration process
Get $1000 bonus
One of the Largest Gambling Sites in the US
Offers Casino, Sportsbook & DFS
Great Promotions
Get $1000 bonus
Yorgan de Castro -250 vs Carlos Felipe
Betting Play: De Castro ITD -105
Fight is at heavyweight and is -270 to end inside the distance.
This is absolutely a fight to look forward to watching, as these two strikers will bang it out on the feet for as long as the fight lasts. Carlos Felipe will make his second octagon walk after showing sound enough striking in his debut, but being controlled and beaten in the grappling realm. Felipe will want to force his way inside, pushing de Castro backwards, and essentially to kill before he is killed. From a pure boxing perspective, I wouldn't say there is a massive advantage to either side, but Yorgan de Castro has the better one shot pop in his hands, and is the better counter striker. Where de Castro gains the very large edge in this matchup, is with his calf kicks. They truly are vicious and Felipe leaves the lead leg out there to be battered. De Castro punched his ticket to the UFC with a calf kick KO on Dana White's Contender Series, and this is a fight that will likely be decided by those strikes. With every minute that passes and every kick absorbed by Felipe, he will inch closer to being unable to continue moving, and that will set him up to be put down by the hands of de Castro. While it is a heavyweight fight and Felipe is not incapable, I think this fight is not lined wide enough and we will see a systematic dismantling of Felipe, ending with a KO finish.
With the KO line and ITD line being nearly identical for de Castro, the ITD line of -105 is the route to take. I have difficulty seeing how Felipe would maintain mobility into the third round, and may not even be able to maintain being on his feet at that time.
Strong presence in US
Wide range of betting options
Generous bonus offers
Get $1000 bonus
Great promotions
Best Multi interface platform
Easy registration process
Get $1000 bonus
One of the Largest Gambling Sites in the US
Offers Casino, Sportsbook & DFS
Great Promotions
Get $1000 bonus
Charles Jourdain -450 vs Joshua Culibao
Betting Play: Jourdain ITD -140
Fight is at 145 lbs and is -185 to end inside the distance.
Charles Jourdain is not a fighter we would expect to see a massive minus number next to his name, but he is capable and when judging him against his opponent in this matchup, I really thought we were going to see a line in the neighborhood of -800. Most seem to agree as the line has shot up 150 points and it still is not wide enough.
There is not an area of advantage in this fight for Joshua Culibao. Culibao will want to strike in this fight as he will be absolutely dominated in every facet of the grappling realm, but he does not have an advantage to press while standing either. Charles Jourdain is perhaps only even on the technical side of the striking, but he has dangerous power, and power that Culibao is highly unlikely to be able to withstand. Even if by some crazy occurrence, Culibao is able to hang with Jourdain whilst standing, he will have no answer for the ground game of Jourdain, if he is forced to resort to it. I do see takedowns and work on the floor as the path of least resistance for Jourdain, but I suspect he will want to do his work standing with his hands in this one. In any event, Culibao surviving fifteen minutes would be a shock and the ITD line of just -140 on Jourdain is absolutely a great value and one that we will be attacking.
Strong presence in US
Wide range of betting options
Generous bonus offers
Get $1000 bonus
Great promotions
Best Multi interface platform
Easy registration process
Get $1000 bonus
One of the Largest Gambling Sites in the US
Offers Casino, Sportsbook & DFS
Great Promotions
Get $1000 bonus
Loma Lookboonmee -140 vs Jinh Yu Frey
Betting Play: Lookboonmee -140
Fight is at 115 lbs and is +250 to end inside the distance.
This should be a fun striking scrap, albeit one that I believe should have a wider line than it does. Loma Lookboonmee is still very young in her MMA development as she has just six fights under her belt, but her Muay Thai skill set is high end already at just 24 years old. Jinh Yu Frey is rounded and tough, but is at the tail end of her career and has already peaked, while we will see Lookboonmee grow with every fight. I believe Lookboonmee will be slightly better in the striking department in the first round, and then we will see that advantage widen as the fight progresses. Frey may try to wrestle in this fight but I am quite skeptical of her ability to secure any takedowns at all, as Lookboonmee has created a wrestling skill set for herself, albeit without a BJJ skill set to accompany it. Against a stronger grappler, it would be a worry for Lookboonmee, but that should be a non issue in this fight. Going forward, her diminutive size could be an issue for Lookboonmee, but she is fighting another small strawweight in this matchup, and will run away with this fight the longer it progresses, and may even secure a late finish. In any event, the flat line of -140 on Lookboonmee is phenomenal value and one to attack.
Strong presence in US
Wide range of betting options
Generous bonus offers
Get $1000 bonus
Great promotions
Best Multi interface platform
Easy registration process
Get $1000 bonus
One of the Largest Gambling Sites in the US
Offers Casino, Sportsbook & DFS
Great Promotions
Get $1000 bonus
👊Germaine de Randemie via decision over Julianna Pena👊
👊Kyler Phillips via KO over Cameron Else👊
👊Dusko Tudorovic via decision over Dequan Townsend👊
👊Court McGee via decision over Carlos Condit👊
👊Nassourdine Imavov via KO over Jordan Williams👊
👊Casey Kenney via decision over Heili Alatang👊
👊Luigi Vendrimini via KO over Jessin Ayari👊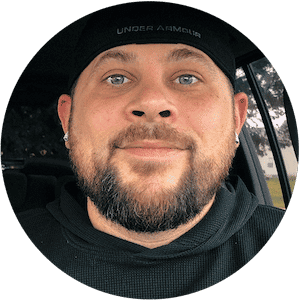 TJ Calkins
TJ Calkins was raised in a gambling loving household. He knew how to handicap horse races and follow line movements well before his tenth birthday. While sports betting remained a passion into adulthood, poker and Daily Fantasy Sports also became passions and remain as such today.