UFC Fight Island 12 – Hall vs Silva Betting Picks and Predictions
October 28, 2020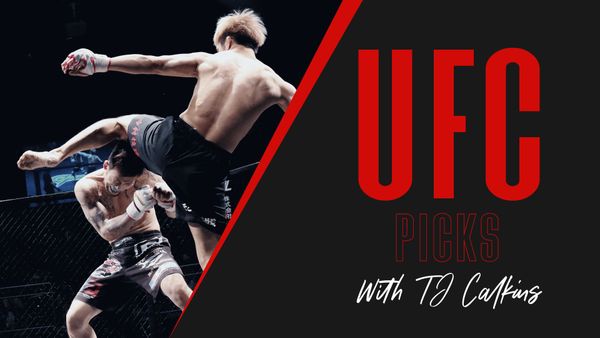 Coming off a fantastic UFC 254 card, we are going from a completely unexpected retirement to a completely expected and honestly overdue one.
Of course, we were all shocked when Khabib Nurmagomedov retired after his win over Justin Gaethje. It was the epitome of going out on top and retiring undefeated on arguably the greatest three fight stretch of all time. Those three fights were consecutive submission wins over Gaethje, Dustin Poirier and Conor McGregor, who are the cream of the crop in the lightweight division.
In addition to that end of an era in the main event, the card itself completely delivered with great matchmaking and fun finishes. We had just one play on the card in Lauren Murphy who secured a dominant win and finish, and our leans went 5-2, so it was a very successful day overall. UFC 254 can be read here.
Onto this weeks UFC predictions and the aforementioned overdue retirement. Anderson Silva walks into his final fight at 45 years old, and doesn't look to match up well against Uriah Hall at this point in time.
The co-main event features rising hype train Bryce Mitchell getting his stiffest test to date, but be aware, he will be debuting the camo fighting trunks he has been asking for. We also get a very fun banger between Kevin Holland and Makhmud Muradov as the third of the trio of fights to close out the card, and we will have a wager on each of those, in addition to the one leading up to it. Let's get to the four late card wagers.
This weeks picks. Keep reading for thoughts on the main event and full betting play analysis.
| Fight | Betting Play |
| --- | --- |
| Uriah Hall -230 vs Anderson Silva | Hall ITD +170 |
| Bryce Mitchell -150 vs Andre Fili | Fili +130 |
| Kevin Holland -145 vs Makhmud Muradov | Holland -145 |
| Greg Hardy -315 vs Maurice Greene | Hardy ITD -145 |
Uriah Hall -230 vs Anderson Silva
Betting Play: Hall ITD +170
Fight is five rounds at 185 lbs and is -115 to end inside the distance.
In the intro, I mentioned the retirement fight for Anderson Silva is coming too light. He is absolutely one of the all time greats and a legend, but the 45 year old version leaves something to be desired.
He's earned just one win and zero finishes since 2012 and is 1-6-1 in that span. While he still possesses the skills he has always had, a 45 year old body is still a 45 year old body and he is significantly diminished. The dynamism and athleticism he once possessed is simply no more.
On the other side, Uriah Hall is arguably in the best fighting shape of his career, and has seen something of a resurgence of late. He seems to be past the mental issues that held him back in the past, and looks great in the cage. He has an elite jab that will do well to wear down and touch Silva early on in the fight.
Silva does still possess great head movement, but that won't completely counteract a good and stinging jab like Hall's. Silva is also very susceptible to leg kicks and has no shortage of injury history on his legs. An early approach of jabs and leg kicks will set up Hall to have a lead and the ability to unleash power as the fight progresses.
Silva will likely hold his own for a period, but this version of him is sadly just a shell of the fighter we all came to love. I cannot envision him finding a finish and I also cannot envision him out pointing Hall should it go to a decision.
I don't believe we have a wide enough line here and -230 is very attractive for Hall. Even more attractive, is wagering Silva can't make it through 25 minutes and taking the ITD line of +170 for Hall. Once Hall diminishes Silva with the jabs and leg kicks, he will bring the power and find a finish.
Bryce Mitchell -150 vs Andre Fili
Fight is at 145 lbs and is -110 to end inside the distance.
Despite the retirement fight of Silva, this will be the most anticipated fight of the evening for most fans. Bryce Mitchell has quite a hype train behind him right now, as securing a twister submission will do for a fighter. He has also made his brand asking for camo fighting trunks. Reebok and the UFC have obliged and he will be debuting those on Saturday.
Mitchell has a phenomenal top grappling game and is slick and smothering with transitions. Can he get the fight to his world in a large jump in competition against Andre Fili? I don't believe so.
While Mitchell is the superior grappler on the floor, Fili is not helpless in that department, but that is not the key element for the grappling. Fili is a significantly better wrestler than Mitchell is and he has both sound takedown defense and the ability to return to his feet. Mitchell still needs to shore up his wrestling ability if he is to take his grappling attack to the highest level of fighters, and I suspect he learns that lesson in this matchup.
Mitchell will also be at a significant disadvantage in the striking side of this fight. If and when Mitchell cannot make this a grappling affair, Fili will own the striking portion of this fight, and I don't foresee it as being particularly close.
With Mitchell being unable to win the striking and unable to win the wrestling, it seems to me the incorrect fighter is favored in this one and I believe we have a huge value in Fili at +130. Fili is live for a KO and his ITD line is a favorable +425 and that is a sound punt play, but the flat play that covers all avenues of victory is the best avenue of attack.
Kevin Holland -145 vs Makhmud Muradov
Betting Play: Holland -145
Fight is at 185 lbs and is +140 to end inside the distance.
This one should be a fun stand up banger, and is another fight where we see a massive step up in competition for one of the fighters. In the case of this fight, it is the underdog trying to take the step up.
Makhmud Muradov does have real power in his hands and is very much a KO artist, but his striking offense is worlds better than his striking defense, as he is wildly hittable. He has overcome, won and won via KO against the lesser competition he has faced, but now goes too many levels up in the matchup with Kevin Holland.
Holland is much longer than Muradov, he will have an inch of height and six inches of reach, which is quite significant when combined with the rest of his skill set. First, he is durable. He has never been knocked out in 24 career fights. He is more athletic, moves very well and knows how to strike at range. He also has an awkward striking style and with Muradov being unable to defend striking coming from traditional angles, there is essentially zero chance he will see the strikes coming from Holland.
I believe the only path to victory for Muradov in this fight is to secure a KO, and I do believe that is a low percentage outcome. He will need to solve the puzzle of the Holland movement, find his way into the pocket and additionally land the correct shot for this happen. All while being touched by Holland and without really having grappling recourse. Holland is not the better wrestler of the two, but his BJJ game is much better than that of Muradov and even if Muradov were to complete a takedown, he would be the one in danger.
All in all, the paths to victory for Holland are many while the path for Muradov is singular. With the line being as low as it is, we can simply take Holland flat with no reservations.
Greg Hardy -315 vs Maurice Greene
Betting Play: Hardy ITD -145
Fight is at heavyweight and is -280 to end inside the distance.
While Maurice Greene uses his length somewhat well while striking, he essentially brings no danger from a power perspective in the heavyweight division, and we may as well view this as a striker vs grappler fight.
Greg Hardy has not unleashed his real power in some time, and I believe this will be the fight he lets it go once he realizes there is not much danger in terms of power coming back.
Greene is generally a fighter that enjoys a length advantage but that will not be the case here, as he will have two inches of height, but no reach advantage. Greene will likely need to get this fight to the floor and work his submission game if he is to have any real chance of victory, as he is outmatched at every level in the standup portion of this fight.
I don't believe Greene has the wrestling chops to force the significantly stronger Hardy to the floor, and the power disparity will be wildly apparent. I don't think Hardy will be content with a decision in this one, and he does not have to be. With just the slightest of value added to play Hardy via KO over ITD, the ITD route is the play, and that sits at just -145.
We get a large favorite with his most likely path to victory for a value price, and happy to attack that finish.
👊 Bobby Green via KO over Thaigo Moises
👊 Alexander Hernandez via submission over Chris Gruetzemacher
👊 Adrian Yanez via KO over Victor Rodriguez
👊 Sean Strickland via decision over Jack Marshman
👊 Jason Witt via decision over Cole Williams
👊 Dustin Jacoby via KO over Justin Ledet
👊 Cortney Casey via decision over Priscila Cachoeira
👊 Kevin Natvidad via decision over Miles Johns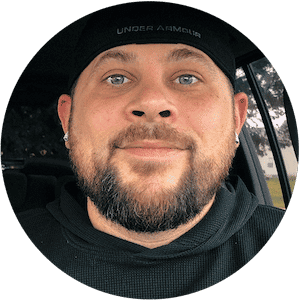 TJ Calkins
TJ Calkins was raised in a gambling loving household. He knew how to handicap horse races and follow line movements well before his tenth birthday. While sports betting remained a passion into adulthood, poker and Daily Fantasy Sports also became passions and remain as such today.