UFC At The Apex 4 – Poirier vs Hooker Betting Picks and Predictions
June 24, 2020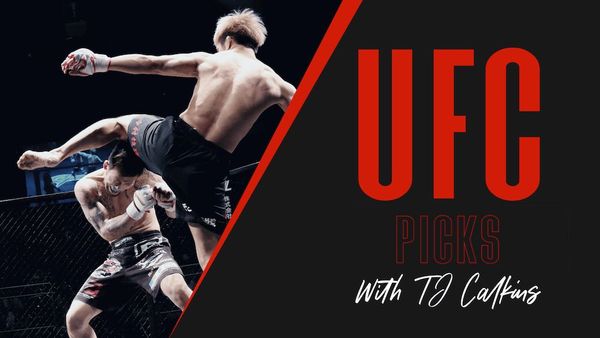 Thanks for stopping back for the fourth iteration of UFC at the Apex in Vegas. This card is headlined with as good of a main event as we can ever hope for on a fight night card. We've seen Dustin Poirier steal the show main eventing fight night cards before, his fight and KO win over Justin Gaethje is one of my favorites of all time. Definitely one worth watching if you've got some time leading up to Saturday's card.
Recommended sportsbooks for this weeks UFC
Before moving forward, let's look back at last week and how we did.
We had four plays last week, they went just 2-2 but we had another nice plus figure come in and even with the split, the most conservative wagering day saw full unit of profit from that.
❌ Our wagering night started with Oskar Piechota essentially volunteering to no longer fight in the UFC. He came out with no sense of urgency at any level and was mostly dominated en route to a late second round stoppage loss as a small underdog at fight time.
✅ The next wager went more evenly as Bobby Green bested Clay Guida in every facet of MMA in a lopsided decision win as a -240 favorite.
✅ Our next wager was where the profit on the night came from. Jim Miller won via first round armbar as a +195 underdog. Miller flat was the conservative play but we also recommended Miller via submission at +400, and those that were more aggressive with that prediction profited at a very fun rate.
❌ The last play of the night was Josh Emmett to win via KO at +240. This was a very bad beat. Emmett tore his ACL (among multiple other injuries) in the very first round. Despite that, he won the fight, still hurting Burgos and knocking him down twice. He landed just massive power shots and Burgos showed robot level chin on the night that essentially any other fighter would have not been able to show.
That wrapped up another profitable week that could have been a smash like the previous week, looking to continue that heading into this week. As always, I will dedicate a section to each betting plays and also list a prediction for the fights without the dedicated plays. I always get nervous when I have a lot of real leans on a card, and that is certainly the case here, so let's get to them.
Dustin Poirier -215 vs Dan Hooker
Betting Play: Poirier via KO +145
Fight is five rounds at 155 lbs and is -285 to end inside the distance.
Dustin Poirier remains an elite lightweight, but his championship fight loss to Khabib has him in something of a no man's land at the top of the lightweight division. He owns a KO victory over now interim champion Justin Gaethje and is the clear top option to fight for any fighter that is ready to potentially inject himself into the title picture if they can pass this ample test. Dan Hooker is the fighter who gets that test after being gifted a split decision win against Paul Felder that I thought was bordering on egregiously incorrect, but certainly incorrect on some level. Hooker is good enough overall and does have power early in fights, but I believe there are many levels between the overall skill sets of he and Poirier. Hooker would have been better suited in a full size octagon as opposed to the smaller version they will be fighting in at the Apex. Hooker is the longer fighter and the one that will want this fight to take place exclusively at kicking range as the boxing skill set of Poirier is miles ahead of that of Hooker. Hooker has already shown that he can be battered in the octagon with the painful showing he had against Barboza in which his body was decimated at all levels, and again after he slowed considerably once he took some damage from Felder. The window for Hooker to win this fight is exactly one round, and I do believe it's a very low percentage outcome that he can get the perfect strike home on Poirier to finish the fight. What is quite probable to happen is the levels between the two fighters games shows up and Hooker becomes something of a human punching bag in an escalating fashion as the fight wears on. While Felder is quite good, Poirier is better, more damaging and will lay on the volume. I don't see the fight going a full 25 minutes and Poirier via KO at +145 is a much better price than laying over 2:1 on the flat line, despite the toughness of Hooker. There's a real probability the Hooker corner will have to throw the towel or that the ref will have to step in to save Hooker and stop the carnage. Poirier flat is the safest play but Poirier via KO is the best value and play.
Brendan Allen -290 vs Kyle Daukaus
Betting Play: Brendan Allen ITD -145
Fight is at 185 lbs and is -245 to end inside the distance.
This is a solid matchup for the promotion to make as it will get true ascending prospect Brendan Allen another fight and win under his belt but will also give an accounting of where high potential prospect Kyle Daukaus sits in his debut. These fighters are similar and neither are high end strikers but both have strong grappling games. The difference is I feel Allen has a true edge in every department and is just farther along in his development and MMA journey. I think the power difference in the striking will be evident and that could translate to the mat with ground and pound as well. Dauakaus will certainly be attacking submissions, often with front chokes, but I don't believe he will be able to cinch anything in on Allen and that is most likely to lead to him losing a scramble and giving up a dominant position he won't be able to come back from. Take Allen to win his fourth consecutive fight ITD, which sits at a comfortable -145.
Maurice Greene -230 vs Gian Villante
Betting Play: Greene ITD -120
Fight is at heavyweight and is -215 to end inside the distance.
It appears Villante is opting to move to heavyweight for the short bit that is left in his MMA career, and I don't think it's going to help him improve the problems he's run into at light heavyweight of late. He will be smaller than Greene and will 5" of height and 6" of reach and I'm unsure he has any advantage to press in this matchup, despite Greene not being a high end or layered fighter himself. Villante has had problems with gas and durability and I cannot see how moving up a weight class addresses eother of those. Additionally he's struggled to show power and his striking defense has been lacking terribly and I see him crumbling at some point in this one. Greene has enough power to get this job done and I would deem Greene the more dangerous fighter in all grapping/submission aspects as well if the fight were to end up on the mat. All in all, this appears to me to be a different grasp at a paycheck for Villante and I don't believe it ends well for him, and with a another KO loss. Greene ITD at -120 is a much better value than Greene flat and that is the preferred play. Greene via sub is also sitting at +1000, and while it isn't a probable outcome by any means, it is a value that the fight could end that way, particularly if Villante somehow lands a takedown and falls into a triangle. It is however just a punt play to supplement the Greene ITD play.
Phillipe Lins pickem vs Tanner Boser
Betting Play: Phillipe Lins -115
Fight is at heavyweight and is +155 to end inside the distance.
Tanner Boser is tough, somewhat rounded, and throws a nice low leg kick but just isn't overly dangerous and is a decision point fighter more than anything else and that is unideal at heavyweight. I think Phillipe Lins will learn from his debut loss and be more of himself in his second fight, and that means he will be the fighter throwing the better volume and winning the boxing exchanges. He will have to be mindful to not let the lead league become overly compromised, but as long as he does, this should be a fight in which viewers are scratching their heads wondering why it was a pickem fight. Lins should be the one throwing and landing better volume, particularly in the boxing and the smaller octagon forcing more exchanges will work to Lins advantage. The debut showing of Lins is not at all indicative of his skill set but has created a value on this betting line. Take him to notch his first UFC win.
Kay Hansen -170 vs Jinh Yu Frey
Betting Play: Kay Hansen -170
Fight is at 115 lbs and is +200 to end inside the distance.
The night kicks off with two debuting fighters coming over from Invicta, with a very notable difference between them. Frey has been a career long atomweight in Invicta and makes the move to Strawweight in the UFC. While she is certainly the better striker of the two, I strongly believe the weight class move combined with the smaller octagon sees her controlled on the fence and floor for the majority of this fight by Hansen and that Hansen runs away with a decision victory because of these factors, despite losing the striking exchanges.
Remaining Fights
Mike Perry via KO over Mickey Gall
Sean Woodsen via KO over Julian Erosa
Luis Pena via submission over Khama Worthy
Mara Romero Borella via decision over Miranda Maverick
Ramiz Brahimaj via submission over Takashi Sato
Youssef Zalal via decision over Jordan Griffin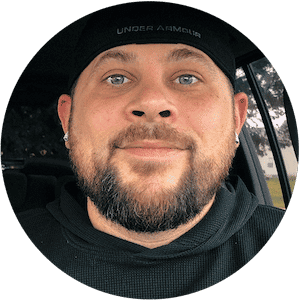 TJ Calkins
TJ Calkins was raised in a gambling loving household. He knew how to handicap horse races and follow line movements well before his tenth birthday. While sports betting remained a passion into adulthood, poker and Daily Fantasy Sports also became passions and remain as such today.