UFC At The Apex 3, Blaydes vs Volkov – Betting Picks and Predictions
June 18, 2020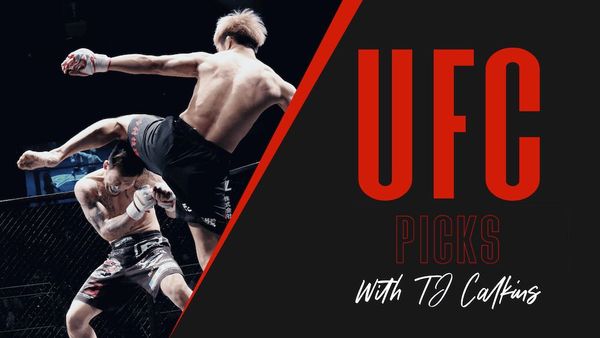 We get a very fun fight night card this week, and one that blows away last week's subpar card. That said, last week's card turned out very fun to watch aside from a snoozer main event. We did very well on our two recommended fighters and three recommended bets last week here at ussportsbonus.com despite losing our third fighter and play to a cancelled fight when the Minner vs Griffin fight was forced to be scrapped.
What we did get were impressive wins from Mariya Agapova and Tyson Nam.
Our recommended plays were as follows:
✅Tyson Nam via KO which closed in the neighborhood of +650. Nam put the lights out on debuting Zarrukh Adashev in just 32 seconds and locked us in to big profit early in the night with the huge plus figure coming through.
✅The other recommendation was playing Mariya Agapova straight up at -250 and ITD at +200. She also came through in a big way as she hurt and submitted Hannah Cifers at the halfway point of round 1.
💰These two smashes brought home a massively profitable night of betting. $100 wagered on our three plays would have returned $950 profit last week. Let's keep it rolling on the Blaydes vs Volkov card.
As always I will break down each fight with a recommended betting play and add a prediction on the remaining fights at the conclusion.
Betting Play: Emmett via KO +250
Shane Burgos -115 vs Josh Emmett
Fight is at 145 lbs and is -180 to end inside the distance.
The co main event on the card will be our last play of the evening, and it's one in which I see a very specific outcome playing out. We get two high quality and ranked fighters in the featherweight division clashing and the winner will be vaulted upwards towards the title picture.
Burgos is a long and quality striker and does very well with using volume to pour on to his opponents. He will have that length advantage in this matchup and will enjoy 5" of both height and reach. He uses his length, volume and pressure in conjunction well, but the combo does expose the hole in his game and where he has had real trouble in the octagon. The pressure opens up spots where his head movement becomes a problem and he is wide open to eat big shots and counters. He was dropped by Kurt Holobaugh in this fashion but was able to scramble for an arm bar and stills secure a win that fight. He was also dropped and finished by Calvin Kattar, so how does this all fit for this specific opponent in Josh Emmett?
Emmett has a high end and complete skill set in MMA, but chooses to stand and strike most often and while there are many for reasons for that, the biggest is likely the nuclear power in his hands. He's on a very short list of featherweights that can crack the hardest and could very well be at the very top of it. Where Emmett can struggle is with volume, but this particular matchup is simply a natural problem solver for him. The pressure of Burgos combined with the smaller octagon will force him to let fly and that will absolutely work in his favor. Burgos has been hurt by fighters that probably aren't quite on the level of Emmett and certainly not ones that have power in the same vicinity. I expect a right hand hammer to put Burgos out, likely earlier than later and given the propensity for volume from Burgos and the opposite for Emmett, it's safe enough to say securing the KO is truly the projectable path to victory for Emmett assuming he does not look to wrestle in this one. Take the value and very real probability of success in the Emmett KO at +250.
Betting Play: Miller +195
Roosevelt Roberts -240 vs Jim Miller
Fight is at a catchweight of 160 lbs and is -130 to end inside the distance.
Roosevelt Roberts returns on a quick turnaround after securing a fairly easy win against Brok Weaver just a few weeks ago. Roberts still has a real skill set to find success in MMA and has some dangerous facets to his game, and now has to prove he can beat a seasoned vet in his biggest test to date. Roberts has started 4-1 in the promotion but the 1 is far more important than the 4 in terms of this matchup. His loss came to vet Vinc Pichel who essentially showed Roberts that ability can only bring a fighter so far and establishing layers and mental force of will are just as important for UFC success. Enter Jim Miller, a quality BJJ black belt and the most seasoned fighter on any promotion's roster. Roberts will have an advantage at range on Miller in the standup but that truly could be where his advantages end in this matchup. Roberts has at least somewhat relied on his grappling game thus far in his UFC tenure and it would be a mistake to accept any level of grappling in this matchup. Roberts front chokes have been his bread and butter, but let's be completely honest here, the only way he finds a way to cinch one in successfully on a fighter the level of Miller would be very late in the fight and due to attrition and gas issues. I see Miller finding his way inside on Roberts early, grinding on him and trying to force the fight to the mat at every turn. This could lead to some minutes in the clinch and if Roberts will and/or gas are sapped, he will inch closer to hitting the floor and being submitted or giving away runaway rounds for Miller. All in all, we would need to see a huge improvement from Roberts since the Pichel fight to think he will be able to neutralize someone with the level of experience of Miller and it creates a value spot with the underdog Miller at +195. I think it's quite reasonable to look at Miller at +400 via submission as well, but that is a tad aggressive. Take the value in the dog flat at +195.
Bobby Green -240 vs Clay Guida
Fight is at 155 lbs and is +115 to end inside the distance.
Whew boy, I'm somewhat surprised to see Clay Guida back in the octagon after the showings against BJ Penn and Jim Miller. He has quite an MMA resume, but his recent performance has been lackluster if we want to find a complimentary term. This time he draws another true vet in Bobby Green, and I think the mismatch is greater than the betting line suggests. By my view, Green was truly robbed of decisions in his last two fights and while those were negative outcomes at the time, those outcomes lead to this matchup coming to fruition as wins for Green would not see him matched up with Guida. I see an incredibly wide gap in all striking assets on the feet and I think Green will have his way, smashing Guida with as much volume as he's wiling to throw. Guida will attempt to bail himself out with forcing grappling once the striking goes poorly for him, but Green can match him in that department and I foresee a battered Guida leaving the octagon at the end of this one, whether Guida can survive the full three rounds or not. -240 is clearly never the most attractive price to pay, but as I mentioned I believe it should be significantly wider than that in this one and am comfortable laying it here. With the method of win being open for Green and having a range of outcomes, taking Green flat is the prudent play here.
Betting Play: Piechota -125
Oskar Piechota -125 vs Marc-Andre Barriault
Fight is at 185 lbs and is -170 to end inside the distance.
Sad day for one of these fighters. The loser of this fight will be looking for work come Sunday and each fighter owns a three fight losing streak entering this matchup. The more alarming body of work is from Barriault, who is just 0-3 in the promotion while also facing the lesser competition than that of 2-3 Piechota. The only edges in any aspect we can give to Barriault in this one are that of gas tank and probably physical strength. Piechota is more refined on the feet and I believe him to be worlds ahead in the grappling game and that is problematic for Barriault as he has seen time on the floor in all three of his losses, and he is simply too willing to grapple without a real skill set for it. I truly believe the path to victory for Barriault is stealing a split decision late if he can gas Piechota and win the third round. Otherwise I see Piechota winning the striking exchanges on the feet but more importantly working to dominant positions on the mat and potentially or even probably finishing the fight on the floor. Take Piechota as the more complete fighter and the one to win the race to avoid being served walking papers.
Remaining Fight Predictions
Curtis Blaydes via GNP KO over Alexander Volkov
Rocky Penington via decision over Marion Reneau
Belal Muhammad via decision over Lyman Good
Brianna Van Buren via decision over Tecia Torres
Gillian Robertson via submission over Cortney Casey
Matt Frevola via decision over Frank Camacho
Lauren Murphy via decision over Roxanne Modaferri
Max Rohskopf via submission over Austin Hubbard
Just a note for those looking for more action on this card, if my arm were twisted to identify my favorite potential plays from this list, Rohskopf and Robertson would be at the top of it.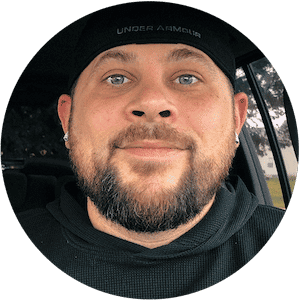 TJ Calkins
TJ Calkins was raised in a gambling loving household. He knew how to handicap horse races and follow line movements well before his tenth birthday. While sports betting remained a passion into adulthood, poker and Daily Fantasy Sports also became passions and remain as such today.