UFC 274 Picks & Promos
May 6, 2022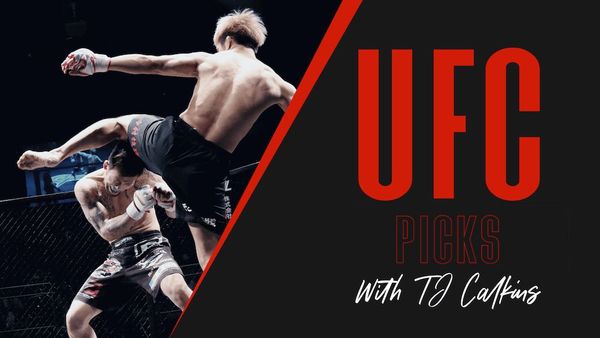 UFC 274 is an awesome pay per view card streaming live on ESPN+ from the Footprint Center in Phoenix, Arizona. This card takes us back out on the road with live fans for the first time in four cards. There will also be three consecutive cards at the Apex following UFC 274.
The 15 fight card takes place on Saturday May 7th, 2022. The first fighters will make the walk to the octagon at 530PM EST. You can stream the entirety of the card live on ESPN+, with the pay per view of course costing more than the normal subscription. The televised prelims will also air on ESPN. . The card features a pair of title fights in the main event and co-main event. These are fights that you will not want to miss. The fight card is littered with volume and well made fights that set up for a spectacular card.
Be sure to check out the promo offer below for this card. You can get a promo from the DraftKings. Simply follow the link and create an account. You will then be able to wager $5 on any fight on the card and get a $150 return at DraftKings Sportsbook. No matter how big the favorite, you will get that return.
As always, check out all of our UFC Picks.
One of the Largest Gambling Sites in the US
Offers Casino, Sportsbook & DFS
Great Promotions
Get 30/1 Odds free
We will have five bets for UFC 274. Each and every one of them are eligible for the promo offer from DraftKings. Simply follow the link.
✅ Pick - Justin Gaethje +145 over Charles Oliveira
Charles Oliveira earned his way to the top, and was absolutely a feel good story as champ. He overcame very real adversity in both of his title fights thus far. Both Michael Chandler and Dustin Poirier had the champ hurt and close to being finished but Oliveira pushed through. Enter Justin Gaethje, who has more power and more of an ability to keep his fights upright. Gaethje will stripe the lead leg and land bombs with no regard for taking damage himself, as he is extremely durable. Only accumulation of damage has been able to finish him in the past. Gaethje's striking will be the difference in the fight. And New!
✅ Pick - Cowboy Cerrone -180 over Joe Lauzon
This pair of vets will kick off the pay per view portion of the card. There are 31 years combined UFC experience between these two complete fighter. Both fighters are excellent grapplers, with a slight edge going to Cerrone on the wrestling. I believe this fight plays out as a striking affair, giving the very real advantage to Cerrone. He averages a full two significant strikes per minute more than Lauzon, and that difference may be even more exaggerated in this specific matchup. Lauzon has also been away for a full 2.5 years. He's been knocked out in two of his last three fights. Lauzon's lack of volume and durability will be his undoing in this matchup.
✅ Pick - Khaos Williams -125 over Randy Brown
Khaos Williams always brings very real power to the octagon. He has been impressive in five UFC fights, winning four. He has also already claimed more impressive victories than Randy Brown. Brown is a fighter who has lost all three times he was given a step up in competition. This fight will qualify as the fourth and the result will be the same. WIlliams is of course live for a knockout from bell to bell, but that is not his only path to victory. He has shown he can keep a steady pace with the power for a full three rounds.
✅ Pick - Norma Dumont -225 over Macy Chiasson
The move back to featherweight for Macy Chiasson is a puzzling one. Yes, she will be taller and longer, but will be at a massive strength disadvantage. Norma Dumont will be able to bully her in the clinch and will also likely be able to take the fight to the floor. Both scenarios are bad news for Chiasson, as we have seen her stuck on her back before, and against lesser competition. Dumont is a high IQ fighter that knows how to control the fight and win rounds.
✅ Pick - Blagoy Ivanov +200 ITD over Marcos Rogerio de Lima
This fight will play out however Blagoy Ivanov wants it to. His Sambo background and grappling game is easily the path of least resistance. Rogerio de Lima has been absolutely awful when taken down, and is helpless once put on his back. He has been submitted in every fight he has been taken down. The power answer Rogerio De Lima usually has will not be available to him, or will at least likely not be a factor. Ivanov is extremely durable and has already been in there with the heaviest hitters in the division. Look for Rogerio de Lima to be taken down and finished on the floor yet again.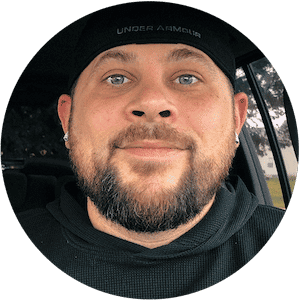 TJ Calkins
TJ Calkins was raised in a gambling loving household. He knew how to handicap horse races and follow line movements well before his tenth birthday. While sports betting remained a passion into adulthood, poker and Daily Fantasy Sports also became passions and remain as such today.