UFC 268 Predictions
November 4, 2021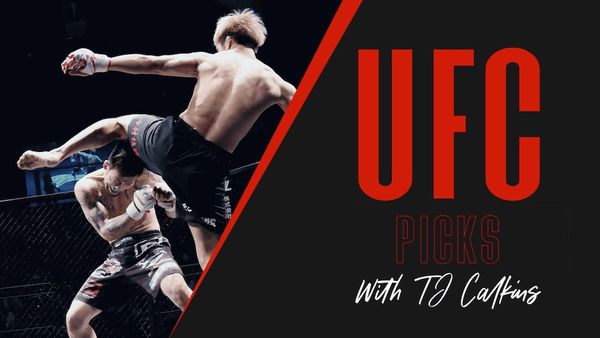 UFC 268 takes place at Madison Square Garden in New York. The card starts at 6PM EST and is scheduled for 14 fights.
This card, just like last week, is an absolute banger. We have a superbly made 14 fight card. The high end card is punctuated with two title fights. Both Kamaru Usman vs Colby Covington and Rose Namajunas vs Zhang Weili are rematches. If the welterweight fight delivers even half the excitement the first fight brought, we will be in for quite a treat. Additionally, we get to find out who the number one contender at lightweight is as Justin Gaethje takes on Michael Chandler.
We do have six recommended plays for this card. Let's get to our UFC bets.
Kamaru Usman -315 vs Colby Covington
✅ For starters, the betting line on this fight is egregiously wide. Usman was down two rounds on my (and many others) scorecards when he scored the controversial finish in the fifth round of the first meeting.
✅ Covington will once again bring the cardio and volume as he always does. The pressure will be on Usman to land the kill shot or risk being on the wrong side of a decision. That is quite a tall task as he broke Covington's jaw in the third round of the last fight, but that was not enough to stop Covington.
✅ Ultimately the line on this fight is so egregiously wide, that if we don't play the underdog, we are simply refusing massive value presenting itself.
One of the Largest Gambling Sites in the US
Offers Casino, Sportsbook & DFS
Great Promotions
$1000
Betting Pick: Covington +245
Justin Gaethje -215 vs Michael Chandler
✅ When talking about high end fighters, I hate to say there is only an early one bomb path to victory for any fighter, but that is the case for Michael Chandler. He will not be able to keep up with the volume or cardio of Gaethje and an early KO is his only path.
✅ Gaethje simply brings the better skill set, particularly in the cardio. He will be the busier striker while still landing with big power. He will not fade as the fight goes on, but the same cannot be said for Chandler.
✅ Even if Chandler makes it out of the first round, he will be progressively touched up and hurt by Gaethje. Chandler has been KO'd in the first six minutes of three of his last nine fights, and four of ten is on the horizon.
Betting Pick: Gaethje ITD -120
Shane Burgos -200 vs Billy Quarantillo
✅ Shane Burgos faces a massive drop off in level of opponent while Billy Quarantillo takes a huge jump upwards. This level is simply not something Quarantillo is ready for, and it will be apparent from the first minute of the fight on.
✅ Burgos is the superior striker and will hurt Quarantillo at all three levels. while both fighters enjoy pressuring their opponent, Burgos is going to win that battle. Quarantillo will be pushed backwards and his offense will be rendered anemic.
✅ I feel Burgos should be the largest favorite on the card but he is not, and is not even close. The -200 betting line presents us with significant value.
Great promotions
Best Multi interface platform
Easy registration process
UP TO $1000 BONUS
Betting Pick: Burgos -200
Nassourdine Imavov -125 vs Edemn Shahbazyan
✅ Nassourdine Imavov is a technical striker, taking a leap in competition in the fight with Edemn Shahbazyan. Shahbazyan is coming off a pair of losses to high end grapplers and now gets to face a striker. He should enjoy much more success as the 23 year old gets something of a less difficult fight.
✅ Shahbazyan is the fighter that will threaten a finish in this matchup. He is the more dynamic striker and also the fighter that can have success both wrestling and grappling.
✅ This is a fight where the wrong fighter is favored. In terms of steps up and down in levels of competition, it is similar to Burgos vs Quarantillo. The lucky part for us is they forgot to make the fighter taking the steps down a favorite.
Betting Pick: Shahbazyan +105
Dustin Jacoby -370 vs John Allan
✅ John Allan is a fighter not long for the UFC roster. He will need to pull a rabbit out of a hat to not be hurt terribly in the standup portion of this fight. Taking down and controlling is his only path to victory, and is a low percentage one.
✅ Dustin Jacoby is simply levels and levels above Allan as a striker. He will land flush, early and often and likely end this fight very quickly.
✅ There is a very attractive prop on Jacoby. He is +280 to win in the first round. He has already gotten two first round KOs since his UFC return, and this will be a third.
Strong presence in US
Wide range of betting options
Generous bonus offers
$1000
Betting Pick: Jacoby in R1 +280
Ode Osbourne -175 vs CJ Vergara
✅ Vergara is making his UFC debut. He is a striker that prefers to fight in a phone booth. He is a kill before being killed fighter that will not have an opponent that will stylistically give him the fight he wants.
✅ Ode Osbourne is the longer, faster and cleaner striker. Vergara is extremely hittable, and Osbourne will be there to capitalize every step of the way without taking return fire. Osbourne is also the superior grappler and is live for a submission if the fight hits the mat.
✅ The +140 ITD line on Osbourne is wildly attractive. Vergara will likely win UFC fights, but this matchup is an ugly one for him.
Betting Pick: Osbourne ITD +140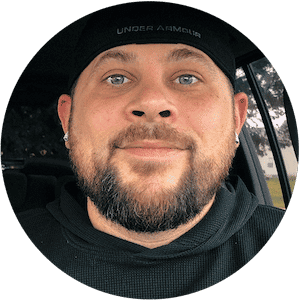 TJ Calkins
TJ Calkins was raised in a gambling loving household. He knew how to handicap horse races and follow line movements well before his tenth birthday. While sports betting remained a passion into adulthood, poker and Daily Fantasy Sports also became passions and remain as such today.