UFC 266 Predictions
September 23, 2021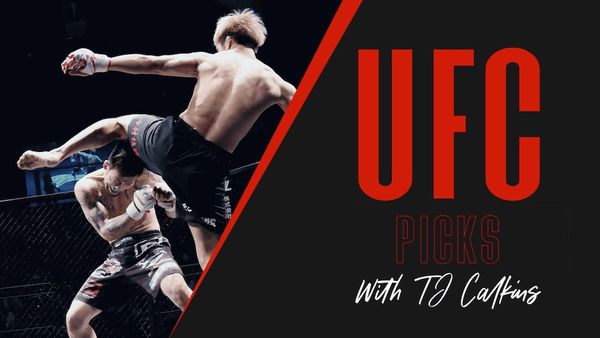 UFC 266 airs live on ESPN and ESPN+ Saturday at 6PM
UFC 266 features a 13 fight card, headlined by a pair of title fights. We won't have betting plays on the title fights, but I can offer some thoughts on them.
Brian Ortega and champ Alexander Volkanovski square off for the featherweight title. Volkanovski is a -175 favorite and that line feels accurate. Volkanovski most likely outpoints Ortega in a standup affair en route to a decision win. However, if there is a finish, it is much more likely to be on the Ortega side, He certainly is the more powerful striker and has slicker submissions than well, everyone. If you definitely feel a need to play this fight, Ortega ITD at +275 offers the most value.
The co-main event features champ Valentina Shevchenko as a -1500 favorite against undeserving challenger Lauren Murphy. Murphy was gifted two decision wins by bad judging that she did not earn to get this opportunity, and that will show. Shevchenko outclasses Murphy in every way, but it is in the striking that it will be most glaring. Shevchenko ITD currently sits at just -120 and that is the avenue to take if playing this fight.
We have four bets for this card, let's walk through them.
Curtis Blaydes -310 vs Jair Rozenstruick
✅ Rozenstruick is a low volume power striker with a limited grappling skill set. He will not let his hands go early enough to make himself a factor in this fight.
✅ Blaydes is an elite wrestler that is so many levels above Rozenstruick on the mat, it's laughable.
✅ Rozenstruick will not be able to return to his feet many times, if at all. This will give Blaydes plenty of time to work towards a finish on the mat, likely only needing one round.
Betting Pick: Blaydes ITD +105
Jessica Andrade -270 vs Cynthia Calvillo
✅ Cynthia Calvillo is coming off a loss to an opponent Andrade finished two fights ago. She now gets the most difficult fight of her career and one in which she has no advantages. She is quite limited if she can't get on top on the mat. She is not nearly the wrestler Andrade is.
✅ Jessica Andrade has that wrestling advantage, but the even larger advantage is in the striking. She will be busier in that aspect and much more powerful.
✅ Andrade gets a step down in competition for the first time in awhile, and she is going to lay the wood to Calvillo. The Andrade power will be too much and she will find a KO.
Betting Pick: Andrade ITD +130
Dan Hooker -150 vs Nasrat Haqparast
✅ Haqparast takes a massive step up in competition for this fight with Hooker. The last time this happened, at a lesser level, he was knocked out by Drew Dober in the first round.
✅ Durability concerns on Hooker are the only reason this line would be sitting where it is, that is to say way too short. Being put out by a power shot from Michael Chandler is not sufficient evidence of any durability issue.
✅ Haqparast is a slow starter and Hooker is not. We will see Hooker take control early and be the class of the fight throughout.
Betting Pick: Hooker -150
Taila Santos -410 vs Roxanne Modafferi
✅ Santos has 10 KO wins in 18 career fights. None have come in her last four fights and this recent trend has undervalued her finishing ability. Despite this fact, we get +250 on her ITD line.
✅ Santos will be the stronger fighter in the clinch and in the wrestling, negating any chance Modafferi has to win this fight on the floor.
✅ Modafferi is an unathletic, hittable striker. Despite previously surviving spots she shouldn't have until the final bell, this matchup will be much more difficult to survive a full 15 minutes.
Betting Pick: Santos ITD +250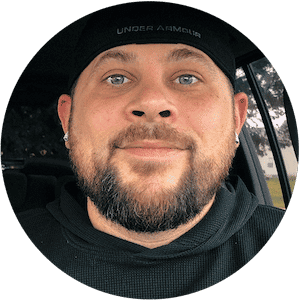 TJ Calkins
TJ Calkins was raised in a gambling loving household. He knew how to handicap horse races and follow line movements well before his tenth birthday. While sports betting remained a passion into adulthood, poker and Daily Fantasy Sports also became passions and remain as such today.